Водата на Аљаска е толку топла што веќе ни рибите не можат да издржат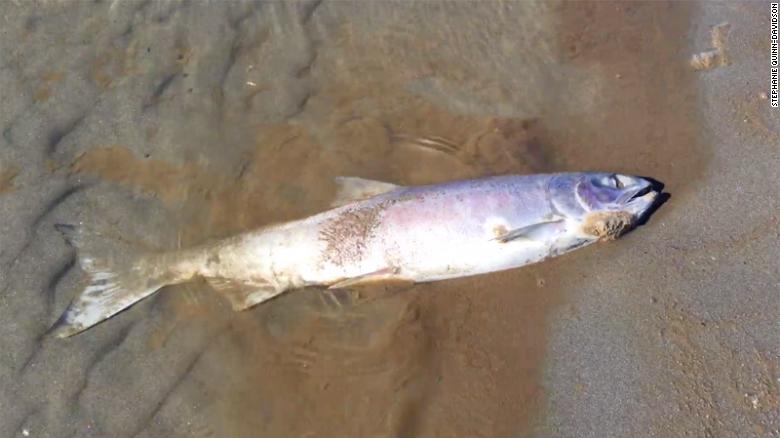 Аљаска ова лето беше на удар на незапаметени топлотни бранови. Научниците предупредуваат на влијанието на климатските промени на рибниот свет, бидејќи забележани се бројни угинати примероци на неколку видови лосос.
Стефани Квин-Дејвидсон, директорка на рибната компанија Јукон, рекла дека кон крајот на јули однела група научници на експедиција долж реката Којокук, каде мештаните ја предупредиле за угинати лососи.
Alaska has been in the throes of an unprecedented heat wave this summer, and the heat stress is killing salmon in large numbers https://t.co/vGn3x6cw1I

— CNN (@CNN) August 17, 2019
Тие избројале 850 мртви лососи, но процениле дека вкупниот број најверојатно е четири до десет пати поголем. Барале докази за можно труење или зараза, но ништо не нашле, а со оглед дека нивното угинување се поклопило со топлотниот бран, заклучиле дека топлотен стрес е причина за масовното угинување.
Топлотниот бран е посилен од што се очекувало.
"Температурата на водата достигна рекордна вредност истовремено со температурата на воздухот" велат експертите.
Научниците од 2002 година ја следат температурата околу заливот Кук, јужно од Енкориџа, и до сега таа не надмината 24,5 степени Целзиусови. Оваа година на 7 јули температурата достигна 27,5 степени.
©Makfax.com.mk Доколку преземете содржина од оваа страница, во целост сте се согласиле со нејзините Услови за користење.

Низ светот прославен роденденот на Бетмен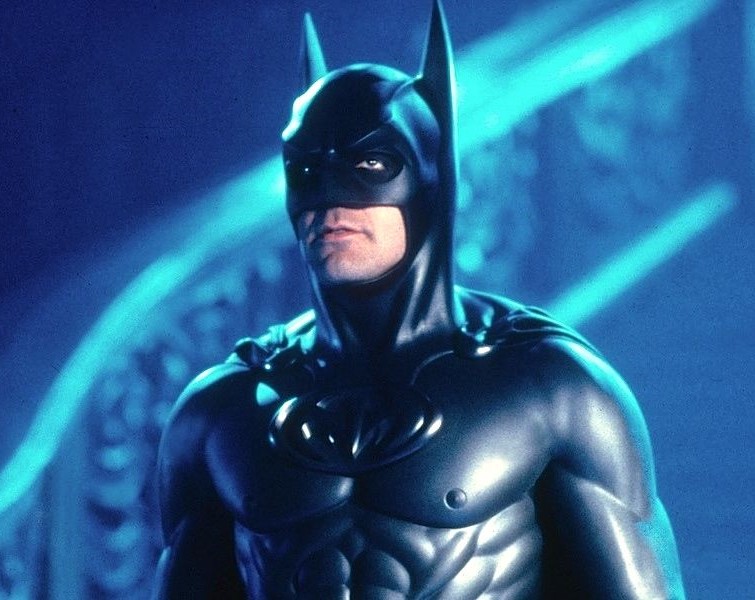 Симболот Бетмен, сјајеше на фасадата на зградите во 13 градови, одбележувајќи го 80-от роденден на светскиот познат суперхерој. Фановите на човекот-лилјак се собраа на денот на Бетмен, во метрополите низ светот, а еден број од нив беа и деца, кои носеа костими од суперхеројот.
Bat signal lights up night skies across the world to mark the Caped Crusader's 80th birthday https://t.co/myGce69bON

— Daily Mail Online (@MailOnline) September 22, 2019
Во некои градови одржани се и панел дискусии за јунаците од стриповите. На преполните улици во Мелбурн во Австралија и на плоштадот на Федерацијата, обожавателите на Бетмен восхитено ги набљудуваа проекциите со симболот на суперхеројот.
Today belongs to the Bat! The global #BatmanDay celebration continues with Bat-Signals in Rome, Berlin and London! #Batman80 #LongLiveTheBat pic.twitter.com/M2tpQUgtTf

— Batman (@DCBatman) September 21, 2019
Симболот на Бетмен блесна и на деловната зграда "Тор реформ" во Мексико, потоа и во Токио, Берлин, Рим, Париз, Лондон, Сао Паоло, Јоханесбург…
Денот на Бетмен се одбележува секоја трета сабота во септември. Овој јунак од стриповите, а подоцна и од филмовите, брзо стекна голема популарност, набрзо откако неговиот лик се појави во 27-от број на "Детективски стрипови" во 1939 година најпрво во Њујорк.