Сара Џесика Партер преплавена со емоции на последната прошетка како Кери Бредшо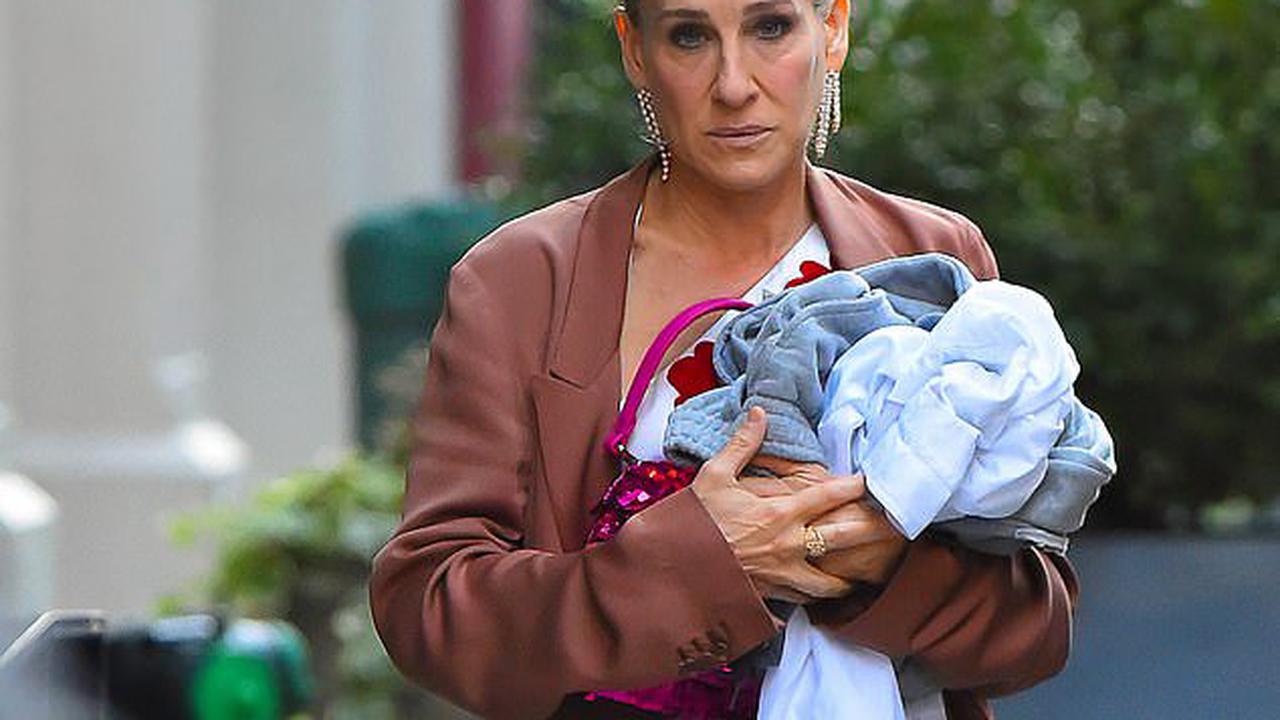 Новата сезона на култната серија "Сексот и градот", "И, едноставно, така оди тоа", се снимаше во студио и на улиците на Њујорк од јуни.
По поминати речиси пет месеци, Сара Џесика Паркер (Кери Бредшо), нејзините пријателки Синтија Никсон (Миранда), Кристин Дејвис (Шарлот) и љубовникот Крис Нот (мистер Биг) штотуку го завршија снимањето на претстојната сезона од 10 епизоди.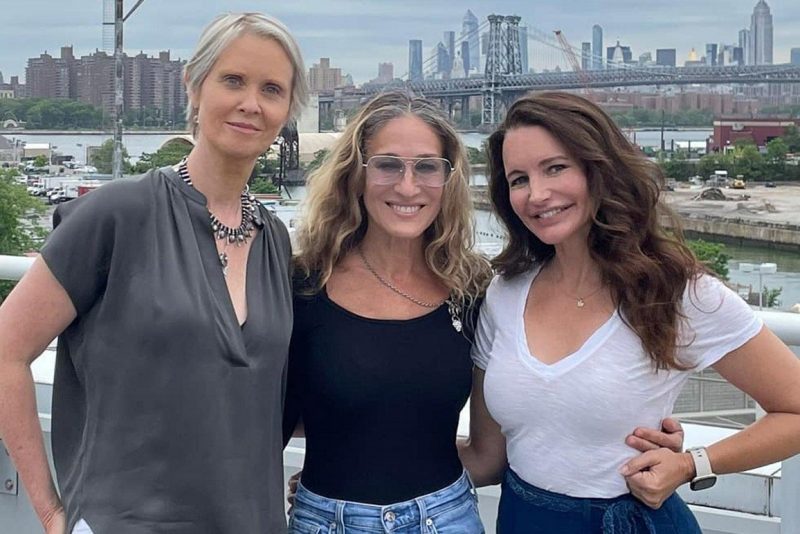 Имајќи ги предвид шесте сезони (1998-2004), двата последователни филма (2008 и 2010 година), а сега и новата сезона на "Ејч-би-о", со оригинален наслов And Just Like That, не е ни чудо што Паркер реши да ги документира своите последни моменти од серијата пред камера.
Во понеделникот таа сподели емотивно видео на својот инстагарм-профил.
Таа ја глуми Кери Бредшо од првата сезона на серијата во 1997 година, а сега откри дека е преплавена со емоции на последниот ден на снимањето на својот сакан лик.
"Само што завршив една авантура и се чувствувам многу сентиментално", вели таа со тажен тон на гласот пред да се обиде да ги најде вистинските зборови за да ги пренесе своите чувства.
По неколку секунди пауза, таа, конечно, додава: "И тоа е тоа".
©Makfax.com.mk Доколку преземете содржина од оваа страница, во целост сте се согласиле со нејзините Услови за користење.

(Видео) Кралицата на рокот Тина Тарнер денес полни 82 години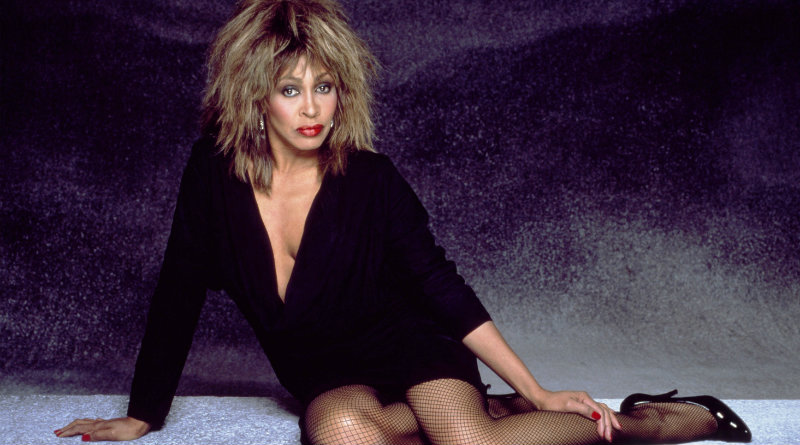 Жената никогаш не е премногу стара за да биде успешна и среќна. Тоа би можело да биде животното мото на Тина Тарнер, која денес го слави својот 82. роденден.
На почетокот на годината, на "Берлинале" премиерно беше прикажан документарен филм со едноставен наслов "Тина". Го режираа Даниел Линдзи и Т.Џ. Мартин, дуото кое веќе освои "Оскар" во 2011 година за спортскиот документарец "Непобедлив".
"Тина" се емитува на стриминг-платформата "Ејч-би-о" од март и е првиот документарен филм кој ги овековечува сите приватни и професионални подеми и падови во животот на оваа неповторлива пејачка.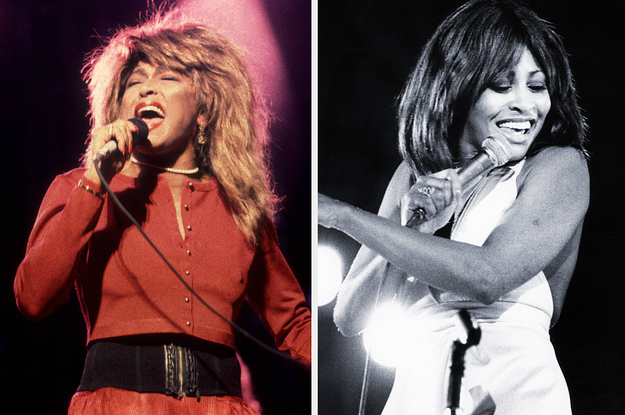 Прекрасниот глас на Тина и талентот на поранешниот сопруг Ајк за компонирање создадоа низа незаборавни хитови. И покрај големиот углед кој парот го уживаше меѓу колегите, тие не можеа да постигнат поголема популарност кај публиката. Бракот почна да се распаѓа во средината на 1970-тите. Како што растеше зависноста на Ајк од кокаин, растеше и неговата деструкција и агресивни испади. Последниот хит што го направија заедно е Nutbush City Limits посветен на родниот град на Тина.
Таа го финализираше разводот во 1978 година, по 16 години брак и ја објави својата автобиографија "Јас – Тина", која беше претворена во сценарио за биографскиот филм What's Love Got to Do with It ("Каква врска има љубовта со тоа?")
На 44-годишна возраст, Тина стана најстара пејачка на прво место на топ листите, а нејзиниот албум Private Dancer до денес е продаден во повеќе од 20 милиони примероци. До денес, тој останува нејзин најуспешен албум.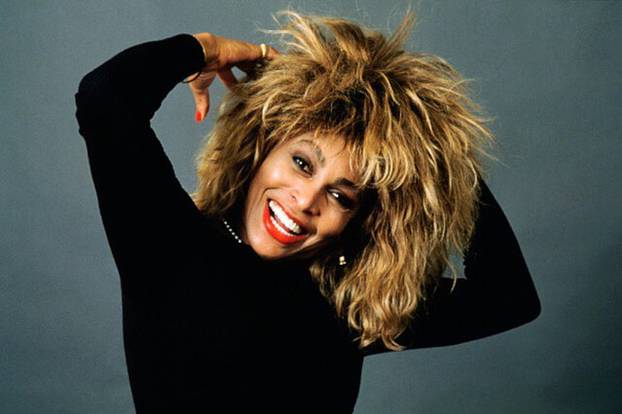 Денес, Тина Тарнер е апсолутно најуспешната и најдолговечната рокерка во светот. Магазинот "Ролинг стоун" ја прогласи за една од најголемите на сите времиња. Вкупно има продадено повеќе од 200 милиони примероци на албуми, а освои уште еден неверојатен рекорд – за своите концерти продала повеќе билети од која било соло пејачка во историјата на музиката.