Шимпф: "Мe проголта кит и потоа ме исплука. Не бев премногу вкусен"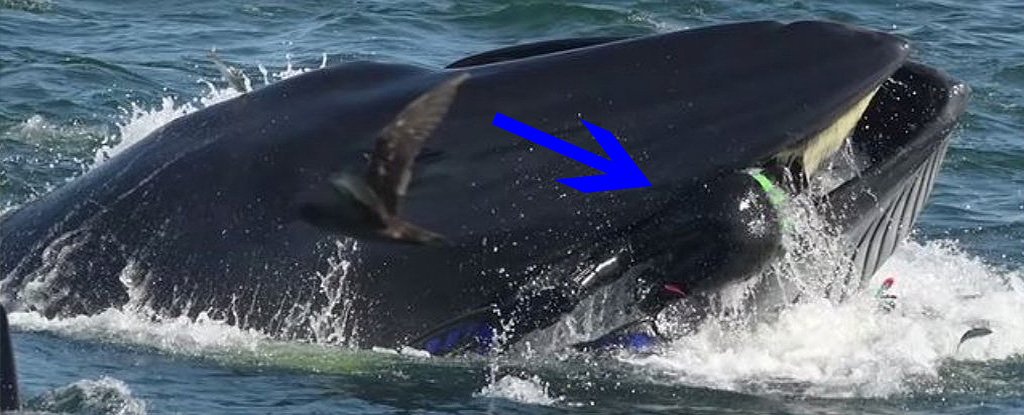 Педесет и едногодишниот Рајнер Шимпф, режисер на емисијата Dive Expert Tours, од Јужна Африка, со својот тим на нуркачи се спуштил источно од Кејптаун за да го документира бегањето на сардините од непријателот.
Но, сè тргнало наопаку, Шимпф буквално бил вшмукан во устата на китот пред зачудените погледи на своите пријатели, според италијанскиот "Ил Матино".
Но, пред тоа тие се поделиле на две групи и документирале природен настан во кој пингвините, фоките, делфините, китовите и ајкулите се здружиле за да фатат големо количество риба.
Тимот бил 25 наутички милји оддалечен од брегот кога морето одеднаш почнало да се движи и – Шимпф во еден момент бил проголтан. По неверојатниот инцидент, среќниот нуркач рече дека се обидувал да сними ајкула во тие моменти кога целото опкружување одеднаш се затемнило, а потоа сфатил и почувствувал како голем кит му го дофатил телото.
From Hell and Back as Rainer Schimpf, 51, himself trapped in the jaws of a whale pic.twitter.com/h9TSFuIWO0

— stan isaac mugi (@stan_mugi) March 8, 2019
"Во таква ситуација нема време за плашење, мора да ги користите сите свои инстинкти. Го задржав мојот здив мислејќи дека ќе се нурне и дека ќе ме пушти многу подлабоко во океанот, а внатре во неговата уста беше темно и мрачно."
"Rainer Schimpf, 51, who found himself inside the whale's mouth before being spat out, said it was pitch black inside, revealing he had to rely on his instinct…" That's a #whale of a story~! #whales https://t.co/IM4n9DIx6d pic.twitter.com/W8TlfGHpOu

— Pauline Park (@paulinepark) March 9, 2019
Додека бил во устата на китот, неговиот колега и фотограф Хајнц Топерцер ја држел камерата насочена кон Шимпф и ужаснато гледал што се случува. Кога китот го исплукал, тој успеал да се врати неповреден на својот брод.
©Makfax.com.mk Доколку преземете содржина од оваа страница, во целост сте се согласиле со нејзините Услови за користење.

Украинските власти ги ставаат на аукција милениците на луѓето со долгови кон државата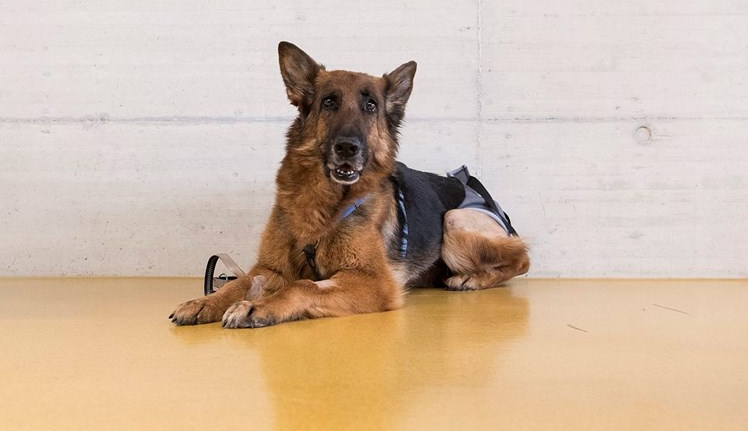 Расни кучиња запленети во Украина врз основа на судска наредба поради долговите на нивните сопственици, ќе бидат продадени на аукција преку интернет, што предизвика бројни критики во јавноста.
Многумина првично мислеле дека аукцијата на државната интернет-страница за продажба на запленета стока е шега, но кога на аукција се понудиле две кучиња, се покажало дека во прашање се вистински миленици, пишува Би-би-си, а пренесе хрватски "Индекс".
Опозицискиот пратеник Михајло Волинец објави фотографии од двете кучиња, со порака дека властите ги користат истите како уцена за наплаќање на долговите. Почетната цена за овчарско куче била 44 евра, а за другото била многу пониска сума.
"Навистина мора да ги одземеме милениците од сопствениците", изјавил украинскиот министер за правда, Денис Маљушка. "Иако беа однесени поради долгови на нивните поранешни сопственици, често се докажува дека ова е најдоброто решение за нив, затоа што во вакви случаи финансиски немоќните газди многу лошо постапуваат кон своите миленици", рекол тој.
Животот е многу скап за многу Украинци, а во последните години пензионерите имаат проблем со остриот пораст на цената на гасот. Претходно годинава, член на владејачката партија на претседателот Володимир Зеленски се извини откако јавно советувал пензионерка, кој едвај врзувала крај со крај, да го продаде своето куче.
Ресорниот министер исто така се правдал дека запленетите миленици често се откупуваат од страна на сопствениците или нивните роднини и тоа за симболична сума.