Мет Дејмон: Бред Пит е љубоморен на мене
Холивудскиот актер Мет Дејмон вели дека Бред Пит е љубоморен на неговиот нормален живот со оглед на тоа што ѕвездата од серијалот за Борн се оженил за "граѓанка", а не за актерка, па затоа не е толку интересен за папараците.
"Се сеќавам кога му реков дека со моите деца шетам до училиште, тој ја спушти главата. Беше фин, но во себе помисли 'ти, ѓубре едно'", рече Дејмон кој има три ќерки и е очув на ќерка од претходната врска на неговата сопруга Лусијана Баросо.
Тој оцени дека имал среќа да се заљуби во некој кој не е познат, бидејќи, според него, кога си позната актерка вниманието не е двојно, туку постојано расте.
"Одеднаш сите сакаат да бидат во твојата спална соба", рече Дејмон во интервју за магазинот "Есквајер", додавајќи дека на новинарите и папараците не им дава повод да пишуваат за него.
"Ако не излегувам и не лудувам по баровите и не ја изневерувам сопругата, не постои ниедна приказна. Може да се обидат да ме следат, но секогаш ќе добијат иста слика, средовечен човек со четири деца", вели тој.
Бред Пит и Мет Дејмон играа заедно во филмот "Играј ја својата игра"./крај/тј/фф
©Makfax.com.mk Доколку преземете содржина од оваа страница, во целост сте се согласиле со нејзините Услови за користење.

Мајкл Џеј Фокс настапи заедно со Стинг на хуманитарна гала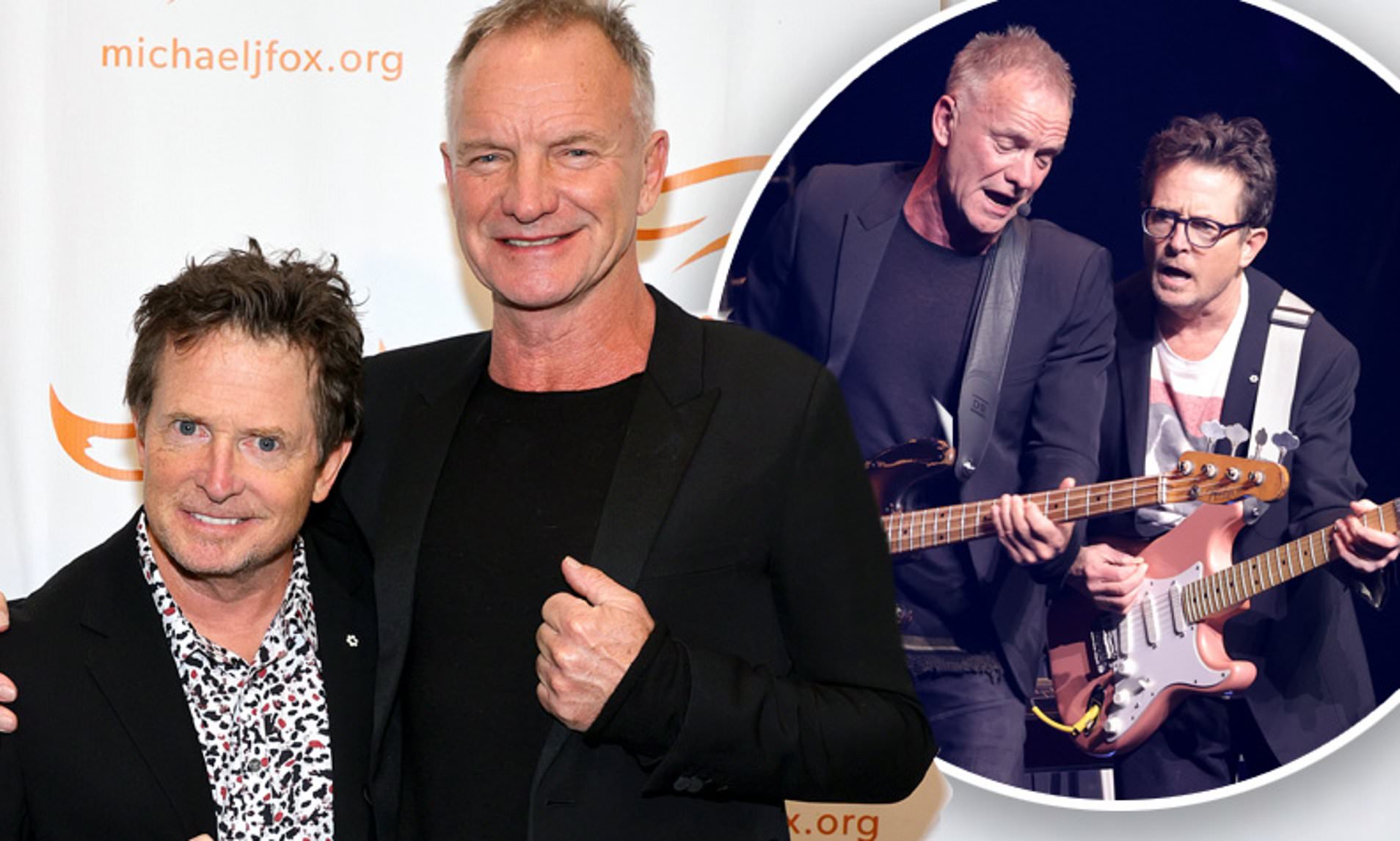 Мајкл Џеј Фокс излезе на сцената за да настапи заедно со рок легендата Стинг на галата за собирање средства за истражување на Паркинсонова болест во Њујорк во саботата.
60-годишниот актер беше на сцената со музичката икона (70) на неговиот настан за прибирање средства, A Funny Thing Happened on the Way to Cure Parkinson, што се одржа во салата "Фредерик П. Роуз" во центарот "Линколн".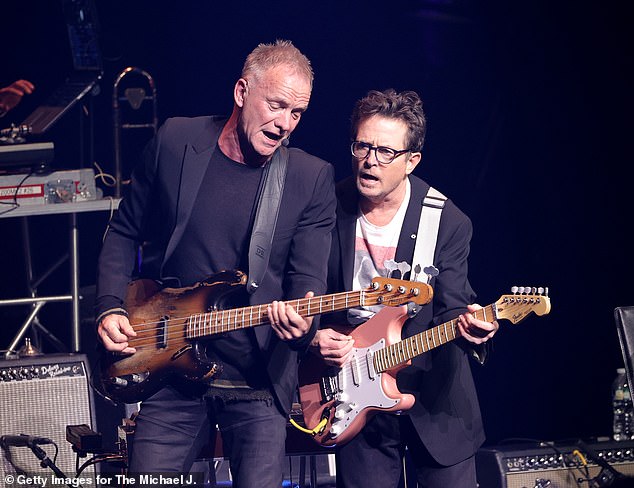 Настанот го водеше Денис Лири, а настапи и Бред Пејсли. Други значајни имиња меѓу присутните беа режисерот Спајк Ли, актерките Џулијан Мур и Џулијана Маргулис, и НБА ѕвездата Блејк Грифин.
Ѕвездата на "Враќање во иднината", на кого му беше дијагностицирана Паркинсонова болест во 1991 година, собра повеќе од 1 милијарда долари за истражување на Паркинсон преку неговата добротворна организација во повеќе од 20 години постоење.