Зависниците од компјутери имаат потреба од психолози
Германските тинејџери се повеќе време поминуваат пред компјутерите, така што таквата страст може да се карактеризира како психолошка зависност
Германските тинејџери се повеќе време поминуваат пред компјутерите, така што таквата страст може да се карактеризира како психолошка зависност.
Истражувачкиот институт за криминологија во Хановер соопшти дека над 23 илјади тинејџери не можат да се ослободат од страста кон компјутерските игри без помош од психолозите.
Во истражувањето учество земале 44.610 ученици на возраст под 15 години. Експертите констатирале дека во последните четири години, значително се продолжило времето кое што германските тинејџери го поминуваат пред компјутерите.
Ако во 2005 година им биле доволни час и половина, денес тие, без да се тргнат од компјутерите поминуваат 130 минути дневно. За време на викендот, времето поминато пред компјутерите се зголемува, достигнувајќи од 140 до 170 минути.
Девојчињата посветуваат многу помалку време на компјутерските игри, за разлика од момчињата, но и тие во изминатите четири години започнале да поминуваат три пати повеќе време за разлика од порано.
Според експертите, особена опасност за децата претставуваат он лајн игрите. На прво место од списокот е "World of Warcraft", која што ја играат над 11,5 милиони луѓе од целиот свет.
Директорот на Институтот за криминологија, Кристијан Пфајфер побара да се зголеми возрасната граница за пристап на децата со таквите игри од 12 на 18 години./крај/бгнес/амп
©Makfax.com.mk Доколку преземете содржина од оваа страница, во целост сте се согласиле со нејзините Услови за користење.

Дали Џејмс Корден ја заменува Елен Деџенерис како домаќин на шоуто изложено на скандал?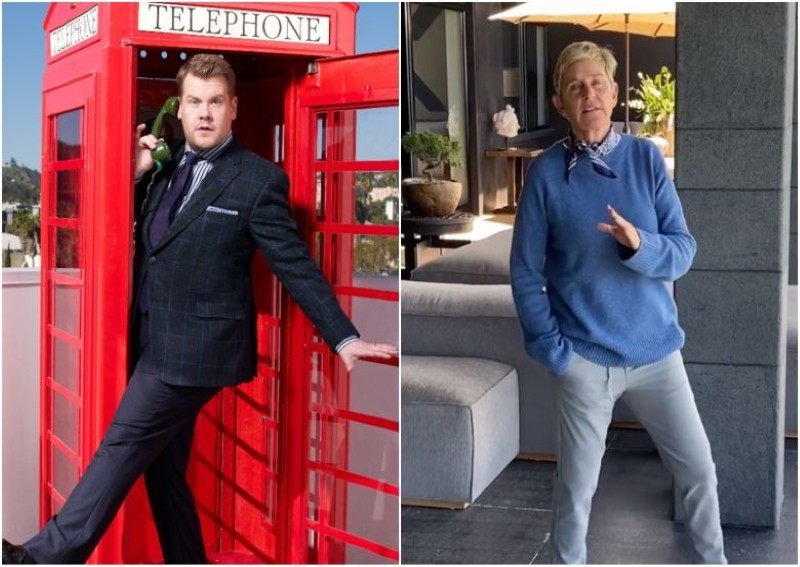 Бидејќи ток-шоуто на Елен Деџенерис станува сè повеќе вовлечено во скандал и е на работ на колапс, Британецот Џејмс Корден, водител на популарното "Лејт лејт шоу" на телевизијата "Си-би-ес" наводно е во преговори да ја замени.
Цитирајќи инсајдер, британски "Сан"во саботата објави дека Корден (41) одамна се сметаше за "долгорочен наследник" на 62-годишната Деџенерис дури и пред да се појават наводите за непријателска работна атмосфера зад камерите.
Корден, британски актер и комичар, стана популарен со неговото ток-шоу кое вклучува сегменти како што е "карпул караоке" – домаќинот Корден пее заедно со гостинот музичар додека се возат во автомобил – како и Drop The Mic сегмент во кој Корден и гостите се вклучуваат во рап-битки.
Истиот извор изјави за "Сан": Џејмс и неговиот тим се иноватори во модерната телевизија, а нивниот производ стекнува сè поголемо глобално признание.
Изворот додаде дека Корден веќе "има огромна посветена публика, глобална привлечност и Холивуд го сака".
"Замената на Елен секогаш ќе биде тежок предизвик, но тој е природно фит за лесна транзиција. Џејмс го освежува утрото и потоа во текот на денот со слободна рака ќе му биде дозволено да гради нова попладневна ера".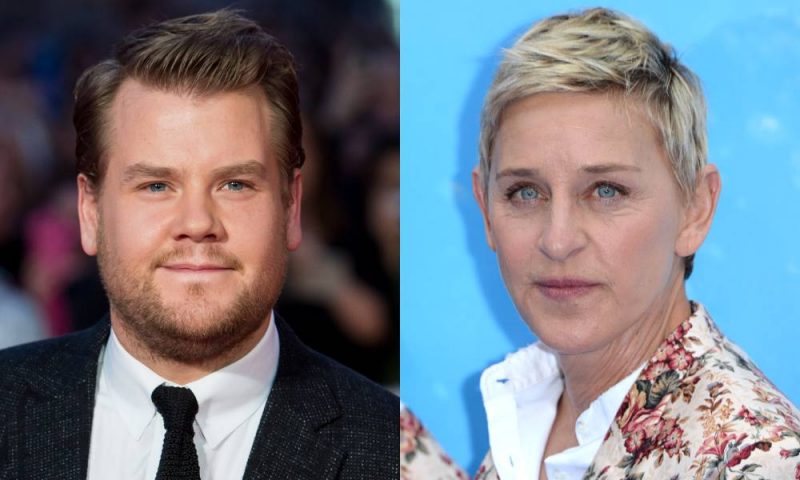 Проблемите за Деџенерис започнаа минатиот месец, кога "Баз њуз" објави експлозивен извештај во кој беше изложена реалноста на работењето зад камерите во "Шоуто на Деџенерис". Телевизијата "Ворнер Брос", која што го продуцира шоуто од 2003 година до денес, спроведе интерна истрага по поплаките за наводно малтретирање на вработените и расизам.