Во Париз се тестира летечко екотакси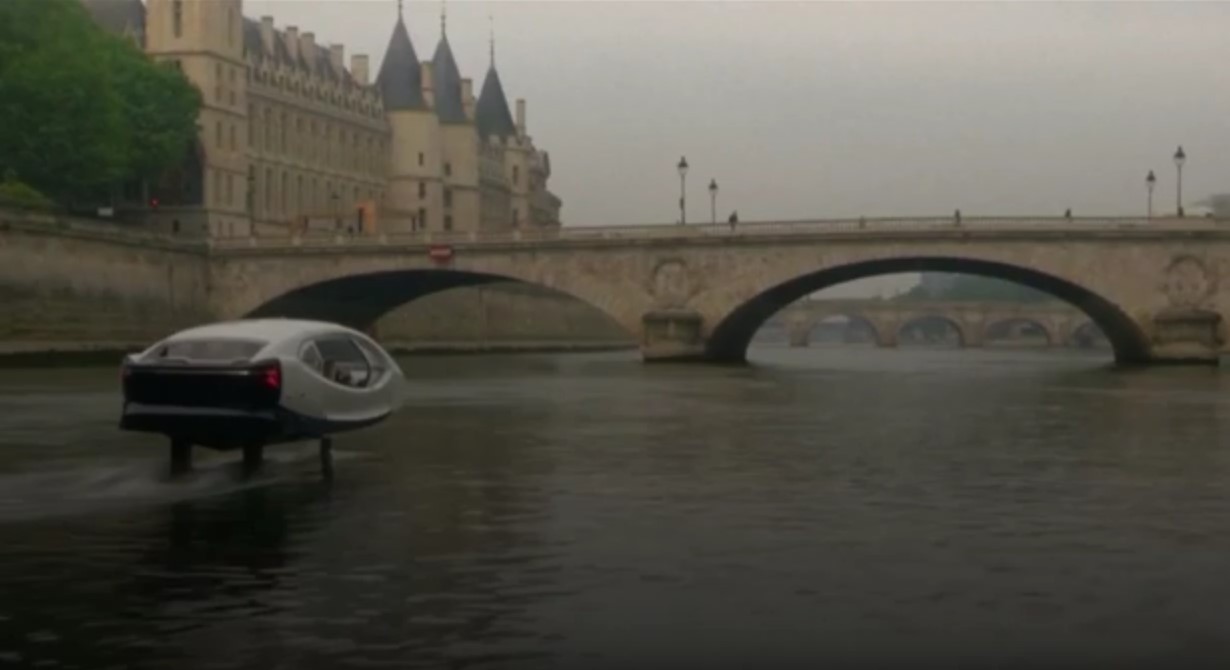 Зголеменото ниво на загаденост во Париз инспирира една стартап-компанија да бара други решенија за превоз преку реката Сена.
Летечкото такси "Бабл" работи на електрична енергија, не загадува и е тивко. За изработка на едно вакво такси потребни се 200.000 евра, а тоа може да достигне брзина и до 18 јазли (33 км/ч). Тест-возењата во Париз моментно се ограничени на 28 км/ч.
Услугата би можела да почне од наредната пролет, информира кабинетот на градоначалникот на Париз. Стартапот "Сибаблс" во понеделникот веќе го почна 4-дневното тестирање по реката Сена.
Сепак, компанијата вели дека не оди се според планот. Уште при првиот ден по почнувањето на тест-возењата, париската полиција ѝ наредила на компанијата да го сопре "Бабл".
Косопственикот на фирмата, Алан Тебол, вели дека проблемите со регулативата во Париз го забавиле прогресот, па така компанијата вели дека проектот ќе продолжи да го развива во Швајцарија и САД, а не само во Франција.
"Чекаме одобрување за да воспоставиме комерцијална линија од исток до запад, но, видете, нема никој на реката", вели Тебол, па додава дека Франција полека станува како музеј, каде што технолошките иновации се подложни на прекомплицирани регулативи.
Париз е град што ја има една од најгустите мрежи за јавен превоз во светот, со над 650 возови кои истовремено возат во метежот, а според една превозна компанија, во 2016 година во регионот на Париз регистрирани се 4,7 милијарди патувања со јавен превоз.
Париз воведе строги мерки со кои се бори против загадувањето, па така забрани возење автомобили со дизел-мотори регистрирани меѓу 2001 и 2005 година и камиони меѓу 2005 и 2009 во пределот на обиколницата А86.
Градскиот совет има цел комплетно да ги замени класичните автомобили со возила на електричен погон или водородно гориво до 2030.
©Makfax.com.mk Доколку преземете содржина од оваа страница, во целост сте се согласиле со нејзините Услови за користење.

Необјаснетата аномалија што го слабее магнетното поле на Земјата еволуира и се дели на две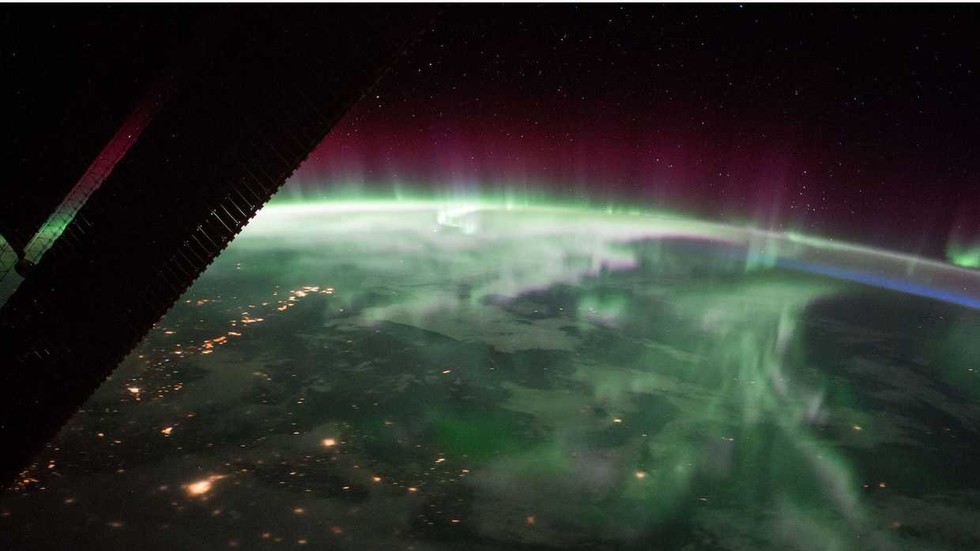 Европската вселенска агенција (ЕСА) ја активира својата констелација од сателитите за да ги испита необичните слабости во магнетното поле на Земјата. Се чини дека чудната аномалија за која се верува дека е одговорна за слбеењето сега се развива и се дели на две, пренесува РТ.
Необјаснетата сила, наречена кужноатлантска аномалија, е област со намален магнетен интензитет, што се протега од Јужна Америка до југозападна Африка.
Засега ефектите од оваа аномалија се ограничени на технички дефекти на вселенските летала и орбиталните сателити. Меѓутоа, бидејќи магнетното поле на Земјата нè штити од сончевите ветрови и од космичкото зрачење, тоа е критичен дел од нашиот планетарен одбранбен систем заедно со нашата атмосфера што нè штити од секојдневното бомбардирање со астероиди.
ЕСА ја искористи својата сателитска констелација "Сворм" за да го проучи феноменот на почетокот на овој месец, а последните читања од кластерот со податоци, иновации и науки на агенцијата покажуваат дека во Западна Африка се формира втора аномалија. Истражувачите сè уште не ги разбираат ризиците поврзани со овој неодамнешен развој.
In an area stretching from Africa to South America, Earth's magnetic field is gradually weakening. Scientists are using data from @esa_swarm to improve our understanding of this area known as the 'South Atlantic Anomaly' 👉 https://t.co/ZqTBA9DmX4 pic.twitter.com/klc5SS7zYo

— ESA (@esa) May 20, 2020
Во текот на изминатите 200 години магнетното поле на Земјата изгуби околу девет отсто од својата сила. Помеѓу 1970 и 2020 година минималното ниво на јачина се спушти од приближно 24.000 нанотесли на 22.000.
Со оглед на тоа дека полето е генерирано од електрични струи произведени меѓу течното железо во надворешното јадро на планетата, флуктуациите се нормални. Како и да е, почетната јужноатлантска аномалија расте и се сели кон запад со темпо од приближно 20 км годишно и научниците допрва ќе ја утврдуваат причината, што го прави уште поинтригантен фактот дека сега навидум се дели на две.
"Новиот источен минимум на јужноатлантската аномалија се појави во текот на последната деценија, а во последните години се развива енергично. Предизвикот сега е да се разберат процесите во јадрото на Земјата, кои ги носат овие промени", вели геофизичарот Јирген Мацка од германскиот Истражувачки центар за геонауки.