(Видео) Италијанец објасни што го научила тешката битка со коронавирусот за животот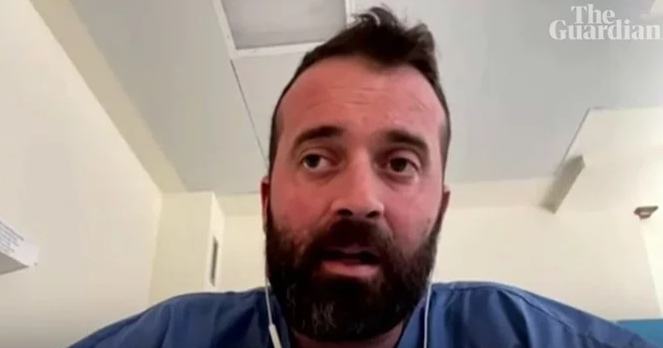 Во Италија речиси 7.500 луѓе починаа од коронавирусот, но закрепнаа 9.362 лица.
Еден од нив е Фаусто Русо, 38-годишник, кој бил на интензивна нега во малиот град Латина, во близина на Рим.
Тој ја добил битката се вирусот и успешно заздравел.
Преку видео Русо го опиша своето искуство:
"Коронавирусот ми помогна да ги ценам малите работи во животот што не ги ценев доволно. Да се живее, дише, шета, да се прегрне некого, да се напиете чаша вино, ова се работи што одеднаш ви се чинат многу важни бидејќи ви се одземени. Слобода. Кога си внатре, не знаеш ни што се случува надвор од твојата соба, лекарите те прегледуваат, но имаш минимален контакт со другите. Многу си осамен, семејството и пријателите не може да ти се приближат, а клучот е да бидеш трпелив. Ова искуство ми го смени животот", рече Русо.
Неговото целосно сведоштво за борбата против вирусот можете да го видите во видеото подолу:
©Makfax.com.mk Доколку преземете содржина од оваа страница, во целост сте се согласиле со нејзините Услови за користење.

(Видео) Дали е потребно да се мие храната заради заштита од коронавирус?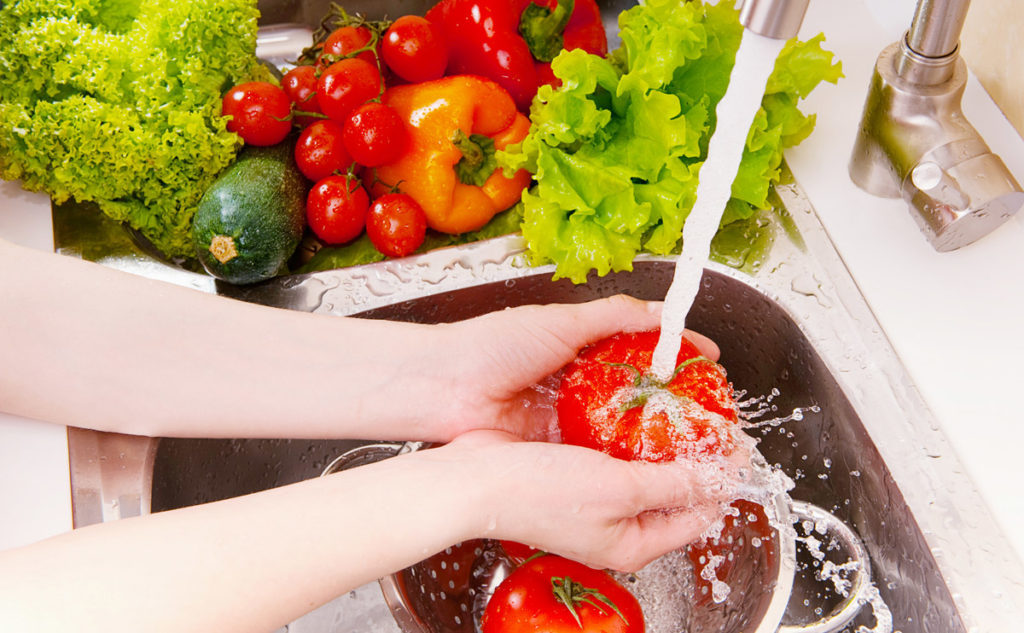 Моментално нема докази дека ковид-19 се пренесува преку храна. Меѓутоа вирусот може да живее на површините, вклучувајќи ја амбалажата на храната, дури и до неколку дена. Затоа последниве денови се повеќе на интернет се појавуваат снимки и совети како да се дезинфицираат не само амбалажите на производите туку и самите производи. Колку ова е навистина потребно?
Миењето на овошјето и зеленчукот со средство за садови или со сапун? Ниедна од овие две варијани не смее да се користи за миење на храната. Овие средства не се направени за храна и можат да предизвикаат несакани последици.
Моменталните препораки на експертите се дека свежото овошје и зеленчук се мијат само со ладна вода. Тоа е сосема доволно. Се разбира, постојат и такви кои сметаат дека нема чисто овошје и зеленчук доколку не се измијата во детергент.
Candice is washing all of our fruit and vegetables (stuff she just got at the grocery store) in dish soap. serious questions;
is this safe?
Is this necessary? pic.twitter.com/HCpLa1VkRi

— Casey Neistat (@Casey) April 2, 2020
Меѓутоа, иако се смета дека коронавиорусот не се пренесува преку храна, сепак може да остане да живее неколку дена на материјалите кои се користат за пакување. Прелиминарните истражувања покажаа дека на картон односно на хартија вирусот може да преживее 24 часа, а на пластика 72 часа. Но важно е и тоа дека количеството на вирусот за брзо време се намалува во текот на тој период.
Значи постои ризик да се пренесе вирусот со допирање на контаминираната површина, а потоа да се допрат очите, носот или устата. Хипотетички, но возможно е.
"Допрете ги само производите кои имате намера да ги купите, избришете ја рачката на корпата во маркетот со средство за дезинфекција, а по завршување на пазарувањето, избришете ги рацете со средство за дезинфекција", советува Шарлот Бејкер, доцент за епидемиологија на Ветеринарниот колеџ во Вирџинија.
"Ако сте загрижени дека пакувањето во кое се наоѓа производот е контаминиран, измијте ги рацете или дезинфицирајте ги пред да почнете да јадете. И навистина, најдобра е практиката на миење на рацете и кога не сме во пандемија#, вели Доналд Шафнер, микробиолог и експерт за безбедност на храната на американскиот универзитет Ретгерс.
Експертите, доколку се сомневате, препорачуваат миење на конзервите и пластичните пакувања со детергент или со антибактериски марамчиња. Кога ќе се заврши, задолжително да се измие работната плоча односно сите површини кои биле во допир со производите и со ќесите.
Експерите сепак наведуваат дека во овој момент нема докази дека ковид-19 се шири преку амбалажата на храната.
"Тоа не значи дека утре нема да имаме нови докази кои ќе го сменат ова наше мислење#, вели Шафнер.
Наспроти ова има и такви кои предлагаат радикални мерки за заштита и чистење на храната. Доктор Џефри Ванвинген, семеен лекар од Мичиген, вели дека една од можностите е да ги оставите намирниците 72 часа во гаража за вирусот доколку е на нив, да стане неактивен. Исто предлага овошјето и зеленчукот да се мијат 20 секунди со сапун и вода.
Ова е во спротивност со препораките на ФДА (Американската управа за храна и лекови), но сепак доколку инсистирате на темелно миење, тогаш направете го тоа само со вода.
Ризик за заразување од коронавирусот е голем и при купувањето во маркет, но од друга личност која веќе го има вирусот. И покрај редуцирањето на бројот на луѓето кои во истиот момент се во маркетот, може да се случи некој да ви се доближи повеќе од потребното. Не се плашете да побарате од другите да се повлечат ако ви се преблизу. Или почекајте некој момент додека другите не завршат работа па потоа продолжете со купување на саканиот производ.