Македонскиот филм "Господ постои, името ѝ е Петрунија" во трка за "Златна мечка" на Берлински филмски фестивал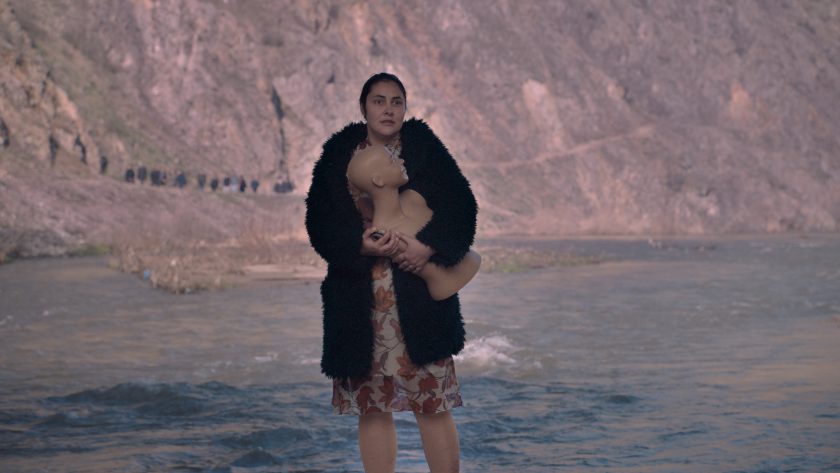 Македонија за првпат во историјата на македонската кинематографија ќе учествува во главната селекција на Берлинскиот филмски фестивал со филмот "Господ постои, името ѝ е Петрунија" на Теона Стругар-Митевска. Ова е прво учество на Македонија во главна конкуренција на еден од трите најголеми фестивали во светот, Кан, Берлин или Венеција по повеќе од дваесет години.
Приказната на "Господ постои, името и' е Петрунија" се случува во Штип, каде што секоја година во  јануари локалниот свештеник фрла дрвен крст во реката, а стотици мажи со нуркање сакаат да дојдат први до него. Среќата и просперитетот се загарантирани на човекот кој ќе го фати прв. Петрунија неочекувано се фрла во водата од каприц и успева да го фати крстот пред другите. Нејзините конкуренти се бесни – како се осмелува жена да учествува во нивниот ритуал? Настанува општ хаос, но Петрунија опстојува на своето. Таа го освои својот крст и нема да се откаже.
"Конечно сме во официјална натпреварувачка програма на еден од трите најзначајни, навистина најзначајни, и навистина најпрестижни фестивали. Ова е добиено со многу труд и многу работа, голема посветеност и макотрпно градење  репутација на бескомпромисен, смел и особен уметнички израз и филмски јазик на Теона Стругар-Митевска. Јас сум убедена дека и претходните нејзини филмови заслужуваа ваков пласман, но едноставно ваков пробив не доаѓа брзо и едноставно. Со ова потенцирам дека стилот и јазикот што ги негува Теона се навистина специфични, можеби требаше време, повеќе од колку што ние би сакале, се разбира, но сепак, конечно е направен и тој пробив", вели Лабина Митевска продуцент на филмот.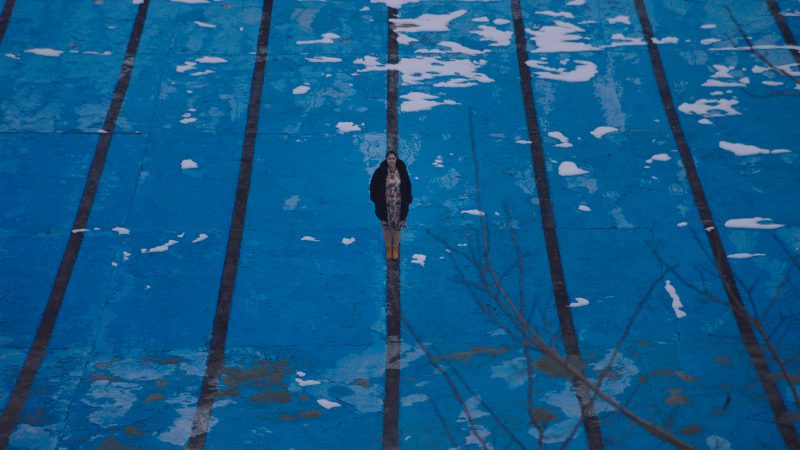 Директорот на Агенцијата за филм, Горјан Тозија, вели дека оваа вест е продолжение на континуитетот на успесите од минатата година и уште една потврда дека со силни критериуми и јасна стратегија македонската кинематографија може да се одмерува со најдобрите во Европа и во светот.
"Агенцијата за филм со големо задоволство ја дочека веста за влезот на македонски филм во официјална конкуренција на еден од трите најважни филмски фестивали во светот. Овој извонреден успех е продолжување на континуитетот од годината што измина кога имавме извондредно достигнување на престижниот Sundance со краткометражниот игран филм 'Види ја ти неа' во режија на Горан Столевски, кој ја понесе и наградата за најдобар краткометражен филм. Како продолжување на успехот е и овогодишната селекција на македонскиот документарен филм 'Медена земја'  во режија на Љубомир Стефанов и Тамара Котевска, кој влезе во строгата селекција на овој престижен филмски фестивал посветен на авторскиот и независен филм. Секако, не помал е и успехот за веста дека наш актер, Благој Веселинов, се вброи и во програмата Shooting Stars на Берлин, во конкуренција на десет најдобри млади европски актери. По долгогодишната апстиненција и невидливост на македонската кинематографија во селекциите на големите филмски фестивали, со нашиот интензивен фокус преку практикување на силни критериуми за поддршка, во краток период успеавме да дочекаме македонскиот филм да се одмери со најдобрите. Иако, македонската кинематографија кога е во прашање квантитетот не заостануваше бидејќи во период од 9 години се финансирани над 300 филмови, погрешните стандарди, вонфилмски влијанија, за жал, не му донесоа ништо добро на македонскиот филм. Но, кога се следат цврстите и јасни мерила за поддршка на професионалните продуцентски куќи, што подразбираат издржани и креативни проекти што кореспондираат со универзалните теми, доволно храбри да бидат конкурентни со трендот и манирот на европската и светската кинематографија, успехот е евидентен. Иако за проектот 'Господ постои, името ѝ е Петрунија' постоеја негодувања и негативни мислења, сепак, Агенцијата го препозна квалитетот и во манир на вистинска професионална институција ја помогна брзата и ефикасна реализација на проектот. Ни претставува особено задоволство што успехот на истиот ја оправда нашата доверба.Се трудиме да работиме посветено, внимателно и со голема одговорност, без протежирање на 'наши' и 'ваши', без нарачани проекти кои ќе бидат поддржани со јавни средства. И покрај фактот што наследивме огромни обврски, Агенцијата се соочува со најмал буџет од нејзиното постоење. Се надеваме дека стратегијата да создадеме квалитетна кинематографија ќе биде препознаена во огромната конкуренција на европски и светски филм", вели Тозија.
"Господ постои, името и' е Петрунија" е комплексна копродуција меѓу пет земји, Македонија, Франција, Белгија Словенија и Хрватска. Филмот е поддржан од фондот "Еуроимаж" и Медиа фондот за развој на проекти. Буџетот на филмот е 1.400.000 евра, а од Македонската Агенција за филм доби 30.000,000 денари.
Филмот е сниман  6 недели во Штип во јануари и февруари 2018. Поспродукцијата е работена во Белгија, Франција и Словенија. Косценарист на Митевска е Елма Татарагич, директор на фотографија е Белгијката Виргиние Саинт Мартине, а сценограф е Вук Митевски. Костимографијата е на  Моника Лорбер и шминката на Мојца Горогранц Петрушевска. Монтажерка на филмот е Мари Хелен Дозо, а дизајнер на звукот Ингрид Симон. Кастингот е на Киријана Николовска, прв асистент на режија Јане Кортошев, директор на филм Елена Станишева.
Главната улога на Петрунија ја игра Зорица Нушева, а останати улоги ги играат Сименон Мони Дамевски, Суад Беговски, Стефан Вујисиц, Џевдет Јасари, Виолета Шапковска, Андријана Колевска, Петар Мирчевски, Бајруш Мјаку, Илија Волчевски, Никола Кумев, Лабина Митевска, Игор Тодоров, Ненад Ангелкович, Владимир Тулиев.
©Makfax.com.mk Доколку преземете содржина од оваа страница, во целост сте се согласиле со нејзините Услови за користење.

Месец на незаборавни филмови со "Малиот скитник" на големиот Шарло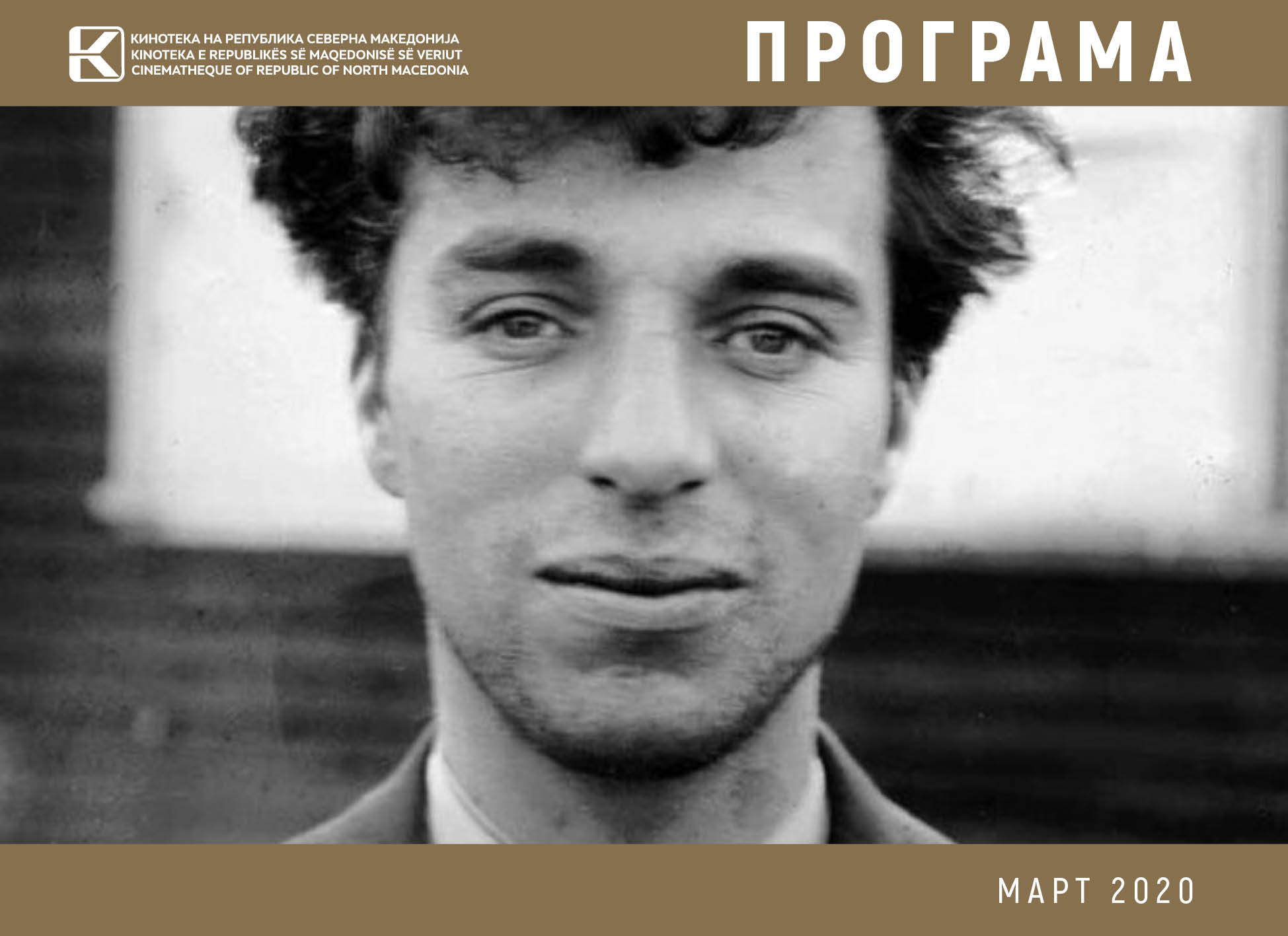 Јазикот што го говорат јунаците во филмовите може да биде најразличен, може да биде и без говор, со пантомима, а може да биде и со свиркање. Со таков "свиркачки" јазик ја започнуваме мартовската програма: Свиркачи (La Gomera / The Whistlers) на Корнелиу Порумбоју (Corneliu Porumboiu) уште еднаш ја докажува тезата дека добра идеја за филјмска сторија може да обедини неколку јазици, продуцентски куќи од неколку европски земји, а заплетот да се изгради околу вештината да се комуницира со измислен јазик со помош на свиркање, со сите граматички и морфолошки карактеристики.
А јазикот – тој што го говорат јунаците во филмовите – може и да го нема. Легендарниот Чарли Чаплин (Charlie Chaplin) е совршен доказ за тоа и 100 години откако започнал да ги снима неговите ремек-дела, со кои не само што почнува златниот период на немиот период на Холивуд, туку и на американската и светската кинематографија.
Во 11 темини кон крајот на март ќе имаме уникатна можност да погледнеме 10 реставрирани филмови со "малиот" скитник на големиот Шарло на ДЦП формат, како и 4 кратки играни филмови на 35 мм од архивската збирка на Кинотеката.
Средината на месецот е резервирана за промоција на ДВД изданието на пет дигитално реставрирани македонски играни филмови: Македонскиот дел на пеколот во режија на неодамна починатиот Ватрослав Мимица, Три Ани на Бранко Бауер, Жед на Димитрие Османли, Татко (Колнати сме, Ирина) на Коле Ангеловски и ХАЈ-ФАЈ на Владимир Блажевски. Овие пет домашни наслови, своевидни сведоци на растежот на македонската кинематографија во период од речиси четири децении, ќе имате можност уште еднаш да ги погледнете во дигитално реставрирано руво.
Март, секако, е месец и во кој се одбележува меѓународниот ден на жената, 8-ми Март. Две вечери на програмата на Кинотеката се посветени на Вечери на женски права, со два филмски наслови кои ја преиспитуваат денешната положба на жената: Куќа на малата ѕвезда (Little Star Rising), документарен филм на хрватската режисерка Слаѓана Лучиќ (Slađana Lučić), и Отворена врата (Derë e Hapur / Open Door), игран филм во режија на Флоренц Папас (Florenc Papas). И двата филма се со силен критички набој, без разлика на различната документарна и играна структура, во пресметката со општествените клишеа наменети за понежниот пол.
Македонската документаристика има нов адут: насловот Гребнатинки на душата
(Scratches of the soul) во режија на Александар Манасиев е фокусиран на веројатно најбогатата колекција на македонско музичко наследство кое внимателно се чува, дигитализира и архивира во домот на семејството Ендендајк во Суст, Холандија.
Документаризмот и експерименталната филмска форма се присутни и во други наслови во мартовската филмска програма: Каде си Жоао Жилберто?(Where are you Joao Gilberto?) во режија на Жорж Гашо (Georges Gachot) е портрет на највлијателниот музичар на правецот боса нова, а Писма до Пол Морисеј (Letters to Paul Morrissey) во режија на Арманд Ровира и Саида Бензал (Armand Rovira, Saida Benzal) ќе одговири на прашањето околу улогата на "таткото на треш културата" и соработник на поп-арт кралот Енди Ворхол и бендот "Велвет андерграунд" во обликувањето на андерграунд сцената од крајот на минатиот век.
Средината на месецот е резервирана за нов поглед во современата турска кинематографија низ Дденви на турски филм, филм по избор на Гете Институт е Во диско филинг
(Ich fühl mich Disco / I Feel Like Disco), игран филм во режија на Аксел Раниш и Рене Римкус (Axel Ranisch, René Rimkus), а низ целата месечна програма се присутни и филмски наслови од поновата европска и светска кинематографија како составен дел на арт-кино профилот на Кинотеката.