Почина писателот Радован П. Цветковски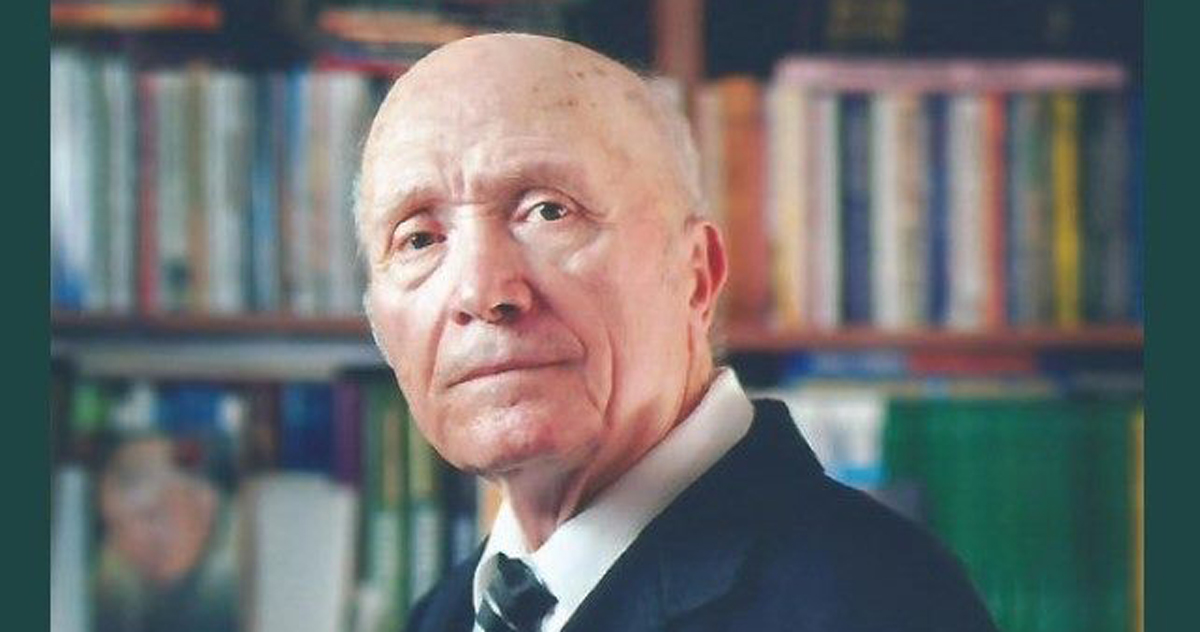 Вчера, на деведесет и двегодишна возраст, по кратко боледување, почина писателот Радован П. Цветковски, поет, раскажувач, литературен критичар, есеист, писател за деца и млади и фолклорист. Роден е на 3.09.1931 година во Сопотница, Демир Хисар.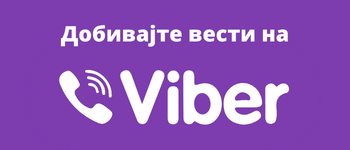 Беше член на Друштвото на писатели на Македонија, Македонското научно друштво Битола, Друштвото на фолклористи на Македонија и на Управниот одбор на списанието ,,Современост".
Делата на Цветковски се застапени во повеќе антологии.
Добитник е на неколку значајни награди и признанија, меѓу кои и на "Книжевен жезол" на ДПМ за 2019 година.
Ги објавил следните дела:
Поезија: "Моето поднебје", "Кругови од лузни", "Камен и небо", "Бели несоници", "Дедо ми во балканските војни", "Кога ѕвездите кон небо паѓаа", "Јазли на душата", "Корени од прагот", "Даги", "Прекршено време", "Сонето пратчувство" и "Навите".
Поетски избори: Врати во пејсажот, "Аманети", "Распетие наше"
Проза: "Ангелот и клучот", "Блиску до умот".
Проза за деца и млади: "Смокот пештерски", "Рашко", "Приказни од лозје".
Критики истудии: "Видувања", "Отаде и одавде времето".
Фолклористички дела: "Македонски народни пословици"", "Сказанија демирхисарски", "Демирхисарски и други сказанија".
Дела од областа на дијалектологијата и лексикографијата: "Студија за демирхисарскиот говор", " Речник на демирхисарскиот говор".
Погребот ќе биде извршен денес во 12 часот на Битолските градски гробишта.
©Makfax.com.mk Доколку преземете содржина од оваа страница, во целост сте се согласиле со нејзините Услови за користење.

Објавен бестселерот "Анатомија на скандалот" од Сара Вон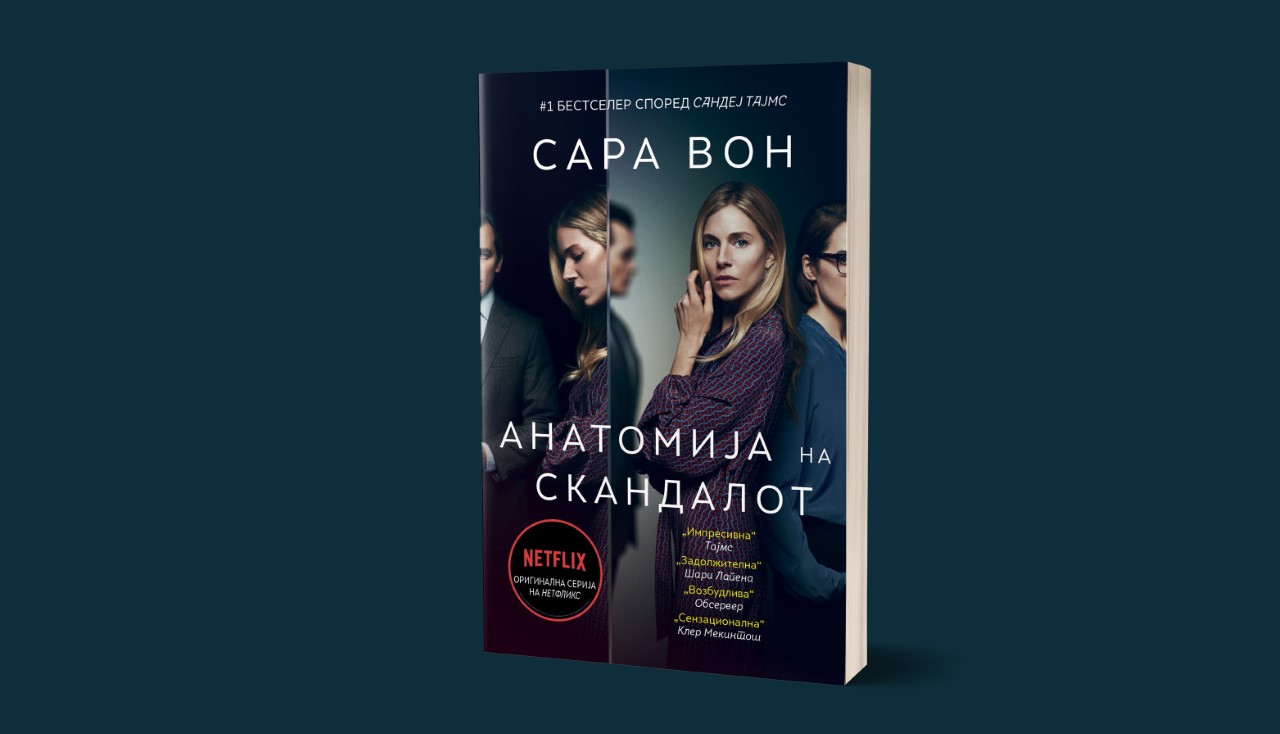 Во издание на "Бата прес" излезе од печат преводот на романот "Анатомија на скандалот" од британската авторка Сара Вон. Станува збор за бестселер, хит издание што на македонски се објавува непосредно по започнувањето на истоимената филмска серија на "Нетфликс", која по само 15 дена од емитувањето стана најгледана серија и го зазеде првото место на светските ранг листи.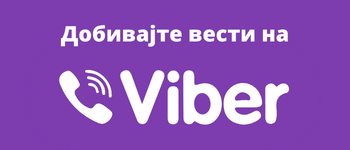 Романот на македонски ќе биде промовиран на 7 и 8 мај, на саемот на книгата во салата "Борис Трајковски", во Скопје.
"Софи Вајтхаус има прекрасен дом, две сјајни деца и привлечен, успешен маж. Со други зборови, има совршен живот. Но, сѐ се менува една ноќ кога нејзиниот сопруг Џејмс доаѓа дома и ѝ признава дека ја изневерил. Одеднаш нејзиниот смирен, уреден свет, се превртува наопаку. Дали навистина го познава човекот за кој се омажи? Признанието на Џејмс е само врвот на ледениот брег. Обвинет е за ужасен злочин. Но, вистината е уште пострашна отколку што некој би можел да замисли… Дали министерот без ресор Џејмс е виновен или е само невина жртва на злобен план? Во оваа напната и возбудлива сторија за љубовта, одмаздата и лагата никој нема чисти мотиви, ама тајните на некои луѓе се многу помрачни и поопасни. Станува збор за фикција во која е вклучен и самиот британски премиер. И прашање е дали е само фикција, затоа што ликовите премногу потсетуваат на одредени случувања во британските високи кругови или како што се наведува во рекламните пораки станува збор за "љубовници, политика, моќ, дрога, лаги…", соопшти издавачот.
Оние што редовно ги следат новите достигнувања од Нетфликс, тогаш овие денови сигурно слушнале за нивната нова мини-серија "Анатомија на скандалот", со Сиена Милер и Руперт Френд во главните улоги. Станува збор за адаптација на психолошкиот трилер на истимениот роман.
Во срцето на приказната е британскиот министер без ресор обвинет за сексуален напад. Бидејќи ова е многу деликатна тема, како што е сексуалната согласност, оваа мини-драма ги вовлекува гледачите во возбудлив вител од жешки теми и морално преиспитување.
"Одлична. Загрижувачки вистинита, интелигентна и возбудлива приказна", пишува Џили Мекмилан, во рецензијата за делото.
Сара Вон (Sarah Vaughan) студирала англиски на Оксфорд и по дипломирањето започнала даработи како новинарка. Единаесет години работела во весникот Гардијан. Ја напуштила постојаната работа, станала фриленсер и започнала со пишување белетристика. Со британски и американски издавачи објавила три романи: The Art Of Baking Blind и The Farm at the Edge of the World се објавениво 2016 година. Романот Анатомија на скандалот (Anatomy of a Scandal) е објавен во Велика Британија и САД и преведен е во повеќе од дваесет земји и стана светски бестселер. Сара Вон е најпродавана авторка, а филмуваната серија на "Анатомија на скандалот" е број еден на Нетфликс.