'"Божилак" успешно го афирмира македонскиот јазик во Австралија
Како пример за тоа како се чува и негува македонскиот јазик преку уметноста и во Австралија , е и македонското училиштето за сценски уметности (МУСУ), "Божилак". Тоа веќе 4 години работи под раководство на директорката Дона Димовски Кантаровски и нејзината соработничка Вера Трајкоски.
Потребата од негување и зачувување  на македонскиот јазик како едно од најважните обележја на македонската нација е огромна. Како во земјата така и во дијаспората треба да биде грижа на секој поединец  за да го истакне, афирмира своето потекло и идентитет. Познавањето на јазици е клуч кон иднината и отвора нови врати и патишта,се зајакнуваат уште повеќе меѓуетничките односи и се зголемуваат шансите за блиска соработка со други нации на сите полиња. Како пример за тоа како се чува и негува македонскиот јазик  преку уметноста и во Австралија , е и македонското училиштето за сценски уметности  (МУСУ), "Божилак".  Тоа   веќе 4 години работи под раководство на директорката  Дона Димовски Кантаровски и нејзината соработничка Вера Трајкоски.Дона е истакнат дипломиран драмски уметник од Македонија  која од 1998 г. живее и твори во Австралија. Големата љубов кон драмата, глумата и јазикот, ја спроведува и на професионален план како наставничка по драма и  Македонски јазик, раководител на нејзиното училиште за сценска уметност 'Божилак' и актерка во познатиот театар  Бумеранг.Нејзината драмска кариера и глумечко искуство го покажува  како студент во Театарот за Драма , Скопје каде ја одигра водечката женска улога Миранда во претставата на Шекспир, 'Бура" а подоцна  се вработува како професионална актерка во Битолскиот народен театар. Во Народниот театар Битола настапува во повеќе од 30 претстави од кои позначајни се улогите во познатите драми  "Магбет, " Куќата на Бернарда Алба, "Мајсторот и Маргарита" (Маргарита) "Бегалкa", "'Убиј за пари" и многу други тв серии. Во текот на својата актерска кариера има добиено голем број признанија од кои позначајни се наградите за Најдобар млад актер 'Трајко Чоревски' за улогата Ленче во драмата Бегалка од Васил Иљоски (НТ Битола), и најдобро актерско остварување во драмата "Мајсторот и Маргаритаж"  за улогата  Маргарита (НТ Битола).Во Австралија, исто така, го продолжува своето актерско патешествие и настапува во драмски театри  "Homeland"- Mother, 1998, N.M.I.T, " The Large Breast or The Upside Down Bell"-Woman, 1998  N.M.I.T, Pomegranate Theatre (Fringe Festival) 2001, "The Medusa Stare"-Medusa , "Unprotected Zone"-Actor, 2004, VCA, Postgraduate Short Work (school of Dance). Оваа година ја очекуваат неколку професионални проекти од кои еден е во соработка со Ла Мама Театарот за претставата"Sarajevo Suite".Нејзиното огромно искуство како професионален актер, денес го користи и спроведува  за  афирмирање на  македонскиот јазик во Австралија преку  сопственото  училиште за сценски уметности, "Божилак'.Училиштето за драмски уметности досега веќе  ги има припремено прекрасните детски претстави "Божикна желба" (2007)- "Пинокио" (2008) за која доби признание од Викториското училиште за јазици,  "Црвенкапа" (2009) "Волшебникот од Оз" (2010/2011).Овие претстави се многу барани и се прикажуваат како дел од програмите во сите училишта каде се предава Македонски јазик.Дона  како драмски уметник, наставник по македонски јазик и драма, длабоко верува дека драмата , јазикот и уметноста можат да опстојуваат на австралиско тло.Таа вели: "Да, драмата изведувана на Македонски јазик  е присутна и може да зазема посебно место и овде во Австралија. Пример за тоа се многубројните  драмски претстави, театарски претстави за деца, кои се изведуваат во текот на целата година низ цела Австралија. Јазикот е наша главна преокупација и обрнуваме посебно внимание да драмите се изведуваат на Македонски. На тој начин сакаме да се зачува јазикот во драмата на кој и ќе се подучуваат нашите идни генерации. Преку уметноста (музика, песна,театарски претстави), тоа најлесно и најефективно се постигнува. Затоа мислам дека треба поинаку да се разбере театарската дејност, посебно во Австралија.Треба да се признае дека е дел од животот на луѓето, да се даде кредит за се што се прави и ќе се прави во иднина кое без помош на нашата Македонска заедница би било неостварливо. Замислете да ја нема една Дона Д. Кантаровски или Мише Автаровски? Или воопшто да нема луѓе кои буквално придонесуваат да и овде во Австралија опстои театарот и можност за поставување на театарски претстави кои нашиот народ едвај чека да ги види. Јас лично не можам да замислам да ја снема театарската уметност. Затоа треба да се разбуди свеста кај луѓето и се што е македонско да го цениме и чуваме."  За тоа што и колку и значи училиштето Божилак и кои се нивни идни планови, Дона вели;"Божилак е моето новороденче. Како професионален актер и како што напоменавте, мојата дејност е наставник по драма и Македонски јазик, моја должност е да ја пренесам сета онаа вештина и убавина на драмската дејност, а водено да го засакаат и научат убавиот македонски збор. Оваа ни е четврта година како припремаме нови претстави за деца и младинци, која на моја радост е претставата Волшебникот од ОЗ која е дел од програмата при  Викториското училиште за јазици со што божилак ќе се претстави во сите училишни центри каде се предава македонскиот јазик. Сите ученици ќе имаат можност да ја видат претставата на Македонски јазик. За нив тоа е се уште ново и чудно, а за нас тоа е голема награда. После секоја претстава се чувствуваме дека сме направиле многу за нашите деца. Верувајте со каква радост децата ги следат овие претстави. Многу е емотивно.И како што знаеме да речеме: Иднината е во рацете на нашите деца. Планот на МУСУ Божилак е токму тој, да им ја пренесеме убавината на театарската уметност, убавината на македонскиот јазик. Да го сакаат, негуваат и да го пренесуваат на наредните генерации. Да има кој да го наследи."На училиштето 'Божилак' му посакуваме многу успеси во иднина и нека и понатаму бидат во улога на важни промотори на македонскиот јазик како и  расадник на нови талентирани драмски уметници.Јазикот е нешто свето, наше духовно наследство и  еден патоказ преку кој се рефлектира нашата македонска култура. Да го сочуваме.
©Makfax.com.mk Доколку преземете содржина од оваа страница, во целост сте се согласиле со нејзините Услови за користење.

Четири нови книги од култниот автор Милан Кундера во издание на "Арс Ламина"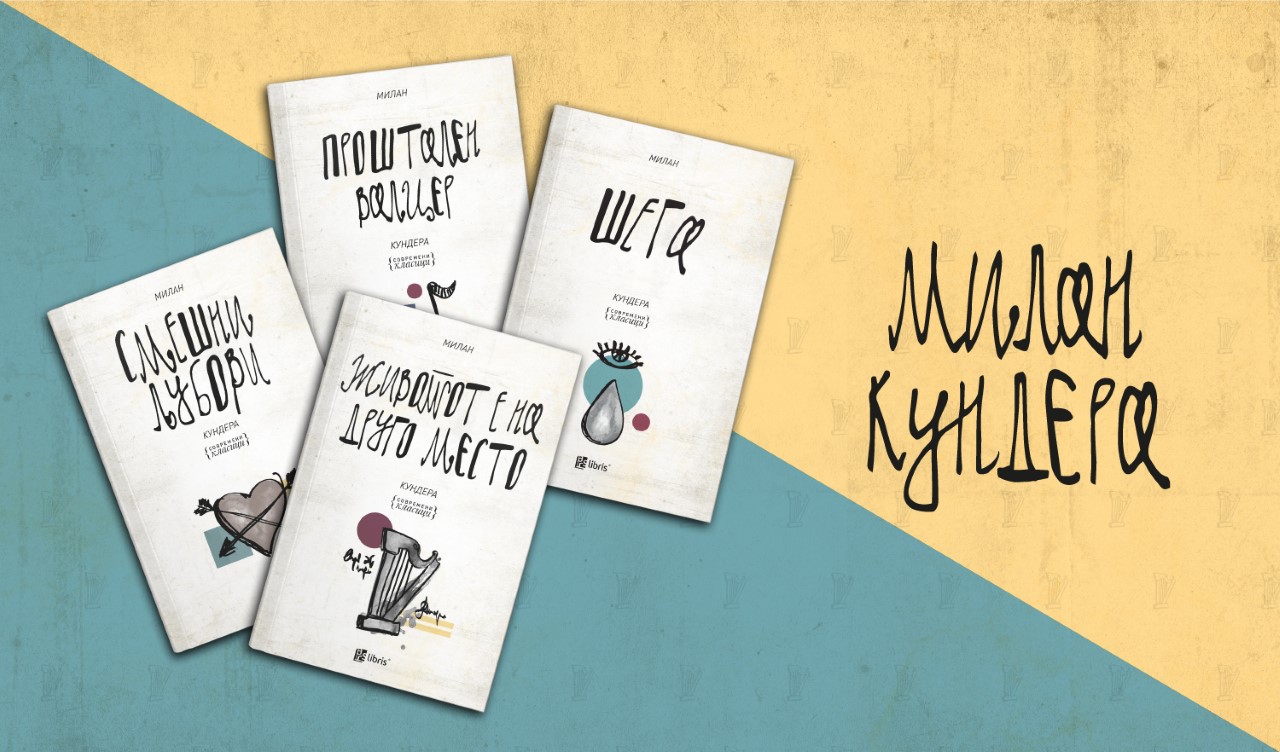 Книгите на Милан Кундера говорат за луѓето, за нивните мисли, чувства и намери, а неодамна на македонски јазик излегоа четири негови дела "Шега", "Животот е на друго место", "Проштален валцер" и "Смешни љубови". Како Чех кој, пак, според пасошот не е со таа националност, веќе со децении наназад живее во Франција. Чехословачка во 1978 година му го има одземено државјанството и на тој начин го има "протерано" еден од своите најпознати писатели во егзил. Живее повлечено и никогаш не сонувал за враќање во татковината. Чесите долго време мораа да чекаат на неговото враќање, и тоа книжевно, па дури во деведесеттите години, неговите подоцнежни романи се преведени и на чешки јазик. "Шега", "Животот е на друго место", "Проштален валцер" и "Смешни љубови" се издадени од "Арс Либрис", дел од "Арс Ламина – публикации" и може да се најдат во сите книжарници "Литература.мк" или да се нарачаат онлајн на www.literatura.mk.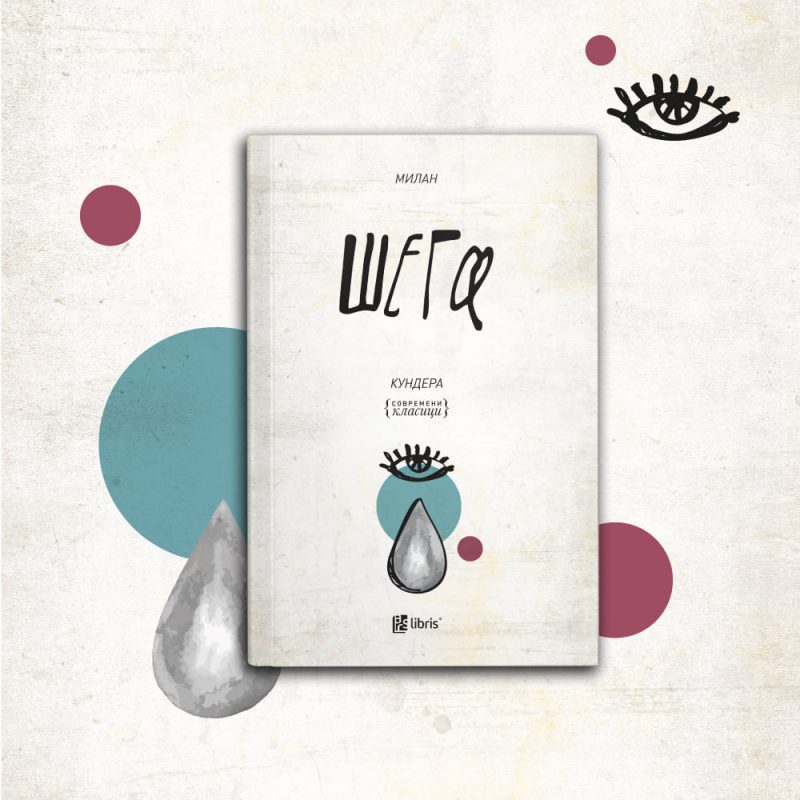 "Шега"
"Шега" е првиот роман на Милан Кундера, напишан на чешки јазик и објавен во 1967 година. Дејството се протега од крајот на Втората светска војна до настаните пред Прашката пролет кон крајот на шеесеттите години од XX век во тогашна Чехословачка. Роман за нарушената љубов и одмаздата, за разочарувањата од некогашните идеали и, како резултат на тоа, неретко гротескната верба во постигнување на мали, лични победи, за нераскинливата заемна проникливост на шегата со нејзината неминовна повеќезначност – и неретко опачина… "Шега" се вбројува во стоте книги на векот според "Монд".
"Животот е на друго место"
Романот "Животот е на друго место" е напишан и издаден оригинално на чешки јазик во 1969 година, а во 1973, непосредно по неговото објавување на француски јазик, ја добива наградата "Медичи" (Prix Médicis Etranger).
"Со Дон Кихот и со Госпоѓа Бовари, Животот е на друго место е можеби најстрогото дело што некогаш било напишано против поезијата. Поезијата како привилегирана територија на потврдата, на занесот и на 'автентичноста'. Поезијата како последното прибежиште на Бога…", се вели во поговорот од Франсоа Рикар.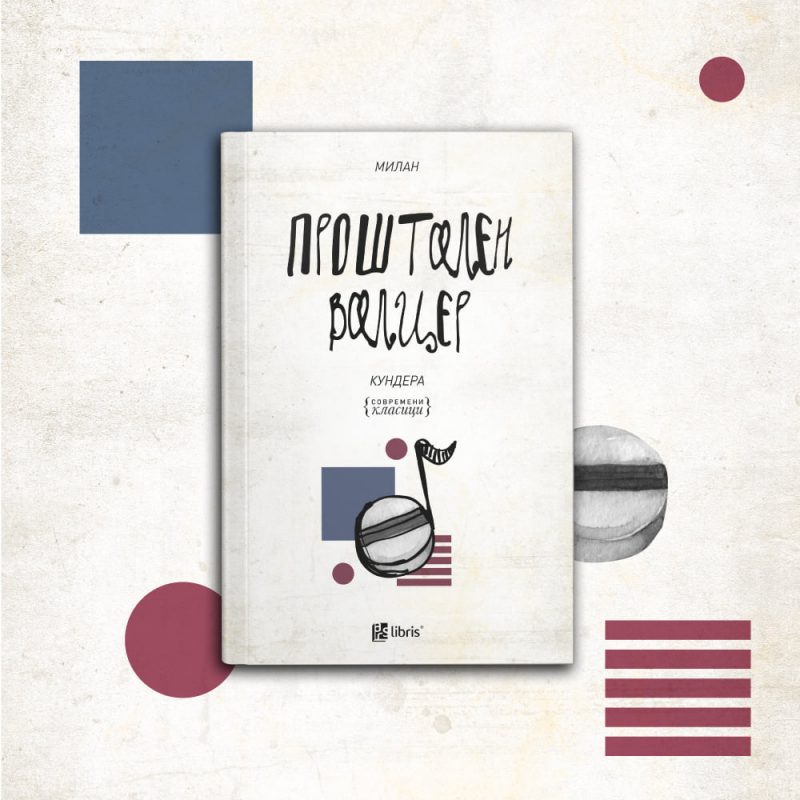 "Проштален валцер"
Во едно бањско лекувалиште со застарен изглед, осум личности се фаќаат на еден валцер што се забрзува: една симпатична медицинска сестра, еден гинеколог фантазер, еден богат Американец (понекогаш светец понекогаш Дон Жуан), еден познат трубач, еден стар осуденик, жртва на чистки, кој е на прагот да ја напушти својата земја… Овој роман е еден "сон на летната ноќ", еден "црн водвиљ".
Најтешките прашања во оваа книга се поставени со таква леснотија поради која разбираме дека модерниот свет нè лишил од правото на трагичното.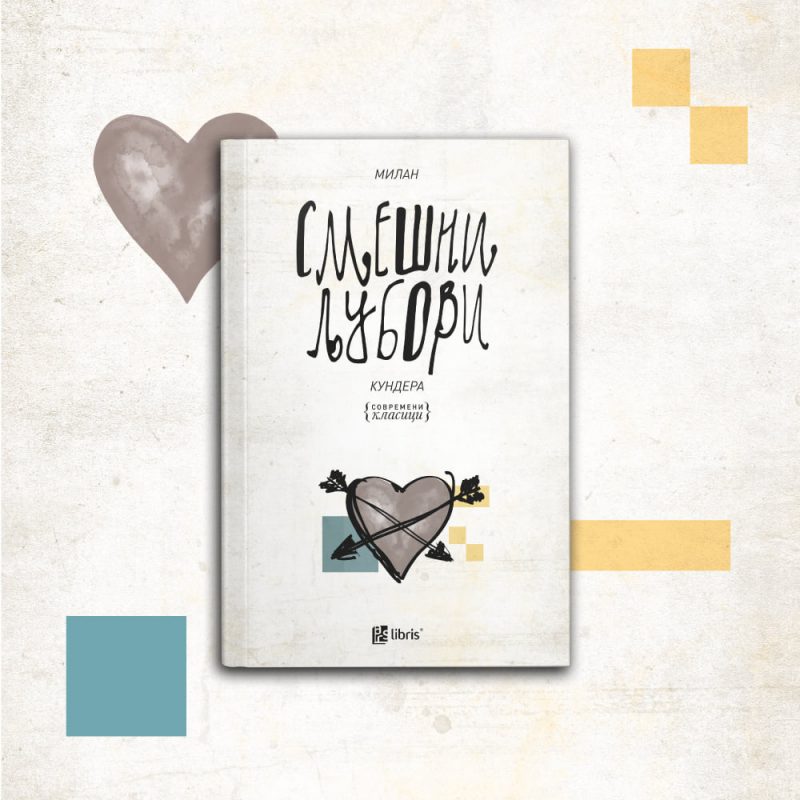 "Смешни љубови"
"Смешни љубови" е збирка раскази напишани во периодот од 1960 до 1968 година, кога е и објавена, но набргу потоа, по руската инвазија на Чехословачка истата година, е забранета. Главна тема на расказите, како што луцидно навестува и насловот, е љубовта, при што акцентот само навидум е ставен на нејзиниот физички аспект, додека под површината на односите се наѕираат смешните недоразбирања и комичните ситуации во кои се вплеткуваат протагонистите – неретко во мрежата што самите ја сплетуваат за другиот, за партнерот во играта…