Фетел: Ферари имаа бесмислена стратегија во Силверстоун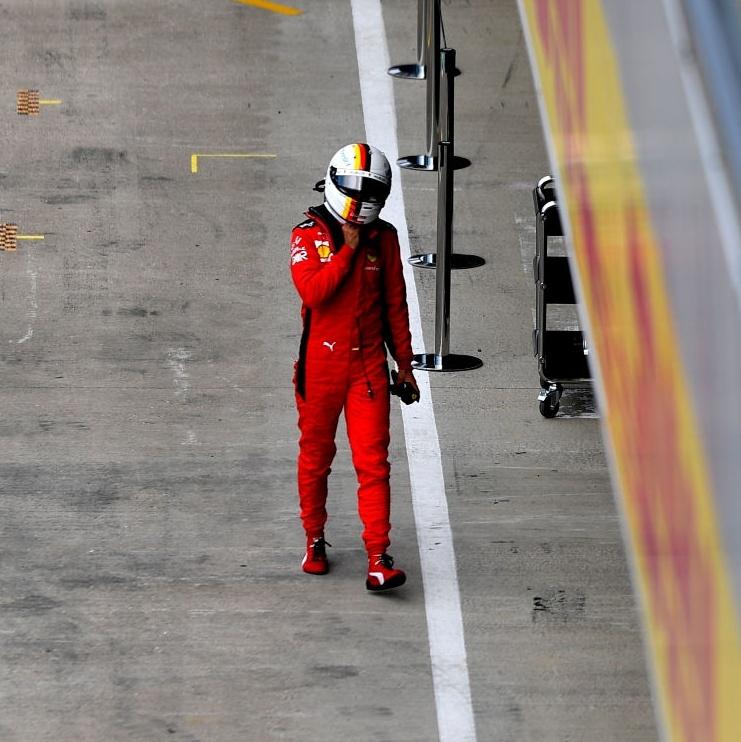 Себастијан Фетел прво преку радио им порача на водачите на Ферари дека згрешиле со тактиката, а по трката на која заврши на 12. место вели дека стратегијата едноставно била "бесмислена".
Фетел падна на последното место по првата кривина на трката, но потоа имаше малку прогрес, пред поради тактиката да заглави со болиди пред него, а неговиот колега Шарл Леклер со само едно влегување во боксот едвај го грабна четвртото место.
"Зборувавме утрото дека нема смисла да се влегува во боксот двапати бидејќи ќе заглавиш зад болиди, како што се случи во трката. Исто така одевме со 'тврда' варијанта на гуми и тоа исто така немаше смисла. Зошто би ставиле 'тврди' гуми за 10 круга и потоа 'средни' за уште 20 круга? На крајот гумите беа отидени.  Искрено, брзината беше иста за двете трки во Силверстоун и немаше подобрување. Чувството во болидот беше малку подобро, но перформансите беа исти. Брзината исто така", вели Фетел.
Vettel: "It didn't make any sense. Why would you put the hard for 10 laps and then put the medium for 20 laps? I was running out of tyres towards the end, so we spoke about exactly that."

Do you feel your car is different to Charles car?

"I don't know."#Vettel #Seb5 pic.twitter.com/bdhE9InHZx

— Sebastian Vettel Italia (@sebforever587) August 9, 2020
©Makfax.com.mk Доколку преземете содржина од оваа страница, во целост сте се согласиле со нејзините Услови за користење.

Азаренка смрзна на +8 степени во Париз, па избега во соблекувална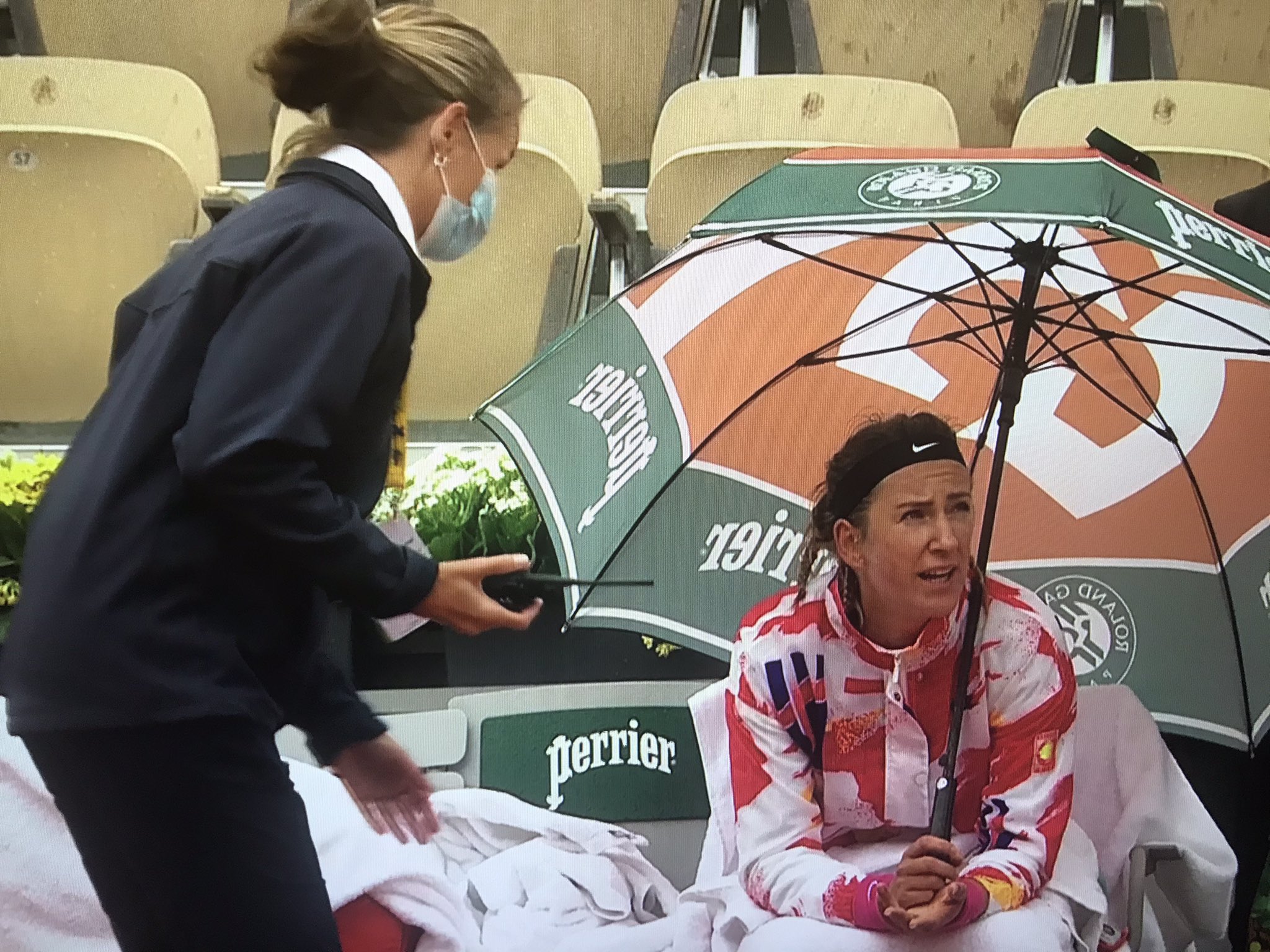 Уште на стартот на грен слем турнирот во Париз – Ролан Гарос организаторите се соочуваат со проблеми. Овојпат тоа е ладното време во овој период од годината во француската престолнина.
Денеска во центарот на вниманието беше Викторија Азаренка кој направи инцидент затоа што не сакаше да го игра мечот против Црногорката Данка Ковиниќ токму поради студот.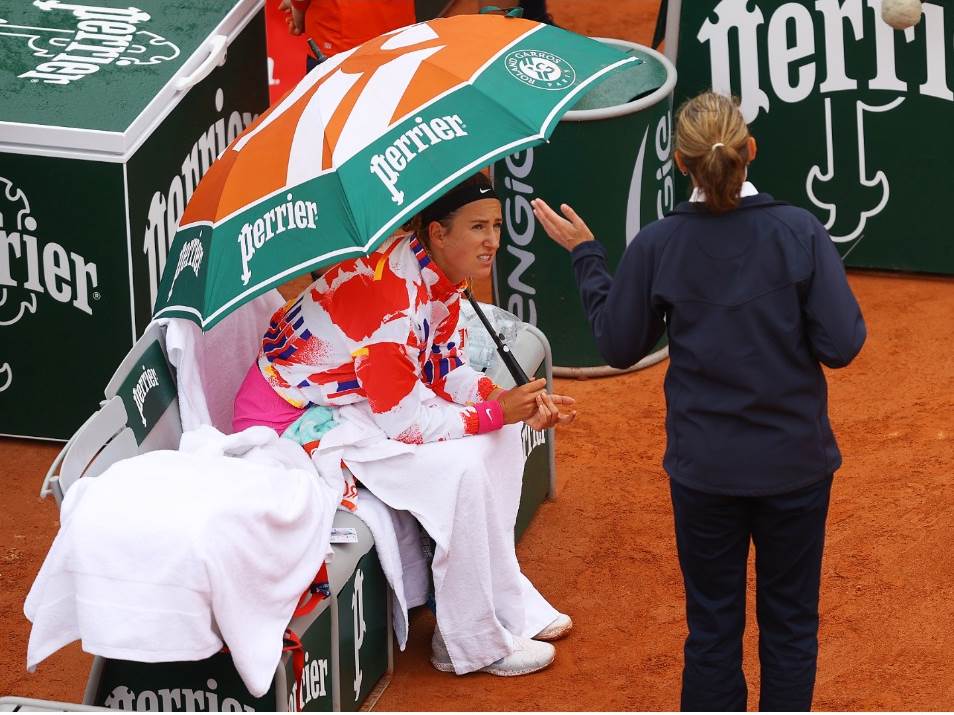 Фотографиите од почетокот на нивниот меч изгледаа како да се на скијање, а не на тенис. Со дуксери и јакни пред почетокот на мечот, одиграа 3 гема, па Азаренка се повлече во соблекувалната.
"Ова станува смешно. Не сакам да седам овде, не сакам да чекам ниту минута, се смрзнав. Овде е 8 степени, а јас живеам на Флорида" му рече Азаренка на организаторот на турнирот.
Мечот беше прекинат, но поради авторитетот на Азаренка подоцна сепак двете тенисерки го одиграа мечот кој и припадна на белоруската тенисерка со 2-0 (6-1 и 6-2).
Azarenka: "This is getting a little a bit ridiculous.. I'm not sitting here bcs I'm getting frozen.. I'm not waiting here a couple mins bcs it's cold, 8 degrees. I live in Florida. I'm used to hot weather (😂)" Kovinic also doesn't want to wait on court. They left now pic.twitter.com/sbKrJguuuI

— Gökalp Taşkesen (@gokotaskes) September 27, 2020
Azarenka: "You guys are joking right?"

Meanwhile Kovinic looks like she's ready for an Arctic expedition pic.twitter.com/Y4MDGbBXQu

— Henry Breadstick (@henrybreadstick) September 27, 2020