Јужна Африка бара преигрување на мечот со Гана поради скандалозниот пенал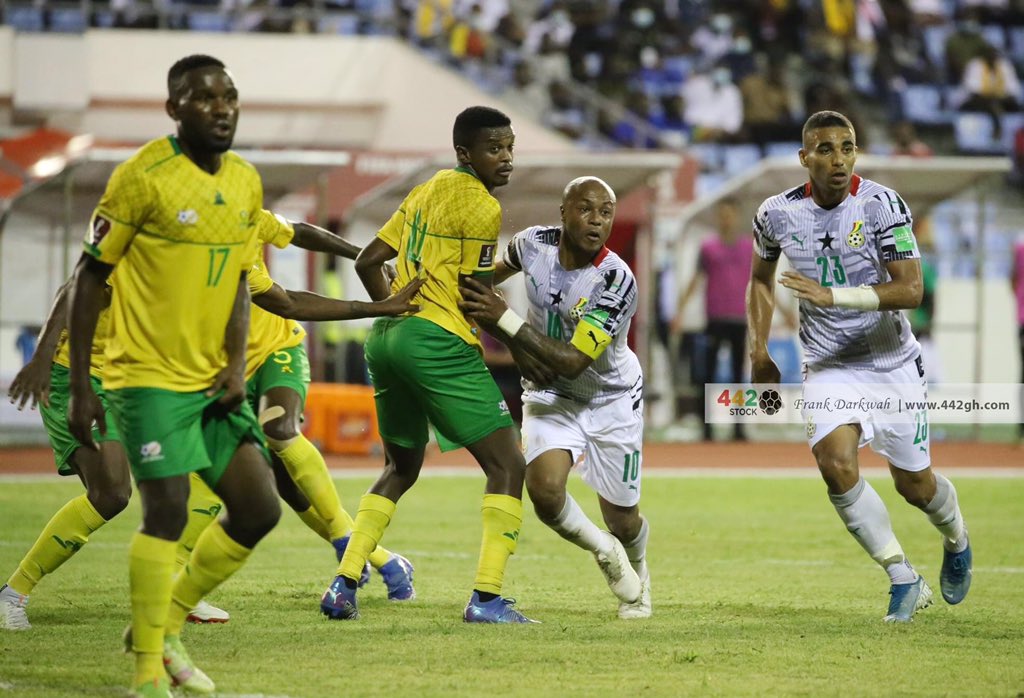 Јужна Африка вчера загуби од Гана во меч од квалификациите за Светското првенство во Катар со еден контроверзен пенал и националната федерација бара преигрување на мечот поради скандалот.
Даниел Амарти, фудбалерот на Лестер, падна театрално по стартот на Рушин де Реук во првото полувреме и судијата Ндиаје Магет неочекувано покажа на белата точка, а Андре Ају беше сигурен за да ја пласира Гана во следната фаза на африканските квалификации.
Ghana make it to the World Cup play-offs thanks to this penalty decision and a 1-0 win over South Africa.

Wow. Just wow. 🤯#BlackStars #GHARSA #WCQ2022pic.twitter.com/Oxlda3kwhu

— Sanny Rudravajhala (@SannyR1985) November 14, 2021
"Судиите го решија мечот и тоа не смее да се дозволи. Ќе пишеме писмо до Африканската конфедерација (ЦАФ) и до ФИФА за да ни ги објаснат ваквите одлуки. Ќе одиме со формална жалба и бараме преигрување на мечот. Не се работи само за овој пенал, туку за многу сомнителни одлуки на судиите", вели претседателот на Јужноафриканската фудбалска федерација (САДА), Тебого Мотланте.
Ако се случи преигрување, тоа нема да биде преседан – токму Јужна Африка мораше да го преигра мечот со Сенегал во квалификациите за СП во 2018 поради судиска грешка по што судијата Џозеф Лемпти доби доживотна суспензија. Причината беше тоа што Калиду Кулибали играше со коленото, а судијата досуди пенал. Првиот меч Јужна Африка го доби со 2:1, вториот го загуби со 0:2 и Сенегал се квалификува за мундијалот.
"ФИФА ни нареди да играме повторно со Сенегал и за правдата да биде задоволена, треба да добиеме нов меч против Гана", објаснува Мотланте.
©Makfax.com.mk Доколку преземете содржина од оваа страница, во целост сте се согласиле со нејзините Услови за користење.

Хјустон влегоа во победничка серија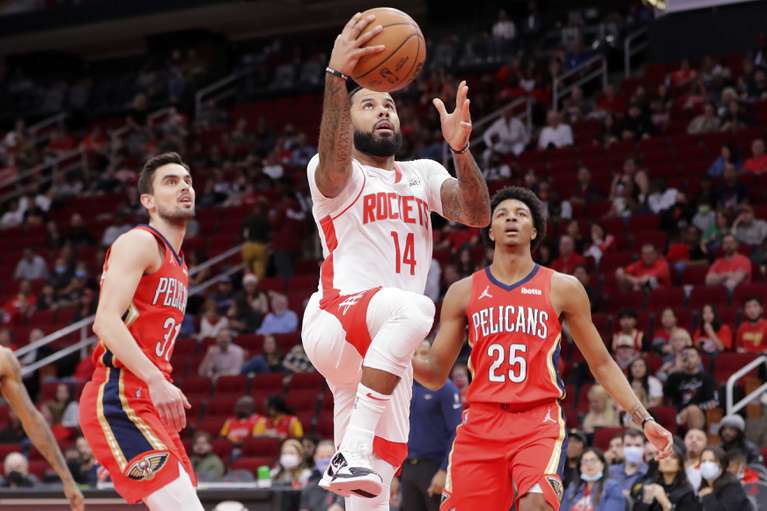 Кошаркарите на Хјустон ја продолжија серијата победи. Петата победа во низа, по серијата од 15 порази, Хјустон ја забележа во дуелот со Њу Орлеанс 118:108. Хјустон славеа победа и покрај брилијантната партија на Брендон Инграм кој постигна 40 поени.
Хјустон со тимска игра ги победија Пеликаните. Петмина кошаркари постигнаа двоцифрен број на поени. Најефикасни со по 23 поени беа Брис Вуд и Ерик Гордон.
На спротивната страна покрај Инграм одличен натпревар одигра Јонас Валанчунас. Литванецот забележа дабл-дабл од 17 поени и 10 скокови.

Торонто забележаа победа на Вашингтон 102:90. Паскал Сијакам го предводеше тимот со 31 поен. Кај Вашингтон се истакна Кентавијус Калдвел-Поуп со 26 поени, тој промаши само еден шут од игра.
Шарлот победија во Атланта 130:127. Атланта играше без Богдановиќ, Оконгву, Редиш и Хантер, додека кај Шарлот отсуствуваа Бол, Пламли, Тозир и Мекденијелс.
Мајлс Бриџис постигна 32, а Кели Убре 28 поени за Шарлот. Кај Атланта се истакнаа Џон Колинс (31 поен, 12 скока), Кевин Хуртер (28 поени) и Тре Јанг (25 поени, 15 асистенции).