Лејкерси ја добија класиката во Бостон, ниту Дончиќ не го спаси Далас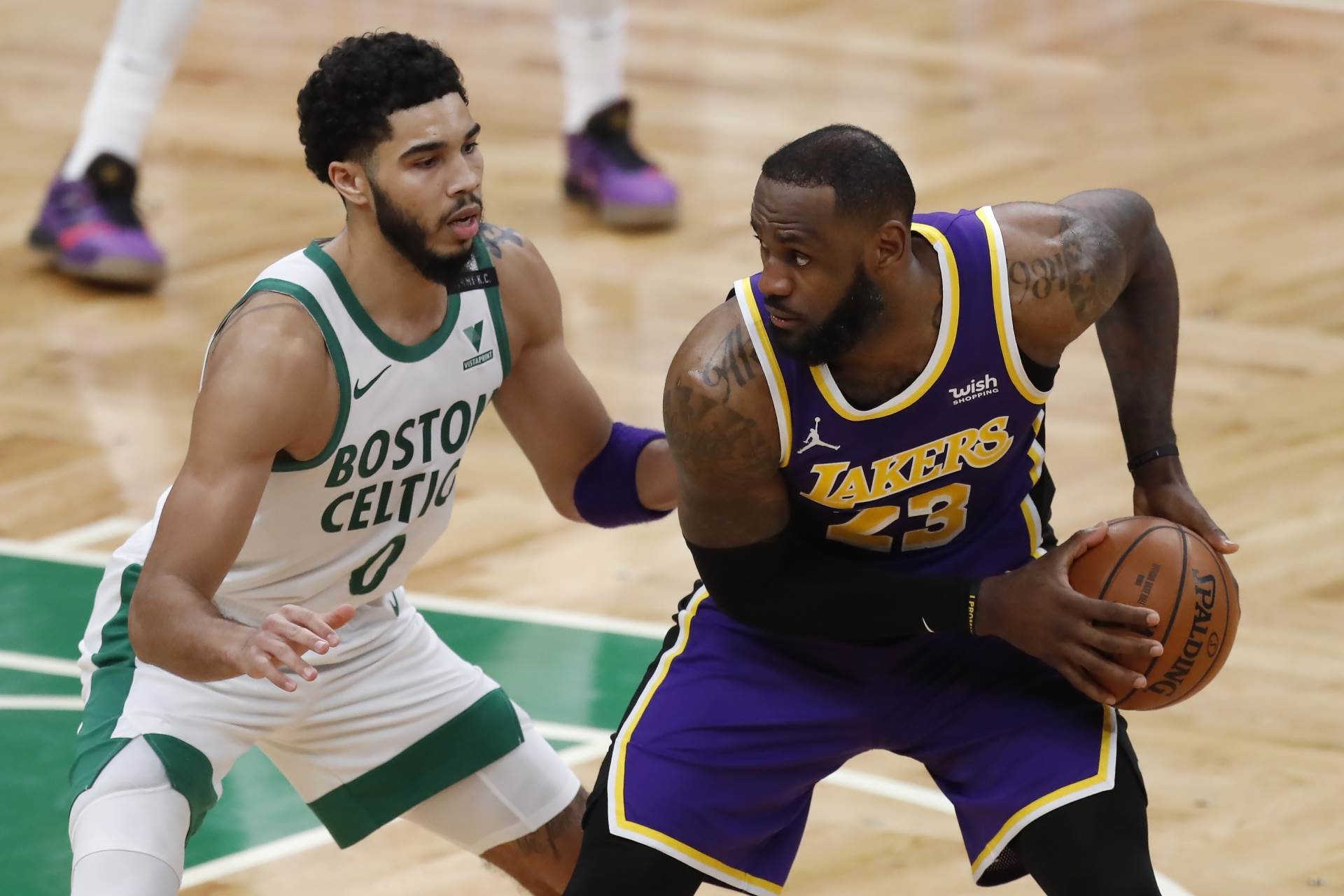 Во најсилната кошаркарска светска лига ноќеска се одиграа 8 натпревари.
ЛА Лејкерс како гостин славеше победа на за нив секогаш незгодниот терен во Бостон благодарејќи на Ентони Дејвис кој се врати по кратката пауза поради повреда. "Езерџиите" славеа триумф со 96-95, а Дејвис постигна 27 поени и имаше 14 скока. Покрај него, 21 поен постигна Леброн Џејмс, а кај Бостон Џејсон Татум броеше до 30. Веднаш зад него беше клупскиот колега Џејлен Браун со 28 поени.
Демијан Лилард направи шоу во Чикаго откако "биковите" ги спакува со 2 тројки за помалку од 9 секинди и на Треилблејзрси им донесе победа од 123-122 иако неговиот тим на 11.5 секунди до крајот имаше -5.
Лилард мечот го заврши со 44 поени, додека Енес Кантер додаде 22 поени со 11 скока.
Кај Чикаго најефикасен беше Лари Мерканен со 31 поен.
Далас се наоѓа во црна серија. Маверикси синоќа го доживеаја петтиот пораз во низа и паднаа на 13-то место на Западот. Овојпат подобри од нив беа Феникс Санс со 111-105.
Крис Пол беше најдобар кај "сонцата" со 29 поени и 12 асистенции, а и Деандре Ејтон придонесе со дабл-дабл ефект, 18 поени и 17 скока.
Кај "телињата" Лука Дончиќ постигна 29 поени, а Тим Хардавеј Јуниор 19.
"Terrible. There's really not much to say… Right now it's looking like we don't care, honestly, if we win games or not."

Luka Doncic discusses the Mavericks' struggles after four consecutive losses. #MFFL pic.twitter.com/Q0GviygQAu

— FOX Sports Southwest (@FOXSportsSW) January 30, 2021
Ова се сите ноќешни резултати:
Шарлот – Милвоки 126-114
Чикаго – Портланд 122-123
Мајами – Сакраменто 105-104
Њу Орлеанс – Хјустон 112-126
Бостон – ЛА Лејкерс 95-96
Сан Антонио – Мемфис 112-129
Далас – Феникс 105-111
Голден – Стејт – Детроит 119-81
©Makfax.com.mk Доколку преземете содржина од оваа страница, во целост сте се согласиле со нејзините Услови за користење.

Звезда со десет играчи го намачи Милан, евро-бламажа на Лестер и Баер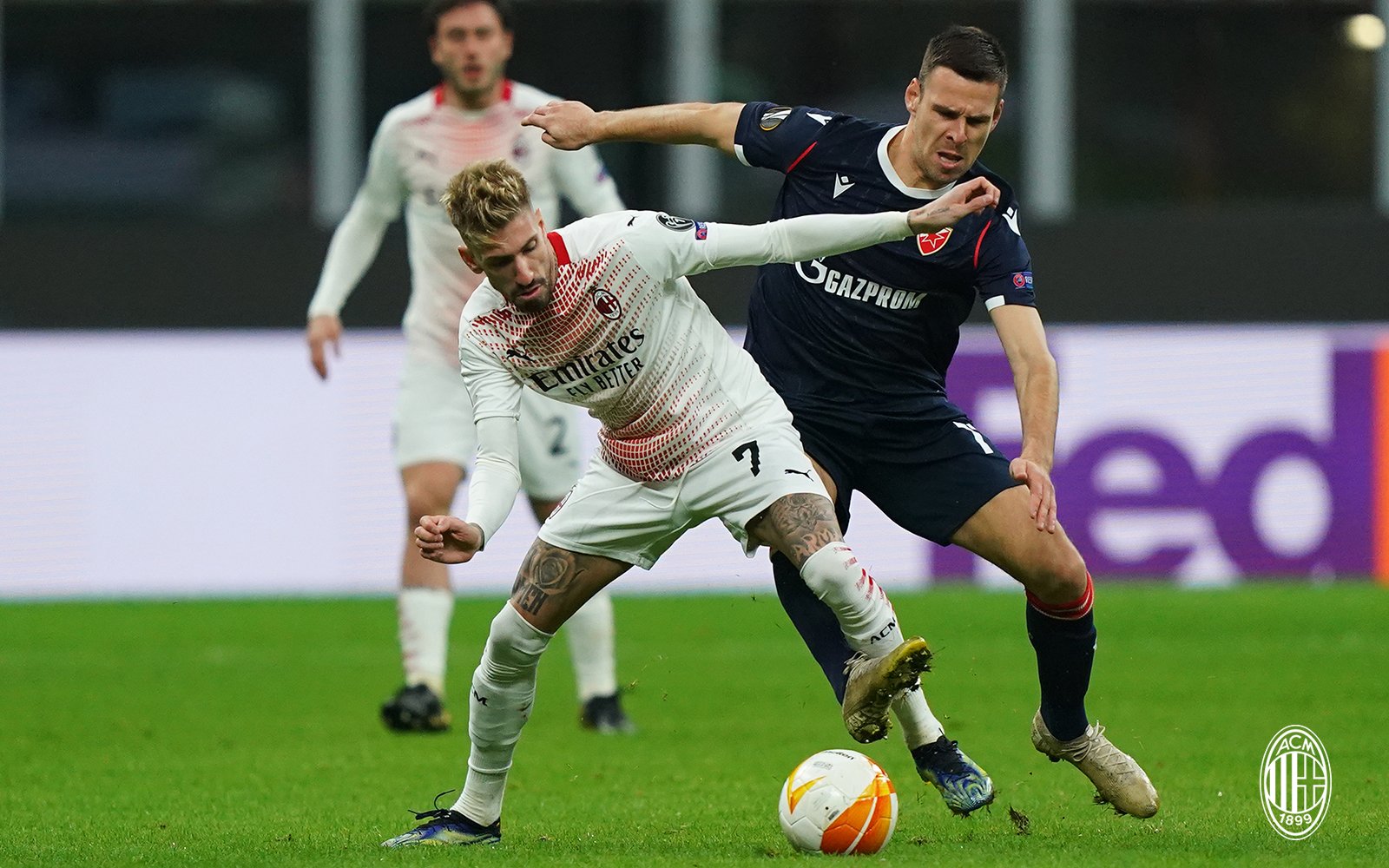 Црвена звезда успеа да го натера Милан да се "тресе" на "Сан Сиро" до последните минути, откако и со 10 играчи ги заддржаа на 1:1 и не одат во осминафиналето на Лига Европа само бидејќи Милан даде повеќе голови на првиот нерешен меч во Белград (2:2).
Динамо Загреб пак, вторпат го совлада Краснодар, овојпат со 1:0 на "Максимир" за да покажат дека се најсериозниот клуб од поранешна Југославија во евро натпреварувањата. "Големите" Лестер и Баер Леверкузен пак, се простија од натпреварувањата со домашни порази од помали противници – Баер пак загуби од швајцарскиот Јанг бојс (0:1), додека Лестер доживеа домашна катастрофа против Славија Прага и пораз од 0:2.
Милан во Белград имаа водство до последните моменти од мечот, но овојпат не се повтори драмата. Френк Кеси уште во деветтата минута ги донесе "росонерите" во водство со гол од пенал, пред Бен во 24. минута од мечот со убав удар да го измами Џиџи Донарума.
Во второто полувреме гостите имаа неколку убави шанси, како таа на Марко Гобељиќ, кога утна празен гол, за во 70. минута да останат со играч помалку по црвениот картон за истиот фудбалер.
ЛИГА ЕВРОПА, 1/16 ФИНАЛЕ, 2.МЕЧ
Милан – Црвена звезда 1:1, прв натпревар 2:2, вкупно 3:3, Милан одат понатаму поради гол во гости
Манчестер јунајтед – Реал Сосиедад 0:0, прв натпревар 4:0, вкупно 4:0
Динамо Загреб – Краснодар 1:0, прв натпревар 3:2, вкупно 4:2
Рома – Брага 3:1, прв натпревар 2:0, вкупно 5:1
Баер Леверкузен – Јанг бојс 0:1, прв натпревар 3:4, вкупно 3:6
Клуб Бриж – Динамо Киев 0:1, прв натпревар 1:1, вкупно 1:2
Лестер – Славија Прага 0:2, прв натпревар 0:0, вкупно 0:2
ПСВ Ајндховен – Олимпијакос 2:1, прв натпревар 2:4, вкупно 4:5
МИЛАН – ЦРВЕНА ЗВЕЗДА
ДИНАМО ЗАГРЕБ – КРАСНОДАР
МАНЧЕСТЕР ЈУНАЈТЕД – РЕАЛ СОСИЕДАД
ЛЕСТЕР – СЛАВИЈА ПРАГА
ПСВ АЈНДХОВЕН – ОЛИМПИЈАКОС