Мекгрегор "јадеше" брутален нокаут во втората рунда!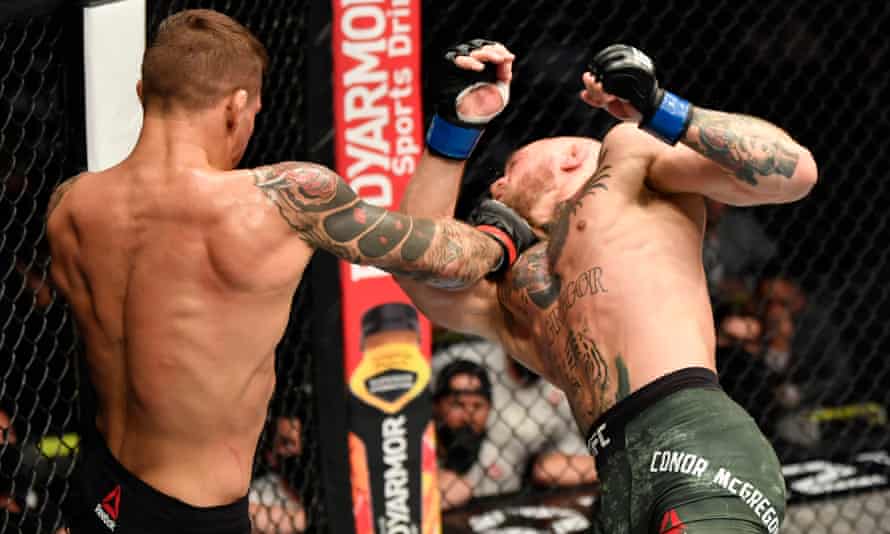 Дастин Поаире го шокираше Конор Мекгрегор со нокаут во втората рунда на УФЦ 257, ставајќи брутален крај на новото враќање на ирската суперѕвезда во октагонот  во Абу Даби.
Во првиот меч по една година, Мекгрегор се надеваше дека со победа ќе стане главен кандидат за УФЦ појасот во лесна категорија во можен римеч со стариот ривал Хабиб Нурмагомедов, но работите не тргнаа како треба, откако Поаире го "демонтираше" со напад во втората рунда, прво "уништувајќи" го со силен удар со левицата, пред со бараж удари да го заврши дуелот.
Ова беше вистинска одмазда за Поаире, по поразот во првиот меч во првата рунда во 2014 година. Во првата рунда, двајцата фајтери беа многу внимателни и ја држеа дистанцата. Поаире обезбеди брзо соборување, но Мекгрегор се врати бргу на нозе. Ирецот на отворено покажа дека е одличен боксер, погодувајќи го противникот со неколку чисти удари, но во втората рунда, балансот на силите беше поинаков, пред бруталниот крај на мечот.
Поразот дефинитивно значи дека Мекгрегор може да се прости со потенцијалниот римеч со Хабиб, кој изјавуваше дека е потребно нешто спектакуларно да го врати во УФЦ. Од друга страна, Поаире сега е кандидат за појасот кој уште е кај Хабиб, и следен противник може да му е Мајкл Чендлер, кој имаше спектакуларен нокаут над Ден Хукер во првата рунда во саботата навечер.
Full sequence of Dustin Poirier's knockout of Connor McGregor #UFC257 pic.twitter.com/E3GXoSPFxc

— George Balekji (@GeorgeBalekji) January 24, 2021
©Makfax.com.mk Доколку преземете содржина од оваа страница, во целост сте се согласиле со нејзините Услови за користење.

Како идејата на Венгер за офсајди може да го смени фудбалот засекогаш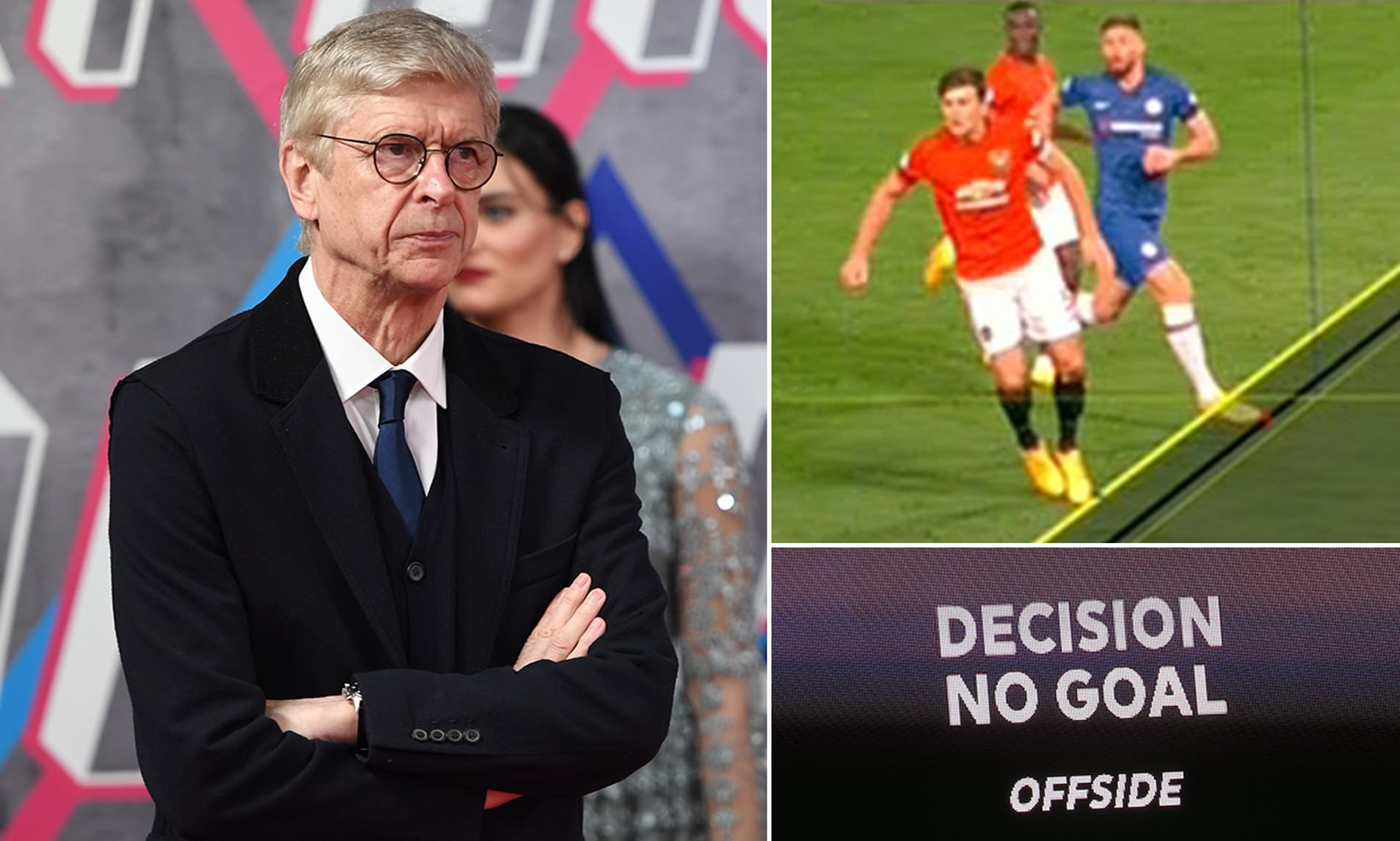 Револуционерната идеја на поранешниот тренер на Арсенал, Арсен Венгер за менување на правилата за офсајд е презентирана пред ФИФА, и тие се подготвени да ја тестираат, во потег кој може да донесе огромна трансформација на модерниот фудбал.
Венгер, откако ги одби сите понуди да стане тренер или спортски директор во некој голем клуб, почна да работи како шеф за глобален развој на фудбалот на ФИФА и подолго време лобира за промена на офсајд правилата.
Што е идејата на Французинот? Многу едноставно – тој би сакал да нема офсајд додека напаѓачот со било кој дел од телото кој може да го искористи да постигне гол е израмнет со претпоследниот противник.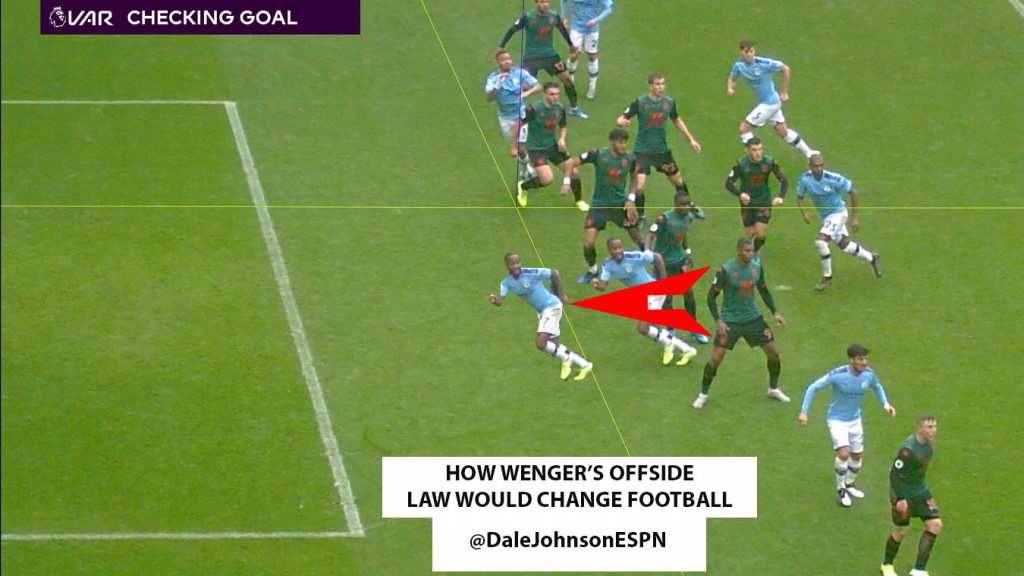 Според "Тајмс", правилото ќе биде тестирано во засега неименувана кинеска лига со можност да се применува глобално во блиска иднина. Како би изгледало тоа? Примерот на Рахим Стерлинг на следната фотографија покажува дека тој не би бил во офсајд, бидејќи неговата петица е израмнета со Џон Мекгин. Според сегашните правила, ова дефинитивно би било офсајд
Претседателот на ФИФА, Џани Инфантино е отпимист.
"Кога се работи за офсајдот, со менување на играта, со брзината на играта и со воведување на ВАР, јасно е кога е офсајд или не. Без ВАР, судиите сами го одлучуваа тоа. Со новото правило би виделе малку повеќе напаѓачки фудбал. Со предлогот на Венгер, напаѓачите ќе имаат повеќе простор и ќе се фаворизира напаѓачки фудбал. Прво мора да се тестира и да се види влијанието на играта. Ако е позитивно, тогаш зошто да не?", вели Инфантино.