Солзите на Ѓоковиќ го обиколија светот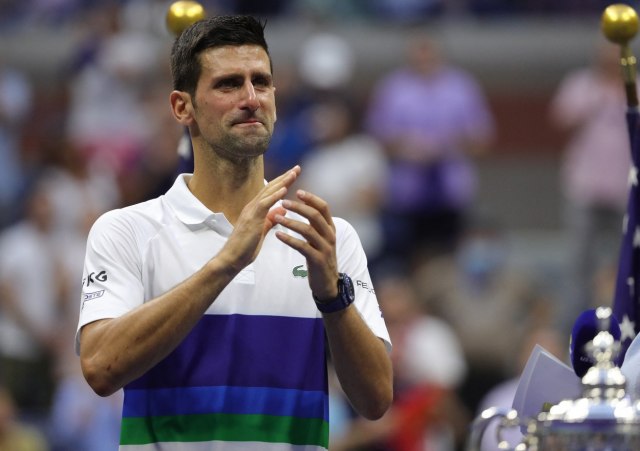 Новак Ѓоковиќ не успеа да го комплетира календарскиот гренд слем. Финалето на Ју-ес опен му припадна на подобриот тенисер, Данил Медведев, кој во третото гренд слем финале успеа да го освои првиот трофеј.
Ѓоковиќ во солзи го заврши мечот, емоциите го преплавија на доделувањето на трофеите, а во солзи ја напуштил прес-конференцијата за српските медиуми одржана по мечот.
"Чувствувам олеснување. Притисокот и очекувањата беа огромни пред и за време на овој турнир. Се трудев да останам во моментот, да се концентрирам на наредниот чекор, сепак целиот тој процес е исцрпувачки. Чувствувам тага и разочарување, испуштив голема шанса. Не е лесно да се поднесе ваков пораз. Од друга страна, енергија, љубовта и поддршката што ја добив од публиката е нешто што засекогаш ќе го паметам. Навистина ми го наполнија срцето со емоции. Заплакав пред последниот гем бидејќи емоцијата беше единствена. Никогаш овде во Њујорк не сум доживеал нешто такво. Ми се собра сѐ она што го доживував овде во претходните години, во големите мечеви. Чувствувам дека не заслужив третман каков што често добивав. Крајот не е совршен, но морам да бидам задоволен поради сѐ што направив. Успешна година е ова, три гренд слем титули и едно финале. Секако дека поразот ме боли, човек сум, имам емоции, но секогаш се потсетувам себеси колкава среќа има во животот – Бог и ангелите ме поддржуваа во текот на годините, вечно сум им благодарен".
Ѓоковиќ порачал дека и во 35. година од животот има простор за напредок во неговата игра и дека е свесен за заканата што доаѓа од младите играчи.
"Мора да се напредува. Без тренинг, на теренот и надвор од него нема резултати. Како времето одминува, нам постарите ни е потешко да останеме на врвот и да бидеме кандидати за освојување на гренд слемови. Свесен сум за ова, но тоа не ме загрижува, тоа е природен циклус. Не чувствувам дека сум стар, дека сум истрошен. Секако, животот е поинаков бидејќи сум сопруг и татко и кога ќе се погледне целата слика, имам други приоритети. Би сакал повеќе време да поминувам со моите деца, тоа си го ветив. Отсуството ме боли. Се извинувам", по ова Ѓоковиќ се расплакал и ја напуштил прес-салата.
Powerful emotion from a goat, Novak Djokovic, on the changeover before the final game in a nearly perfect calendar Grand Slam thrill ride. Grown men cry, and Djokovic just earned even more fans. #USOpen pic.twitter.com/kIJ9MTrClG

— Dinn Mann (@mooseoutfront) September 12, 2021
©Makfax.com.mk Доколку преземете содржина од оваа страница, во целост сте се согласиле со нејзините Услови за користење.

Заврши рекордната низа на Звезда од 51 меч без пораз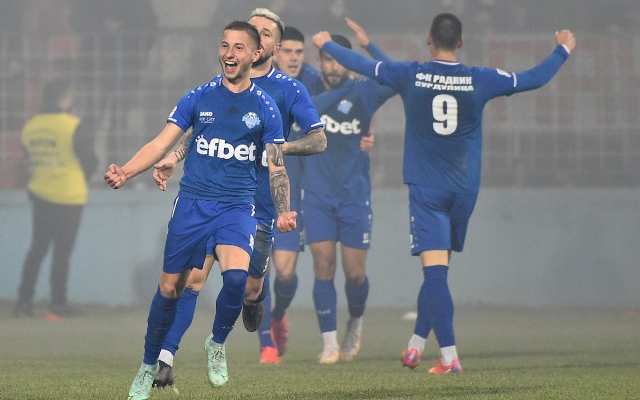 Српскиот шампион, Црвена звезда загуби со 2:1 од Радник Сурдулица, клуб кој првпат во својата историја ги совлада "црвено-белите" ставајќи крај на рекордната серија од 51 меч во српската Суперлига без пораз – од 14 јуни 2020 година.
Тимот на Дејан Станковиќ имаше серија од 51 меч без пораз, односно цела сезона 2020/21, а од тие 51 мечеви, тие победија на 46, и ремизираа во сасмо пет меча.
По поразот, Звезда останува на второто место на табелата по 13 кола, со 32 поени, пет помалку од лидерот Партизан.