Солзите на Роналдо по елиминацијата и како Недвед сакаше да им ги скрши главите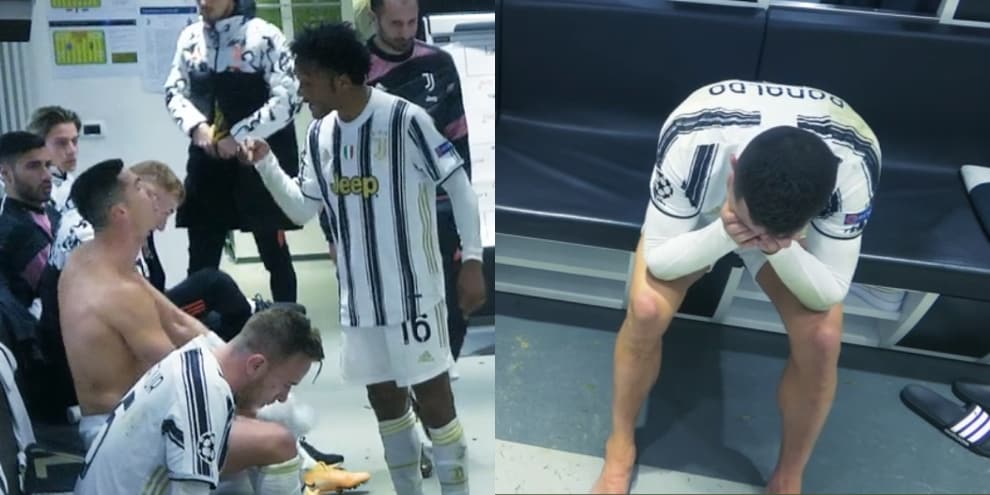 Денеска "Амазон" ја објави првата епизода од серијата "All or Nothing Juventus" во која се следи сезоната 2020/21 во вид на документарец, почнувајќи од поставувањето на Андреа Пирло како тренер на "старата дама", но и од шокантната елиминација од Порто во Лигата на шампионите, и реакциите во Италија се огромни.
Најголемо внимание предизвикува дискусијата на Кристијано Роналдо и Хуан Квадрадо во соблекувалната на полувремето од дуелот од осминафиналето на ЛШ против Порто, кога губат со 1:0, откако првиот меч го загубија со 2:1, и кога Роналдо директно им вели на соиграчите дека се "срање", по што Квадрадо го предупредува да не зборува така, бидејќи тој треба да е пример за сите.
L'échange tendu entre Cuadrado et CR7 à la mi-temps de Juventus Porto :

Cristiano Ronaldo : "On joue comme des merdes encore !"

Cuadrado : "Calme, tu dois être un exemple pour tout le monde"

CR7 : "On ne joue rien, il faut dire la vérité !" pic.twitter.com/otrFpHTyzm

— Gio CR7 (@ArobaseGiovanny) November 25, 2021
Јувентус на крајот го доби тој меч во продолженијата со 3:2, но тоа не беше доволно за пласман во четвртфиналето. Документарецот исто така ја покажува и реакцијата на Роналдо по елиминацијата, кога плаче во соблекувалната.
Cristiano Ronaldo crying after the Champions League with FC Porto. 💔pic.twitter.com/Ic4kKT72fN

— CristianoXtra (@CristianoXtra_) November 25, 2021
Еден од најинтересните моменти е кога директорот Павел Недвед порачува дека треба да им се "скршат главите" на фудбалерите по нивната "арогантна" реакција при поразот од Беневенто.
"Овие се арогантни, испаднаа од Лигата на шампионите, треба да одиме таму и да им ги скршиме главите", вели Недвед.
Фабио Паратичи, директорот кој сега замина во Торино инсистира дека фудбалерите не се единствени виновни, но Недведв вика: "Не, само тие се , тие". Во исто време претседателот на клубот Андреа Ањели и тренерот Андреа Пирло ја гледаат расправијата.
Furia #Nedved: "Ai giocatori bisognerebbe spaccargli la testa": Il documentario "All or Nothing" ha rivelato alcuni retroscena inediti sulla scorsa stagione della Juventus: dopo la sconfitta con il Benevento, il vicepresidente si è sfogato così davanti a… https://t.co/i1umx9jxSM pic.twitter.com/V3qCeUtR3h

— sportlive (@sportli26181512) November 25, 2021
©Makfax.com.mk Доколку преземете содржина од оваа страница, во целост сте се согласиле со нејзините Услови за користење.

"Марка" за Златната топка: Понижување за Европа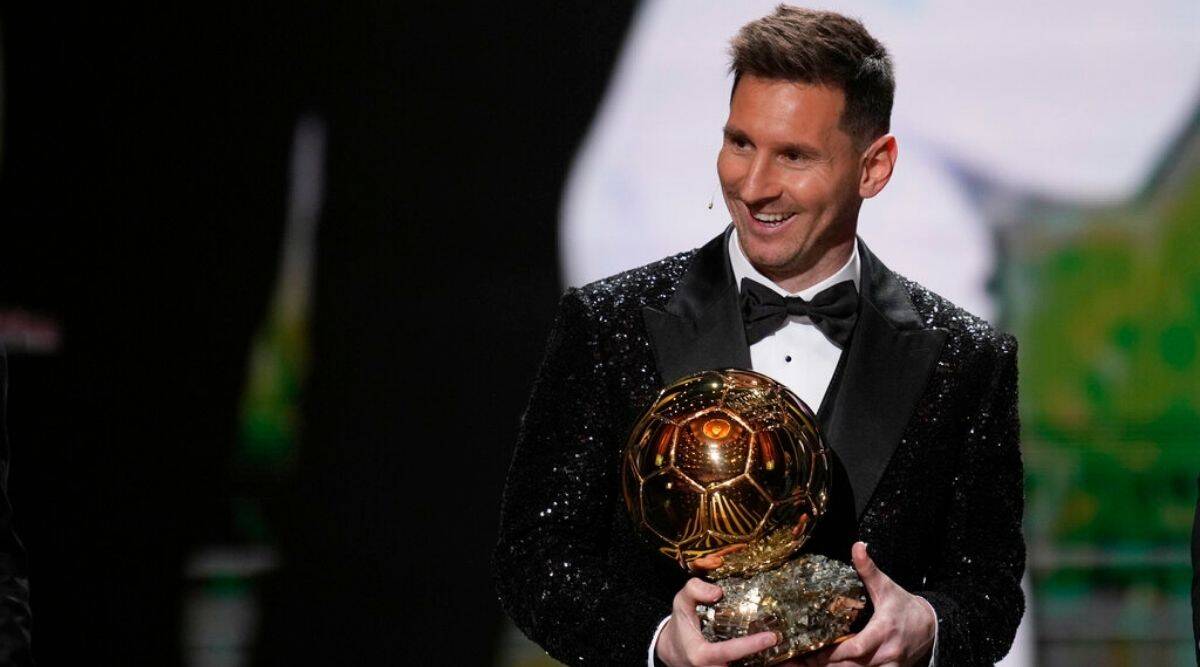 "Знаете ли што им е заедничко на Адријано 2004., Робињо 2007., Луис Суарез 2011., Алексис Санчез 2016. и Дани Алвес 2019 година? Сите тие ја освоиле Копа Америка, сите биле избрани за најдобри на турнирот. Ниту еден од нив не ја освоил Златната топка", вака новинарот на "Марка", Раул Варела, го започнува својот текст за вчерашното доделување на Златната топка.
Лионел Меси седми пат во кариерата ја доби наградата. Новинарите кои гласале за него, процениле дека игрите на Меси минатата сезона и освојувањето на Копа Америка се доволни за да го освои првото место пред Роберт Левандовски и Жоргињо.
"Европа се понижува. Откажете се од актуелниот поредок во светскиот фудбал, бидејќи вчера дознавме дека Копа Америка има поголема вредност од Европското првенство и Лигата на шампиони.
Не е важно ниту тоа што на листата на ФИФА, Јужна Америка има само пет репрезентации во Топ 20. Не е важно која лига е најтешка, очигледно е дека Уругавј, Парагвај, Чиле, Боливија, Еквадор, Колумбија и Бразил едно ниво погоре од Ливерпул, Баерн, Атлетико, Белгија, Англија или Шпанија", пишува "Марка".
"Титулите на Меси помалку вредат од титулите на Жоргињо. Меси постигна помалку голови од Левандовски, а немаше влијание врз тимот какво што имаше Карим Бензема. Што е следно? Во 2022 година најдобриот играч на Африканскиот куп да биде награден со Златна топка. Во ред е но има еден проблем. Меси не игра во тоа натпреварување".
Лионел Меси ја освои Златната топка со 33 гласа повеќе од Левандовски.