Велика Британија и ЕУ конечно постигнаа трговски договор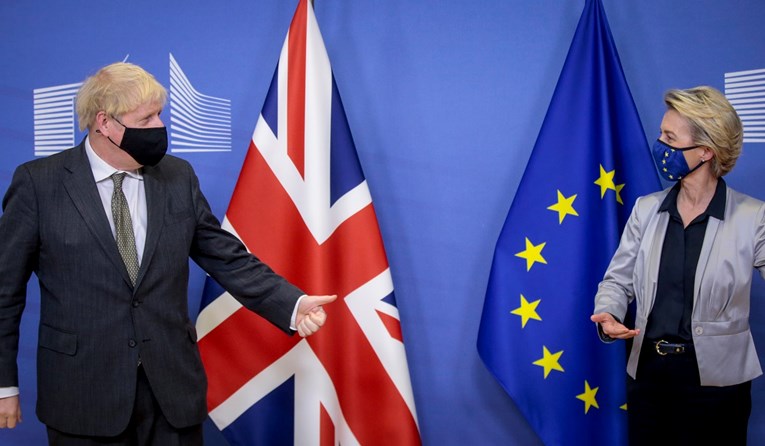 Европската Унија и Велика Британија постигнаа договор за трговски односи по брегзит, седум дена пред Британија да ја напушти ЕУ.
"Конечно постигнавме договор. Тоа беше долго и мачно патување" изјави претседателката на Европската комисија, Урсула Фон дер Лајен, по постигнувањето на договорот.
Таа додаде дека договорот е "фер" и "избалансиран" и дека е "фер и одговорен" за двете страни.
Лајен истакна дека правилата за конкуренција "ќе бидат фер и ќе останат такви", ветувајќи дека правилата и стандардите на ЕУ ќе бидат "почитувани". Додаде дека се договорени "ефикасни алатки за реагирање доколку се нарушат правилата на конкуренција".
UK and EU agree post-Brexit trade deal after months of deadlock, meaning big changes from 1 January 2021https://t.co/tEVuZhcVJY

— BBC Breaking News (@BBCBreaking) December 24, 2020
"Велика Британија и Европската Унија ќе продолжат да работат заедно во сите области од заеднички интерес, како што се климатските промени, енергијата, безбедноста и транспортот", рече таа.
Фон дер Лајен исто така потврди дека биле договорени пет и пол години "целосна предвидливост за риболовните заедници".
"Заедно ќе постигнеме повеќе отколку одвоени".
Британскиот премиер, Борис Џонсон, рече дека Велика Британија "успеа да постигне најголем трговски договор досега". Како што нагласи, договорот ќе им овозможи на извозниците да прават уште повеќе деловни активности "со европски пријатели". Тој додаде дека "Британците уште од почетокот знаеја дека е изводливо, но дека им беше кажано дека тоа е невозможно".
Британскиот премиер рече дека "за првпат од 1973 година ќе биде независна крајбрежната држава со целосна контрола на нејзините води", додавајќи дека ќе им помогне на риболовните заедници со 100 милиони фунти за модернизација на флотата.
"Според мене, нема да биде лошо ЕУ да има просперитетна, динамична и задоволна Велика Британија на нејзиниот праг", изјави Џонсон и додаде дека ќе има "меѓусебно почитување и признавање".
©Makfax.com.mk Доколку преземете содржина од оваа страница, во целост сте се согласиле со нејзините Услови за користење.

Во Чешка потврден новиот вид на коронавирус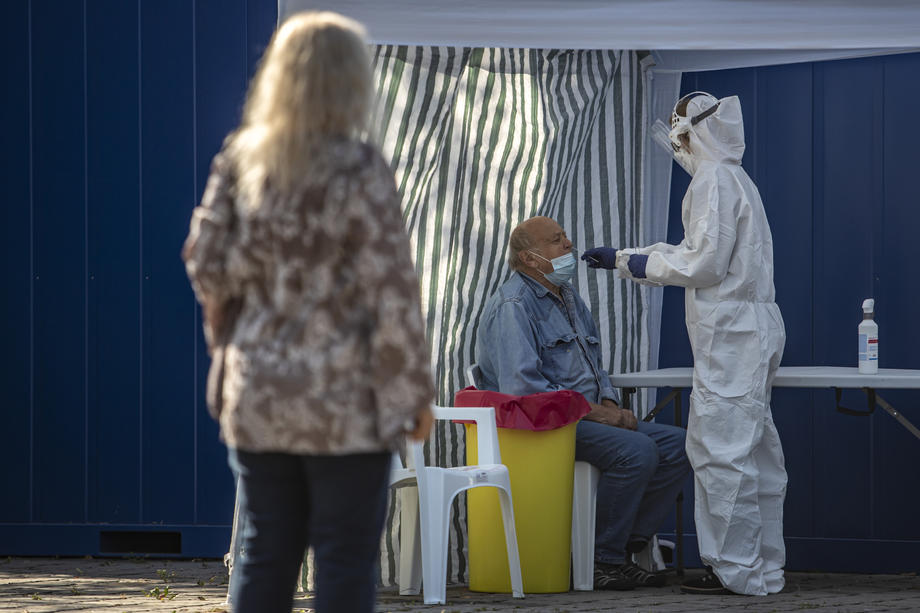 Чешка пријави случаи на новиот позаразен вид на коронавирус кој првпат беше откриен во Велика Британија, објави Националниот институт за јавно здравје.
Портпаролката најави дека повеќе информации ќе бидат објавени утре.
Чешка, во која живеат 10,7 милиони жители, е една од најтешко погодените земји од коронавирус во светот досега, со 14.449 смртни случаи и над 150 смртни случаи на ден во повеќето денови од овој месец.
Научниците сметаат дека откриениот вид во Велика Британија е позаразен, што значи поголем притисок врз здравствениот систем, но дека не предизвикува посериозно заболување.