(Видео) Автомобил се заби во полициска станица во Лондон, зградата е евакуирана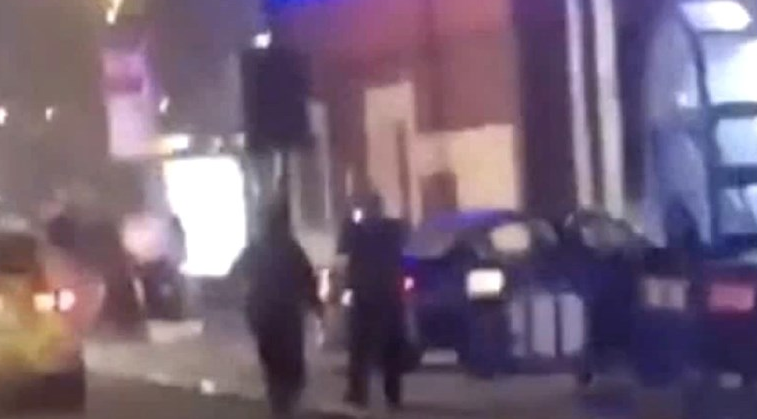 Полициска станица во северен Лондон е евакурана откако вечерва автомобил влетал во зградата.
Инцидентот се случил нешто пред 19 часот во Едмонтон, а еден човек е приведен во врска со истиот, пренесува Би-би-си.
#Enfield
Met Police say at 6:58pm a vehicle collided with the station office at #Edmonton Police Station.

A man has been detained in connection with the incident.

The vehicle remains at the scene. Specialist officers are in attendance while it is examined.

1/2 pic.twitter.com/mFd1isbgTa

— London 999 Feed (@999London) November 11, 2020
Полицијата соопшти дека во моментов нема информации за повредени лица, а автомобилот се испитува.
На снимка објавена на социјалните мрежи се гледа како возилото се забило во влезот на зградата.
More videos from Edmonton Green London #Edmonton

— football jokes (@Trollfootbaal) November 11, 2020
Брзата помош и лондонската противпожарна бригада остануваат на местото на настанот на улицата "Форе".
Еден очевидец за Би-би-си изјавил дека слушнал пукање и силен удар, по што се огласиле и сирени.
"Излегов од продавницата, полицијата им даваше инструкции на присутните, а некои луѓе исплашени избегаа од местото", рекол тој.
BREAKING – London Major incident: Man puts fire on the street at Edmonton Green in London, after crashing vehicle into police station

— TNLT NEWS (@NewLondonTimes) November 11, 2020
©Makfax.com.mk Доколку преземете содржина од оваа страница, во целост сте се согласиле со нејзините Услови за користење.

Исчезна скулптурата на фалус од планината Грунтен во Германија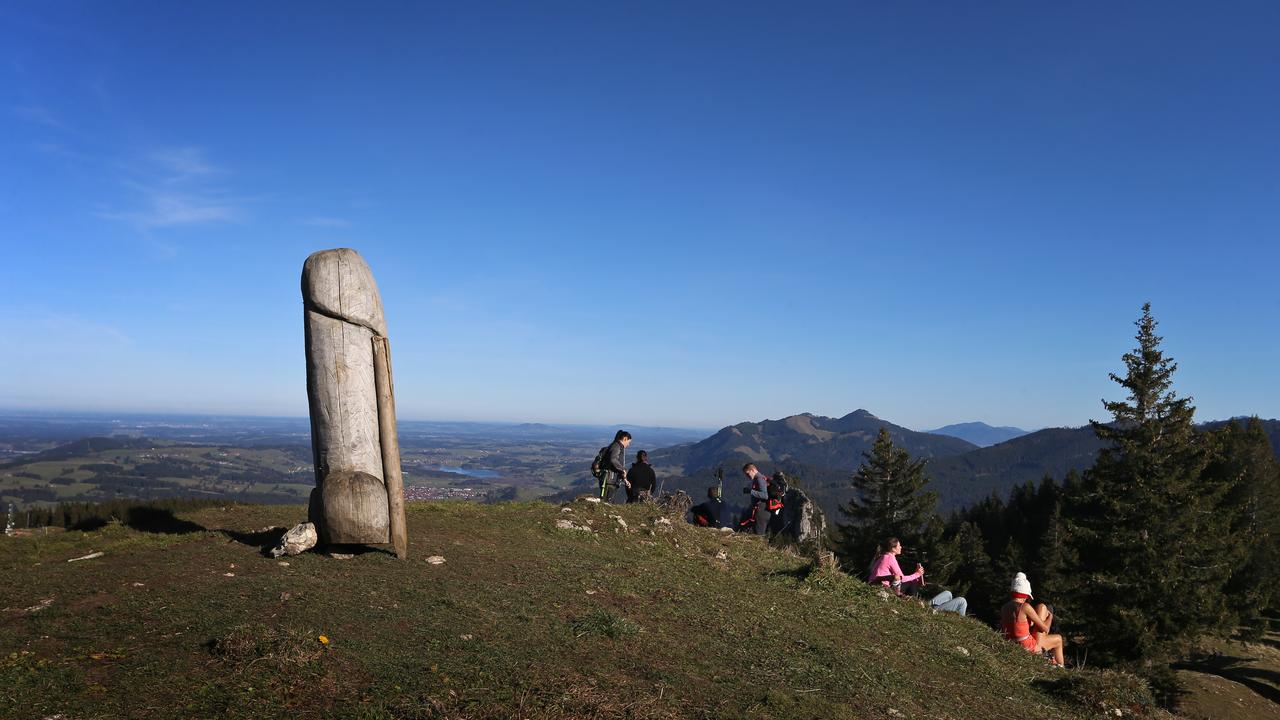 Германската полиција почна истрага за исчезнувањето на необичната скулптура на фалус од планина во Баварија, јавуваат локалните медиуми.
Дрвената скулптура на фалус висока два метра, по сè изгледа, е исечена за време на викендот, според локалниот весник "Алгаеуер цајтунг".
Скулптурата со години ја красела планината Грунтен, југозападно од Минхен. Не е познато кој ја изработил и поставил скулптурата, но со текот на времето станала еден од заштитните знаци на планината Грунтен, која со висина од 1.738 метри привлекувала бројни планинари.
Скулптурата била обележана како споменик на културата дури и на "Гугл мапс".
Никој не може ни да објасни како фигурата на фалус тешка 200 килограми се пренесуваше по угорнина. Една од теориите што ја цитираат некои германски медиуми е дека станува збор за несакан подарок за роденден, направен од група момци за да се пошегуваат со пријател. Кога подарокот бил одбиен, тие со помош на носач на тркала го одвлекле на планината.
Скулптурата никој не ја поместил со години, а потоа викендов се покажало дека исчезнала.
Баварската полиција објави дека започнала истрага, јавува германската агенција ДПА, но не се сигурни што ќе сторат доколку го пронајдат сторителот.
"Не сме сигурни дали ова е кривично дело или не", рече портпаролот на полицијата. Тој додаде дека полицијата има тешкотии да утврди кој е оштетениот бидејќи не е познат сопственикот на скулптурата.