(Видео) Водени топови, солзавец, фрлени камења – тензично на границата меѓу Полска и Белорусија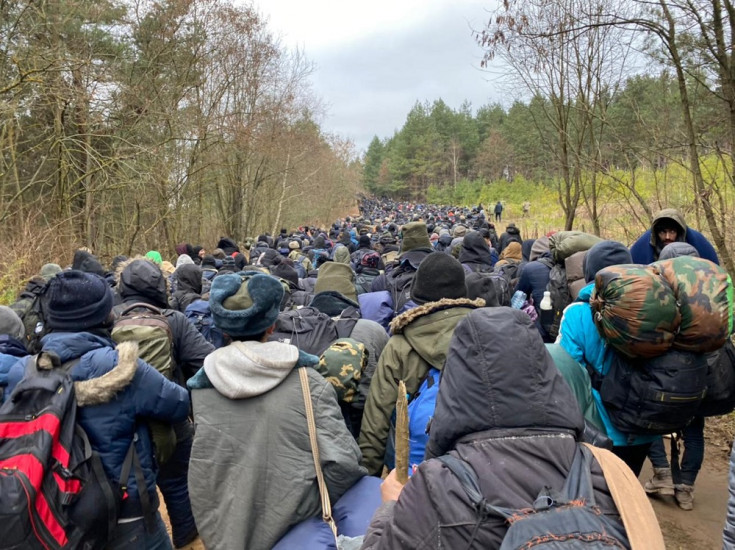 Ситиуацијата на границата меѓу Полска и Белорусија е повеќе од тензична, објавуваат светските медиуми. Голем број полски безбедносни сили го чуваат затворениот граничен премин од илјадници мигранти.
Според последните информации од теренот, мигрантите се упатиле кон жицата и почнале да ја сечат, додека полските безбедносни сили фрлале со камења по нив. Биле употребени и водени топови, а бил фрлен и солзавец. Спорадичните конфликти продолжуваат, стои во написите на известувачите.
Агенцијата ТАСС јавува дека при обидот да се пробијат бегалците на полска страна се слушнало спорадично огнено оружје.
Another video from near Bruzgi-Kuznica border crossing, #Belarus–#Poland border, where irregular migrants reportedly attempted to force entry into Poland.

The Polish security forces used water cannons to stop this attempt:pic.twitter.com/dJulXZzomJ

— Alex Kokcharov (@AlexKokcharov) November 16, 2021
Полските безбедносни сили во понеделникот испорачаа воден топ на границата со Белорусија, тешка воена машинерија, а воен хеликоптер ја прелета целата област.
Поради студеното време, мигрантите сè почесто контактираат со лекарите од невладините организации кои се обидуваат да им помогнат.
Претседателот на Белорусија, Александар Лукашенко, кој се смета за одговорен за хаосот на границата меѓу неговата земја и Полска, вели дека за Минск во моментов најважно е да ја заштити својата земја и народ и да спречи конфликти.
Tense situation at the Polish Belarusian border again this morning. Migrants throwing stones at Polish forces, trying to destroy the fencepic.twitter.com/aCH84lkfcJ

— marqs (@MarQs__) November 16, 2021

"Знам дека веќе имало обиди да се достави оружје во кампот за мигранти во близина на границата со Полска", рече Лукашенко, според неговата веб-страница. Тој посочи дека тоа во никој случај не треба да се дозволи.
Претседателот на Белорусија рече и дека Европската Унија наместо да бара решенија заедно со белоруската страна, се откажува од проектите за прекугранична соработка и се заканува со нови санкции и гради ѕид.
Бегалците од земјите од Блискиот Исток пристигнаа на 8 ноември од правец на Белорусија на полската граница, поточно на граничниот премин Брузги.
Меѓу мигрантите има и семејства со жени и деца. Не кријат дека целта им е да заминат во Германија, поради што периодично се обидуваат да ја пробијат бодликавата жица на полската граница.
©Makfax.com.mk Доколку преземете содржина од оваа страница, во целост сте се согласиле со нејзините Услови за користење.

Омикрон има способност да избегне имунитет од претходна инфекција со коронавирус, предупредуваат научници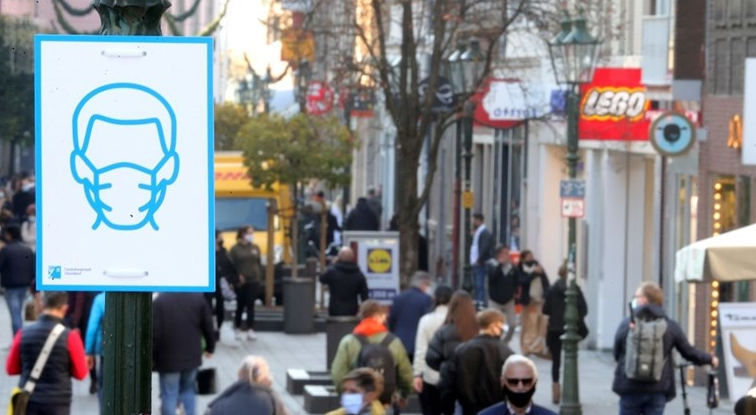 Омикрон има значителна способност да избегне имунитет од претходна инфекција со ковид, покажува првата вистинска студија во светот за ефектот на новиот сој на коронавирус.
Откритието покажува дека новата варијанта може да предизвика значителен бран инфекции, дури и кај популации со високо ниво на антитела.
Истражувачите од Националниот институт за заразни болести на Јужна Африка (NICD) предупредуваат дека нивното откритие има важни импликации за јавното здравје.
" Остануваат суштинските прашања во врска со тоа дали омикрон исто така може да го избегне имунитетот предизвикан од вакцината и потенцијалните импликации на намален имунитет на инфекција врз заштитата од тешки болести и смрт" велат научниците.
Тие разгледаа речиси 2,8 милиони потврдени случаи на Ковид-19 во Јужна Африка од март 2020 година и открија дека 35.670 се реинфекции.
Ризикот од реинфекција во сегашниот бран со новиот сој – омикрон е 2,4 пати поголем отколку во првиот бран, покажува истражувањето.