(Видео) Гувернер доби шлаканица додека држеше говор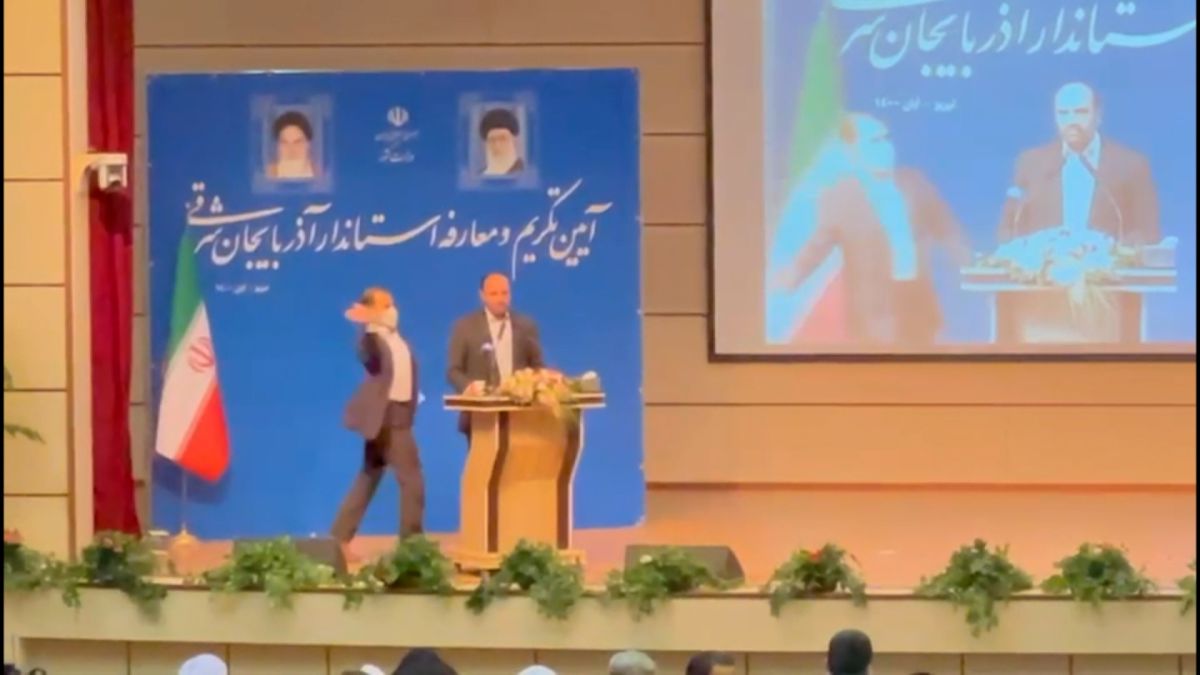 Промовирањето на новоименуваниот ирански гувернер Зеинолабедин Корам беше драматично прекинато откако маж излезе на говорницата и му удри шлаканица.
Инцидентот се случи додека Корам, новиот гувернер на провинцијата Источен Азербејџан, држеше говор во џамија во градот Табриз на североисток од земјата, пренесува Си -Ен -Ен.
The newly appointed governor of Iran's East Azerbaijan province, Zeinolabedin Khorram-Razavi known as Abedin Khorram, was slapped on the face during his inauguration ceremony in Tabriz on Saturday.https://t.co/n5RrFxWTiB pic.twitter.com/wt2fN3o091

— AVA TODAY (@ava_today) October 24, 2021
На видеото објавено на интернет од иранската новинска агенција Фарс се гледа како маж мирно му приоѓа на Корам, му удира шлаканици, а потоа го турка. На снимката се гледа како обезбедувањето трча кон мажот, кој е идентификуван како Ајуба Ализадех, припадник на иранските вооружени сили, и го влече од бината.
На настанот присуствуваа министерот за внатрешни работи на Иран, претставници на канцеларијата на Ајатолах Хамнеи и други високи државни функционери.
Во интервју за државната телевизија ИРИБ, новиот гувернер рече дека не го познава лично сторителот.
Мотивот за нападот сѐ уште не е утврден.
©Makfax.com.mk Доколку преземете содржина од оваа страница, во целост сте се согласиле со нејзините Услови за користење.

Уапсен православен свештеник во Атина, го нарече папата неверник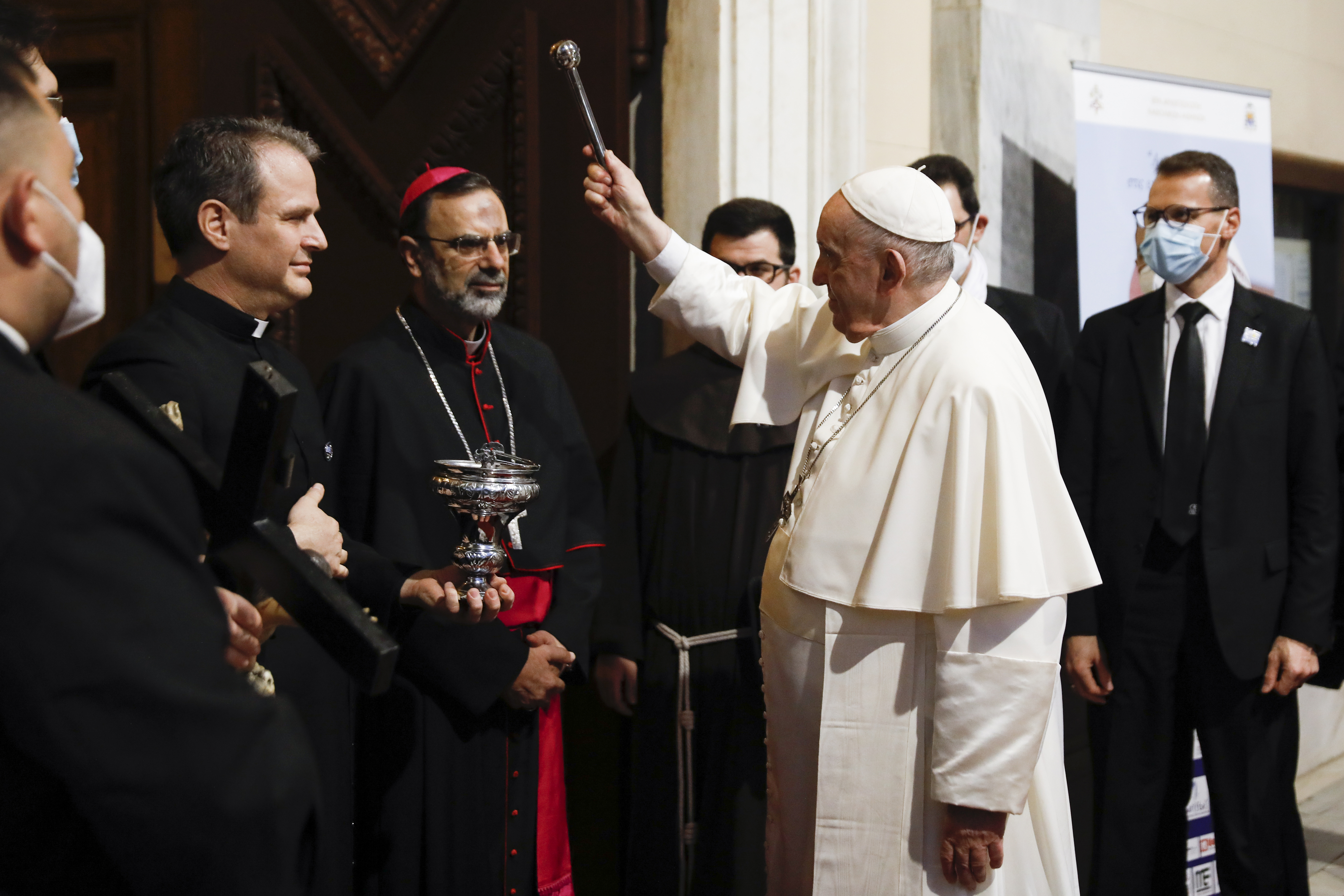 Папата Франциск денеска во Атина се сретна со архиепископот на Атина и цела Грција, Јероним.
Во моментот кога Папата влезе во резиденцијата на поглаварот на Грчката православна црква, се одржа протест на православен свештеник.
" Папо, ти си еретик! свештеникот извикал три пати додека Франциск доаѓал во резиденцијата, пренесува АП.
Свештеникот паднал на земја, по што полицијата го привела, а, како што пренесува АП, се чинело дека поглаварот на Римокатоличката црква тоа не го ни забележал додека влегувал во резиденцијата на средба со грчкиот надбискуп.
Инцидентот уследи по малите протести на Кипар, каде папата претходно беше во посета, а чии жители Грци се исто така претежно православни, каде што папата повика на помирување меѓу православните и католичките христијани.
Денешната официјална посета на Грција е прва посета на папа од 2001 година, кога во Атина престојуваше папата Јован Павле Втори, кој тогаш се извини за гревовите што католиците ги направиле или пропуштиле за православните браќа низ вековите.
Папата Франциск денеска го повтори своето извинување пред Јероним и пред другите православни свештеници.
Двајцата црковни поглавари ги повикаа христијаните да работат заедно за заштита на животната средина и грижа за мигрантите, а Јероним рече дека целосно ги споделува ставовите на Папата за создавање силни врски за да се одговори на овие глобални предизвици.
Папата Франциск денеска пристигна во Атина, како дел од турнејата низ медитеранските земји за време на која сака да укаже на страдањата на мигрантите и бегалците.