(Видео) Над 20 мртви при вооружен напад за време на воена парада во Иран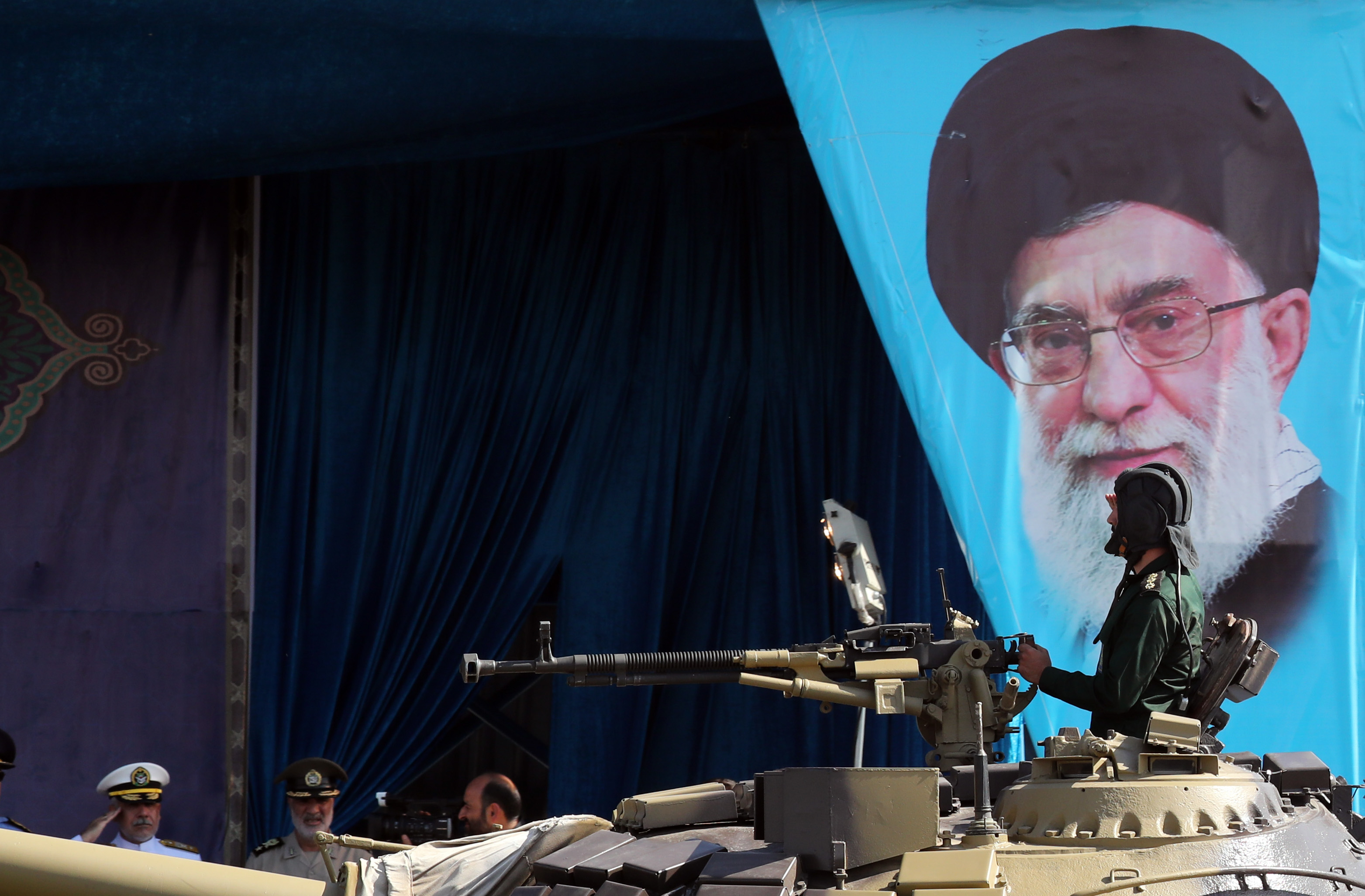 Дваесет и четири лица се убиени, а 53 повредени во утринскиот напад на вооружени луѓе за време на воена парада во Ахваз. Нападот се случи во југозападниот дел на Иран, а државната новинска агенција "Ирна" објави нов биланс на жртви.
UPDATE
Live video captures the moment of #Ahvaz terrorist shooting https://t.co/qKmmEkyclu#IranMilitaryParade pic.twitter.com/KmpfvnbOGx

— Press TV (@PressTV) September 22, 2018
Претходно, иранските медиуми објавија дека во нападот се убиени најмалку осуммина членови на иранската револуционерна гарда, а ранети 20. Парадата беше организирана по повод Националниот ден на вооружените сили.
"Бројот на лица загинати во терористичкиот напад се зголеми на 24, вклучувајќи и жени и деца кои биле меѓу гледачите, а бројот на мртви може да се зголеми во зависност од состојбата на ранетите", наведува "Ирна".
Локални медиуми објавија дека меѓу загинатите има и еден новинар. Досега ниту една група не ја презеде одговорноста за нападот на Ахваз.
©Makfax.com.mk Доколку преземете содржина од оваа страница, во целост сте се согласиле со нејзините Услови за користење.

Анкета: Најподготвени да војуваат за својата земја се луѓето од Блискиот исток и северна Африка, најмалку од западна Европа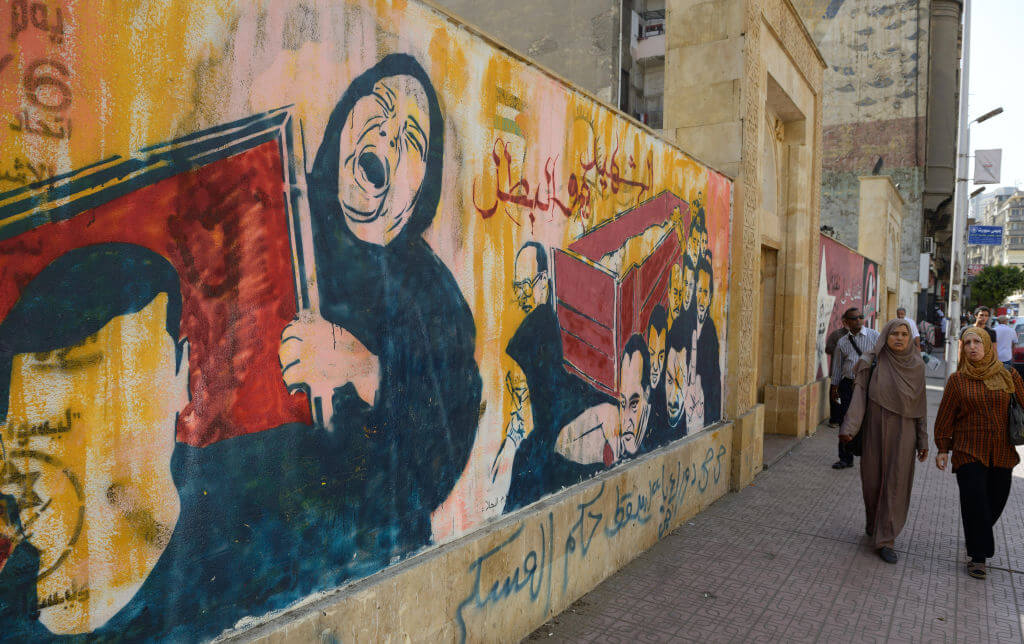 Ако дојде до војна дали ќе се борите и ќе го ризикувате животот за својата земја? Ова прашање е поставено во истражувањето кое го спровела агенцијата за истражување на јавното мислење "Галуп", заедно со компанијата за истражување на пазарите "Ворлдвајд Индепендент Нетворк" во 64 земји во светот.
Во глобален просек, 61 отсто одговориле дека би биле спремни да се борат за својата земја, додека 27 проценти одговориле дека не би биле спремни да се борат.
Очекувано, многу повисок процент мажи од жени глобално рекле дека ќе се борат (67%), но интересно е дека и повеќето жени одговориле потврдно (52%).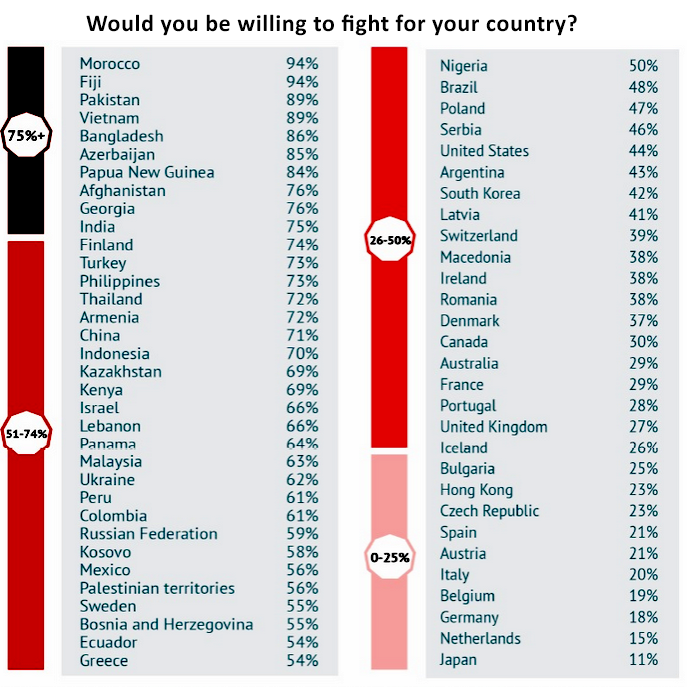 Највисок процент на оние кои ќе се борат за својата земја е на Блискиот исток и во северна Африка, дури 83 проценти, додека најнизок е во западна Европа, 25 отсто.
Од земјите од поранешна Југославија најмногу волја за заминување во војна има на Косово (58%), потоа во Босна и Херцеговина (55%), во Србија (46%) и Македонија (38%).
Од европските земји предничи Финска со 74 проценти од луѓето кои се подготвени за војна. По неа следи Турција со 73 %, потоа Украина со 61 процент, па Русија со 59%.
Значителна варијација има и меѓу религиите Муслиманите се најспремни за војување, дури 78%. Следат хиндуистите (77%), потоа будистите (66%), а по нив се атеистите и агностиците (57%). Меѓу христијаните, највоинствени се православните (53%), а веднаш зад нив се и католиците (52%), додека до протестантите спремни да војуваат се 48 отсто. Околу половина Евреи се подготвени за војна – (51%).
Јапонците, Германците, Италијанците и Австријците не би војувале повеќе.
Во големото истражување испитани се 62.398 лица низ светот, со примерок од околу 1000 лица за секоја земја. Анкетата е спроведена во периодот меѓу септември и декември 2014 година.