(Видео) Обединетите нации почнуваат истрага за принцезата Латифа, Лондон бара доказ дека е жива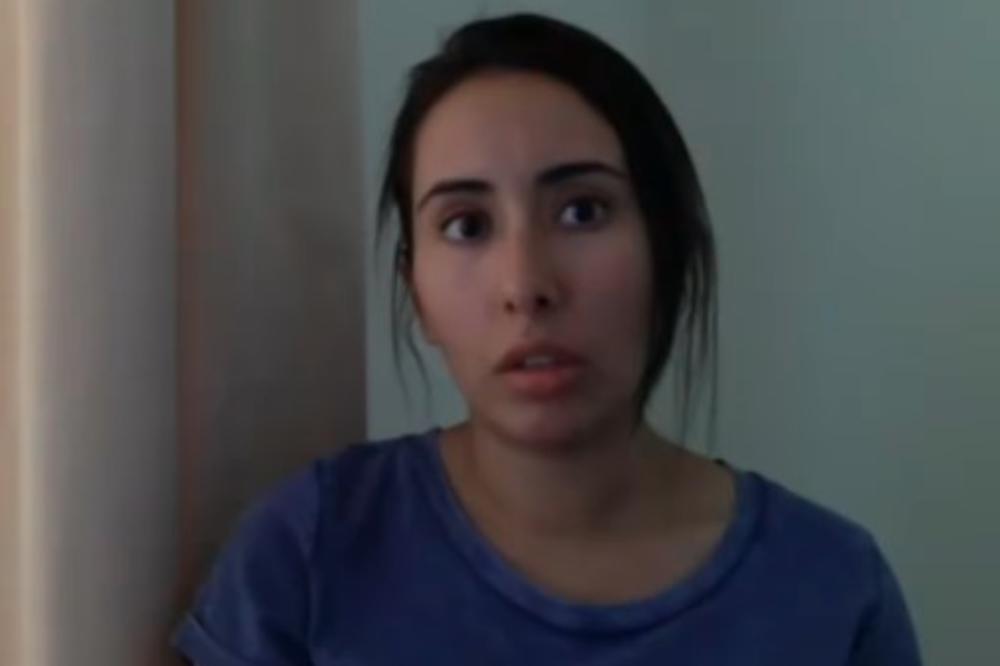 Обединетите нации ќе почнат истрага за принцезата Латифа, ќерка на владетелот на Дубаи, која го обвини татка си дека ја држи во заложништво од 2018 година кога се обиде да избега од Обединетите Арапски Емирати.
Канцеларијата на Високиот комесаријат на ООН за човекови права предлага Обединетите Арапски Емирати да бидат истражени за притворот и условите во кои живее принцезата.
Princess Latifa Al Maktoum, daughter of Dubai's ruler sent secret video messages in 2018 to friends accusing her father of holding her "hostage". She says she was drugged by commandos.

The messages have stopped.

Footage obtained by @BBCPanorama pic.twitter.com/2m5sIK26Lh

— Megha Mohan (@meghamohan) February 16, 2021
Британското Министерство за надворешни работи изјави дека станува збор за загрижувачки случај и побара доказ дека Латифа е жива.
"Со оглед на тоа што го видовме, луѓето би сакале да видат дека е жива и здрава", рече британскиот министер за надворешни работи, Доминик Раб.
Тој изјави дека Велика Британија не избегнува одговорност во вакви чувствителни случаи и кога се загрозени човековите права.
"Не е едноставно да се каже дека можеме да воведеме санкции. Постои многу строг законски праг", рече Раб, пренесува "Ројтерс".
Триесет и петгодишната Шеика Латифа во видеоснимката емитувана на телевизијата Би-би-си изјави: "Јас сум заложник, а оваа вила е претворена во затвор".
Шеика Латифа рече дека видеото го снимила во бањата бидејќи тоа е единствената просторија каде што може да се заклучи и дека сите прозорци на зградата се блокирани, па затоа не може да ги отвори.
Таткото на Латифа, шеикот Мохамед бин Рашид ал-Мактум, е еден од најбогатите шефови на држави во светот, владетел на Дубаи и потпретседател на Обединетите Арапски Емирати (ОАЕ).
Принцезата не се согласува со кралското семејство и повеќепати ја повикуваше јавноста да иницира демократски реформи и да се залага за поголеми права на жените.
©Makfax.com.mk Доколку преземете содржина од оваа страница, во целост сте се согласиле со нејзините Услови за користење.

Во БиХ голем скок на бројот на заразени од коронавирус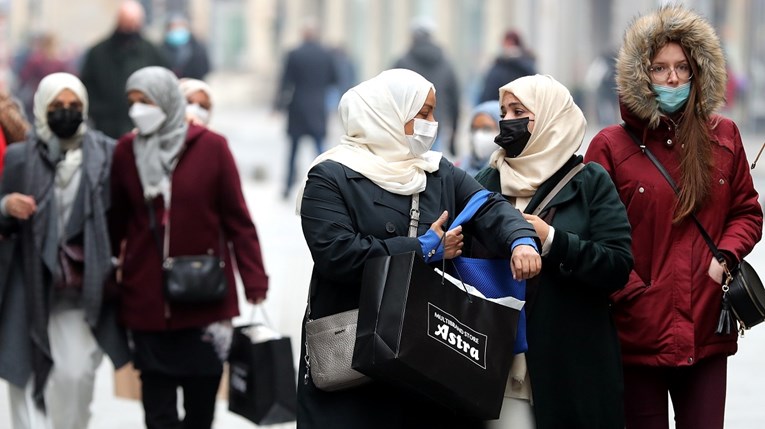 Во Босна и Херцеговина има голем скок на новоинфицирани од коронавирус, соопштуваат официјалните власти.
Според податоците на Заводот за јавно здравство, по спроведените тестирања на нешто повеќе од три илјади примероци, инфекција со коронавирус е потврдена кај 542 лица од Федерацијата БиХ, и тоа: 202 од Република Српска и 18 од областа Брчко.
Епидемиолозите во БиХ со денови предупредуваат дека сè укажува на тоа дека, по периодот на релативна стабилност во јануари, коронавирусот сега повторно се шири и тоа со забрзано темпо и, според нив, тоа е резултат на намаленото почитување на пропишаните мерки.
Кризниот штаб на Федерацијата БиХ воведе нови мерки за ограничување, но дозволи продолжување на работата на угостителските објекти и сите услужни активности, како што беше случај претходно.
Воведени се нови ограничувања за приватни собири, на кои може да се сместат до десет лица, а ограничувањата се однесуваат и на погреби, на кои може да има до 25 лица.
На инспекциските служби и на полицијата им е наредено да ги засилат контролите за носење заштитни маски и во затворени простории и на отворено.
Зголемувањето на бројот на заразени се случува истовремено кога БиХ се соочува со нерешените проблеми при набавка на вакцини против коронавирусот, пишуваат медиумите. Додаваат дека оваа земја досега не прими ниту една доза од вакцините на западните производители, нарачани преку механизмот "Ковакс".