(Видео) Полска воведува вонредна состојба на границата со Белорусија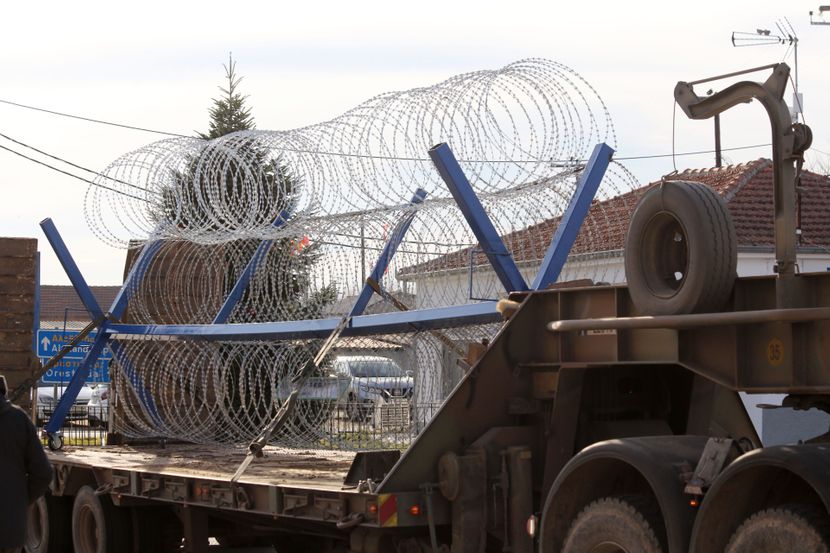 Претседателот на Полска неодамна објави декрет со кој се воведува вонредна состојба на границата со Белорусија на 30 дена поради мигрантската криза.
Како што истакна полскиот претседател во својата одлука, вонредна состојба се воведува на 183 места лоцирани во три километарскиот појас по должина на границата со Белорусија, што многумина го оценија како потег без преседан во посткомунистичката историја на Полска.
"Ситуацијата на границата со Белорусија е тешка и опасна. Полска, како држава одговорна за нејзините граници, но и за границите на Европската Унија, мора да преземе мерки за да ја обезбеди безбедноста и на полските држави и на Европската Унија", изјави портпаролот на полскиот претседател Блажеј Спичалски.
🇱🇹 PM @IngridaSimonyte, 🇵🇱 PM of Poland @MorawieckiM, 🇱🇻 PM of Latvia @krisjaniskarins, and 🇪🇪 PM of Estonia @kajakallas have issued a joint statement condemning the hybrid attack by 🇧🇾 Belarus against state borders ➡️ https://t.co/1tXNw0FDVk pic.twitter.com/1EGtkzcv63

— Lithuanian Government 🇱🇹 (@LithuanianGovt) August 23, 2021
Според полските власти, вонредната состојба на границата со Белорусија е воведена првенствено поради поголемиот прилив на мигранти од арапските земји кои преку Белорусија се обидуваат да стигнат до земјите од Европската Унија.
Портпаролот на полскиот претседател изјави дека во последните неколку месеци илјадници мигранти се обиделе да побегнат од Белорусија во земјите од Европската Унија, од кои Полска, Литванија и Летонија беа најпогодени.
Според властите, само во август околу 3.200 мигранти илегално сакале да ја преминат границата меѓу двете земји, а ситуацијата ескалирала особено по кризата во Авганистан, кога голем број граѓани ја напуштиле земјата поради талибанските освојувања.
©Makfax.com.mk Доколку преземете содржина од оваа страница, во целост сте се согласиле со нејзините Услови за користење.

Орбан: Брисел ја изневери Унгарија, поставивме ограда на границата со Србија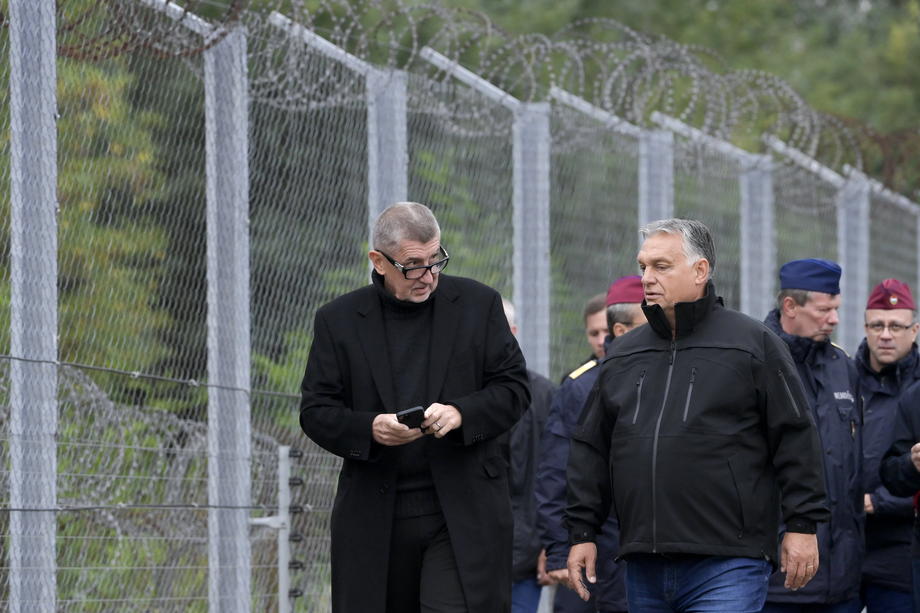 Унгарскиот премиер, Виктор Орбан, изјави дека Брисел е слаба алка во заштитата на унгарската граница, нагласувајќи дека земјите членки на ЕУ треба да ги прифатат Авганистанците.
" Брисел ја изневерува Унгарија и Европејците. Унгарија ја штити цела Европа. Се надеваме дека планот на Брисел може да пропадне. Треба да обезбеди помош онаму каде што е потребна, а не да создава проблеми за Унгарија, Чешка и остатокот од ЕУ ", рече Орбан додека беше на обиколка на границата со Србија со чешкиот премиер Андреј Бабиќ, пренесува "Хангари тудеј".
Тој повтори дека ЕУ треба да ги заштити шенгенските граници на југ, исто како што Србија веќе требаше да стане членка на Унијата и шенген-зоната. " Ако Србија веќе беше примена во блокот, ќе бевме побезбедни", рече Орбан.
Како што додаде, Унгарија наскоро ќе се соочи со поголем притисок во однос на миграцијата на нејзината јужна граница.
За време на обиколката на унгарско-српската граница, заедно со чешкиот премиер Андреј Бабиш, тој рече дека иако оградата на границата со Србија е ефикасна, ќе бидат потребни уште повеќе службеници за да ја заштитат, пренесува порталот "Хангари тудеј".
Според него, во 2015 година Унгарија ја издржала инвазијата на повеќе од 400.000 мигранти кои тврделе дека германската канцеларка, Ангела Меркел, ги поканила во Германија, и дека потоа одлучил да изгради ограда на јужната граница откако станало невозможно да се зачува јавната безбедност.
Орбан истакна дека оградата поставена по должина на границата со Србија ја чуваат околу 4.500 службеници, што е голем трошок за државниот буџет, но и дека Брисел не направил ништо за да ѝ помогне на Унгарија со тие трошоци.