(Видео) Торнадото во Америка остави пустош зад себе, за Бајден тоа е незамислива трагедија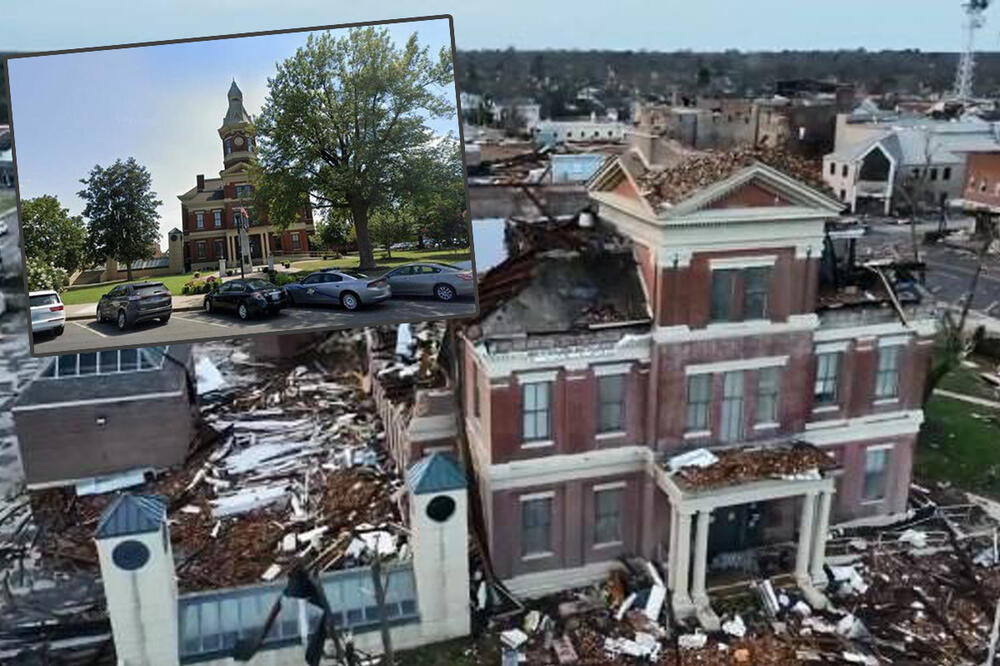 Најмалку 30 торнада биле пријавени во шест американски сојузни држави. Најлошиот удар се случи во Кентаки, од каде доаѓаат ужасни слики од уништени домови, цркви, пренатрупани патишта. Расте бројот на жртви, кој веќе се искачи на 79. Американскиот претседател Џо Бајден загубата на човечки животи ја нарече незамислива трагедија.
Според последните информации, повеќе од 79 лица загинаа по разорните торнада во САД, чиј најсилен удар е забележан во сојузната држава Кентаки. Во Кентаки торнадото дувало со брзина од 300 километри на час, изјави гувернерот.
I arrived here in Mayfield KY just moments ago to the factory where multiple casualties have been reported. A horrific landscape. @foxweather pic.twitter.com/AU1GGSnM4a

— Will Nunley (@willnunley) December 11, 2021
Од Кентаки доаѓа ужасната сцена на пустош што ја остави зад себе торнадото. Улиците се полни со урнатини, многу домови се уништени. Покрај драматичните сцени, има и сведоштва на луѓе кои ја преживеале катастрофата.
"Едно лице загина, а пет се тешко повредени кога торнадо погоди старечки дом со 90 легла во Монет, Арканзас, мала заедница во близина на границата со Мисури", изјави за Ројтерс судијата, Марвин Деј.
На Твитер се огласи и американскиот претседател Џо Бајден. "Губењето на саканата личност во вакво невреме е незамислива трагедија. Работиме со гувернерите за да се осигураме дека го имаат она што им е потребно додека продолжува потрагата по преживеани и проценката на штетата", напиша Бајден.
©Makfax.com.mk Доколку преземете содржина од оваа страница, во целост сте се согласиле со нејзините Услови за користење.

Захарова: Очекуваме воена провокација во пресрет на Олимпијадата во Кина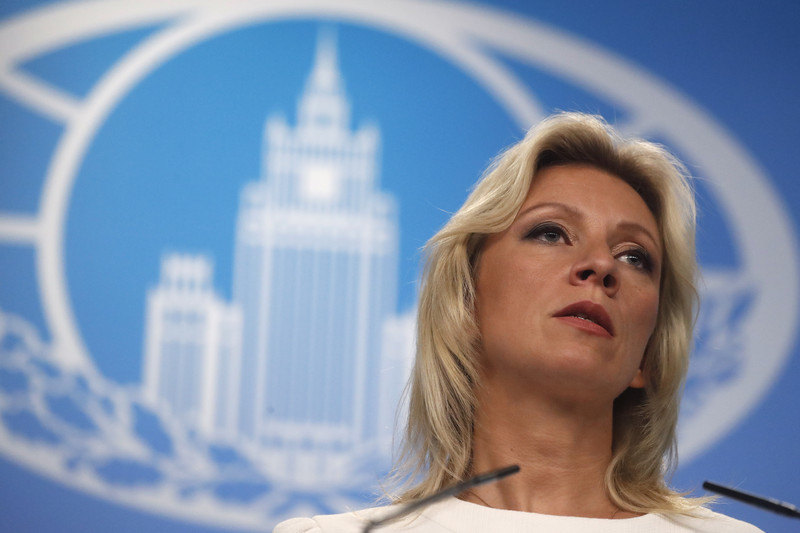 Портпаролката на руското Министерство за надворешни работи, Марија Захарова, изјави дека постои опасност од провокации од страна на САД и Украина во пресрет на претстојните Олимписки игри што треба да се одржат во Кина.
На овој начин Захарова одговори на објавата на "Блумберг" дека наводно кинескиот претседател Си Џинпинг побарал од рускиот претседател Владимир Путин да не ја напаѓа Украина за време на Олимпијадата, од 4 до 20 февруари.
"Тоа се лажни вести, односно 'специјална операција' на американските служби преку медиумите", рече таа.
Захарова наведе и дека "Блумберг" во својот натпис не го прецизирал изворот на веста, па затоа, како што додаде, очигледно е дека станува збор за провокација која не е поткрепена со никакви докази.
"Ги разбирам американските медиуми. Русија одамна е 'ѓаволот' во целата приказна. Ова е многу добар момент -Олимпијадата во Кина која американските медиуми ја плукаат од првиот ден", додаде Захарова.