Демонстрантите против расизмот се придружија на антиизраелски протест во Вашингтон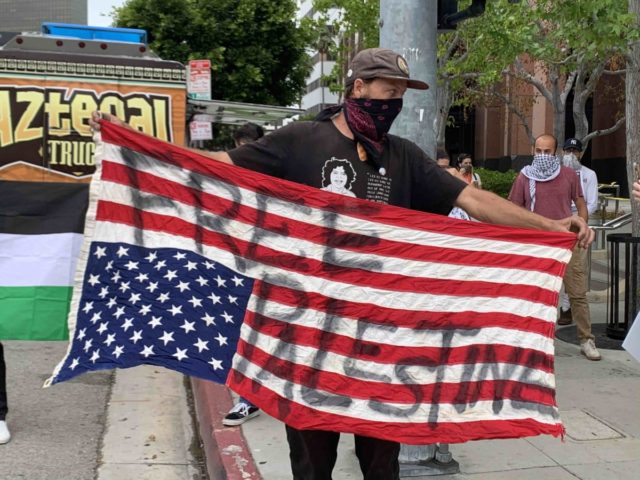 Демонстрантите на "Блек лајвс медр" им се придружија на антиизраелските демонстранти на националниот "Ден на бес" во средата, кој вклучуваше повици за уништување на Израел и тврдења дека Израел убива деца, што е алузија на средновековните антисемитски ставови, пренесоа американски медиуми наменети за еврејската заедница.
Антисемитските и антиизраелските групи го организирале "Денот на бес" на 1 јули, првиот ден кога владата на Израел соопшти дека може да го продолжи законот за еврејските заедници во Јудеја и Самарија (Западниот Брег).
Тој процес на проширување на суверенитетот, познат како анексија, ќе ја вклучува стратешката долина на Јордан и ќе остави голем дел од преостанатата територијата за Палестинците да создадат држава, според мировниот план претставен претходно годинава од претседателот Доналд Трамп.
Планот предвидува помош за Палестинците од 50 милијарди американски долари – ако се откажат од теророт и се согласат на демилитаризирана држава на понудената територија, со главен град источно од Ерусалим. Понудата истекува по четири години.
Но, Палестинците го отфрлија планот, а антиизраелските демонстранти се здружија со "Блек лајвс медр" во средата, што дел од серијата антиизраелски демонстрации во повеќе американски градови во текот на следните неколку дена.
It was only a matter of time before the DC protests turned anti-Semitic. pic.twitter.com/YTbwwGuOYh

— Nic Rowan (@NicXTempore) July 1, 2020
Во Вашингтон, двете групи се спија во една, а демонстрантите извикуваа екстремистички антиизраелски пароли, пренесува "Вашингтон егзаминер".
Маршот, предводен од Кристијан Табаш од Универзитетот "Харвард", привлече околу 200 луѓе кои носеа знаци со пораки со поддршка за Палестинската ослободителна организација (ПЛО)  и "Блек лајвс медр". Како што маршот напредуваше, Табаш ги водеше своите следбеници во наизменични скандирања за Израел и за расна правда.
"Израел, те познаваме, и ти убиваш деца", извикуваше толпата во еден момент.
Потоа следуваше скандирање "Црните животи вредат!" и "Животите на Палестинците вредат!"
Идејата дека Израелците убиваат деца има корени во т.н. "крвна клевета", лажно тврдење дека Евреите убиваат христијански деца за да ја користат нивната крв за бесквасниот леб за Пасха. Клеветата мигрирала во последните децении и во муслиманскиот свет.
©Makfax.com.mk Доколку преземете содржина од оваа страница, во целост сте се согласиле со нејзините Услови за користење.

(Видео) Бајден: Ќе ги поместиме небото и земјата за да вакцинираме што е можно повеќе луѓе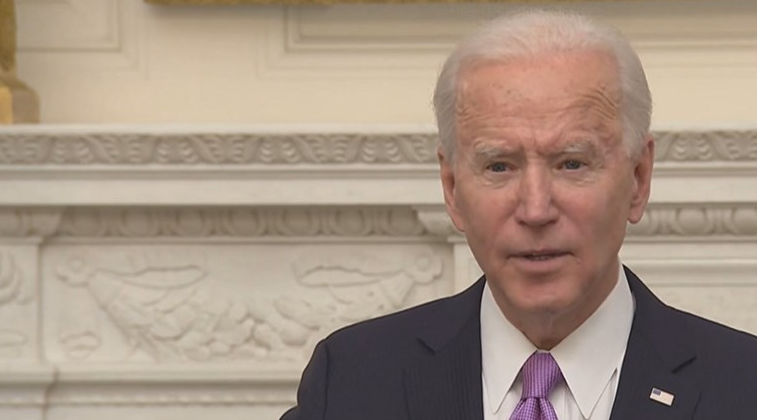 Новиот американски претседател Џо Бајден ѝ се обрати на американската јавност по повод презентацијата на планот за борба против пандемијата со коронавирус.
"Ќе ги поместиме небото и земјата за да вакцинираме што е можно повеќе Американци бесплатно. Оваа пандемија не е од вчера, но ќе ја победиме. Доаѓа помош. Мојот план се заснова на наука, а не на политика", рече Бајден на почетокот.
"Досега не можевме да се потпреме на федералната влада, таа не беше со фокус и координација потребни за да се бориме против пандемијата, а потоа ја плативме цената", рече претседателот, додавајќи дека Америка во последните неколку недели забележува смртност меѓу 3.000 до 4.000. случаи дневно.
"Ситуацијата ќе биде многу полоша пред да се подобри. 20% од смртните случаи ширум светот се во САД, иако нашата земја чини само 4% од светската популација", кажа тој.
Бајден апелираше до Американците да носат маски во следните 99 дена. "Носењето маски за жал стана партиско прашање, но тоа е патриотски чин".
Новиот американски претседател додаде дека носењето маски ќе биде задолжително на секое патување меѓу сојузните држави и сите патници кои пристигнуваат во САД од други земји ќе треба да бидат ставени во карантин по пристигнувањето.
Тој предупреди дека до следниот месец, бројот на смртни случаи од ковид во САД ќе надмине половина милион.