Ердоган нагостил делегација на Хамас во која имало баран терорист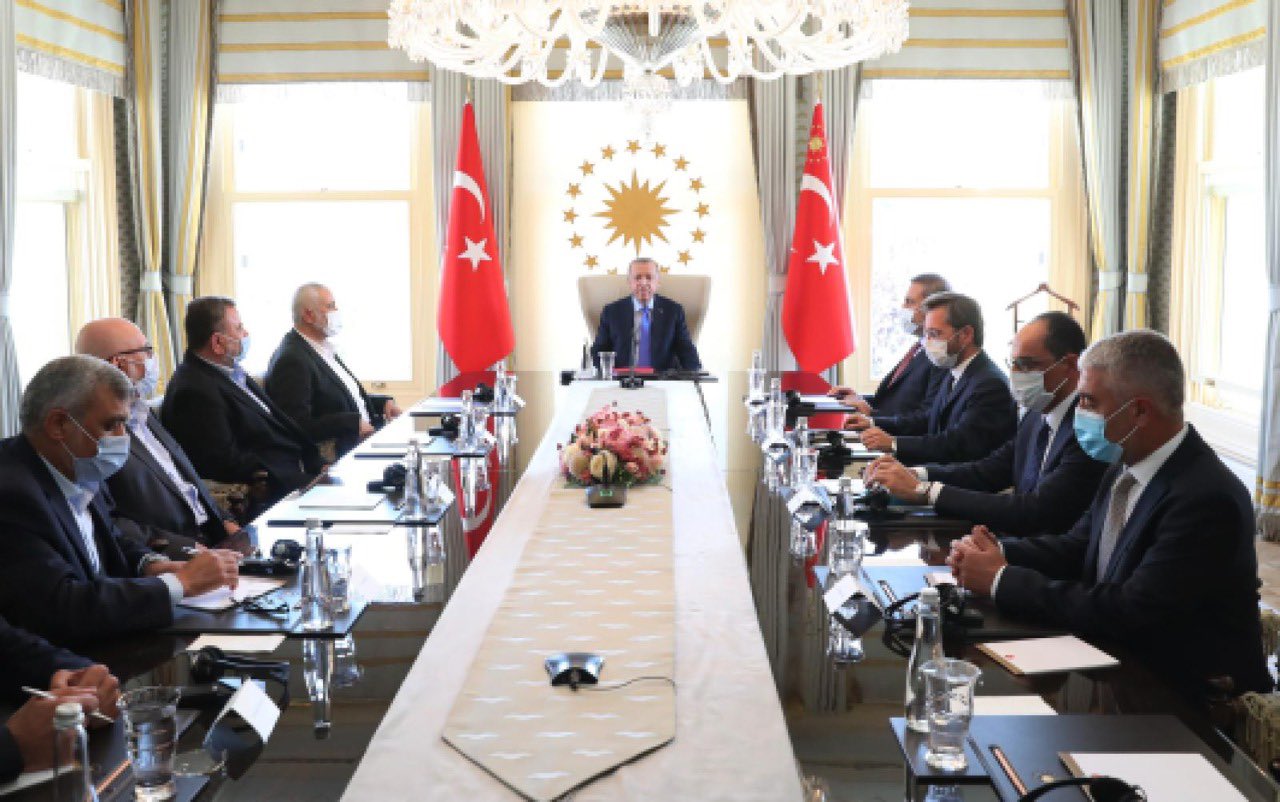 Турскиот претседател, Реџеп Таип Ердоган, викендов во Анкара беше домаќин на голема делегација од лидерите на Хамас, вклучувајќи и на баран терорист, пренесува "Брејтбарт".
Делегацијата го вклучувала заменик-лидерот на Хамас, Салех ал-Арури, баран терорист за чие апсење се нудат 5 милиони американски долари. Ал-Арури е поврзан со неколку терористички напади против Израелците вклучувајќи ги и киднапирањето и убиството на тројца израелски тинејџери на Западниот Брег во 2014 година, што тој го пофали како херојска операција.
На состанокот присуствувале и прекуокеанскиот лидер на Хамас, Махер Салах, Еззт ал-Рихик и претставникот на Хамас во Турција, Џихад Јагмор. Делегацијата се сретнала со турскиот премиер на разговори за американскиот договор за нормализација меѓу Израел и ОАЕ, на кој и двете страни длабоко се спротивставуваат.
Erdogan meet with Hamas leadership in Istanbul today.

Second from Erdogan's right is Saleh al-Arouri, Hamas deputy leader. US has designated him a senior terrorist and has a $5m bounty on his head but Erdogan hosts him openly. pic.twitter.com/3JUzmsLXCL

— Raf Sanchez (@rafsanchez) August 22, 2020
Хамас и турската владејачка партија имаат корени во Муслиманското братство. Ердоган во минатото ги обвини САД за соработка со терористите во Сирија поради американската поддршка за курдските борци што се борат против ИСИС.
Шефот на Хамас, Исмаил Ханије, му честита на Ердоган откривање на новото поле со природен гас и за повторното отворање на "Аја Софија" како џамија. "Аја Софија" е една од двете антички цркви што Турција неодамна повторно ги претвори во џамии предизвикувајќи бура од полемики.
Хамас исто така рече дека работи против јудаизацијата на Ерусалим од страна на Израел.
Според британскиот "Телеграф", Турција им даде државјанство на високи оперативци на терористичката ќелија на Хама, но и дека Хамас заговара терористички напади од турска почва.
©Makfax.com.mk Доколку преземете содржина од оваа страница, во целост сте се согласиле со нејзините Услови за користење.

СЗО: Во Европа се зголемува заразата со коронавирусот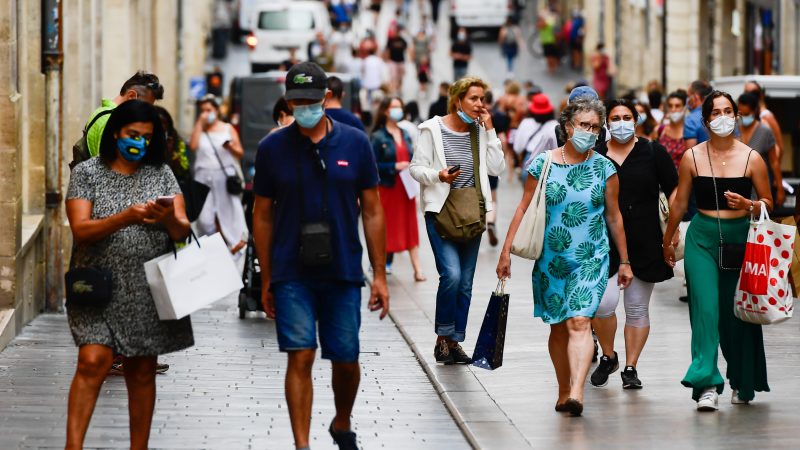 Брзината на пренесување на Ковид-19 и хоспитализацијата растат во Европа, предупреди директорот на Светската здравствена организација за вонредни ситуации, Мајкл Рајан.
Тој рече дека властите во Европа мора да го запрат ширењето на епидемијата на коронавирусот пред сезоната на грипот.
"Европа треба многу да стори за да ја стабилизира ситуацијата и да го стави под контрола пренесувањето на вирусот", рече Рајан, кој по професија е лекар.
Предупреди дека на голем дел од континентот е регистрирано загрижувачко зголемување на бројот на заразени лица.
Епидемиологот на СЗО, Марија ван Керкова, потсети дека се наоѓаме на крајот на септември и сезоната на грип сè уште не е почната. Оттука, предупреди таа, организацијата е загрижена за можноста трендот да продолжи во погрешна насока.
Керкова истакна дека раната хоспитализација и употребата на "дексаметазонот" спасиле животи.
"Ние сакаме да избегнеме затворање на државно ниво, како што беше случај на почетокот", додаде Ван Керкова.