(Видео) Земјотрес со јачина од 8 степени по Рихтер ја погоди Алјаска, издадено предупредување за цунами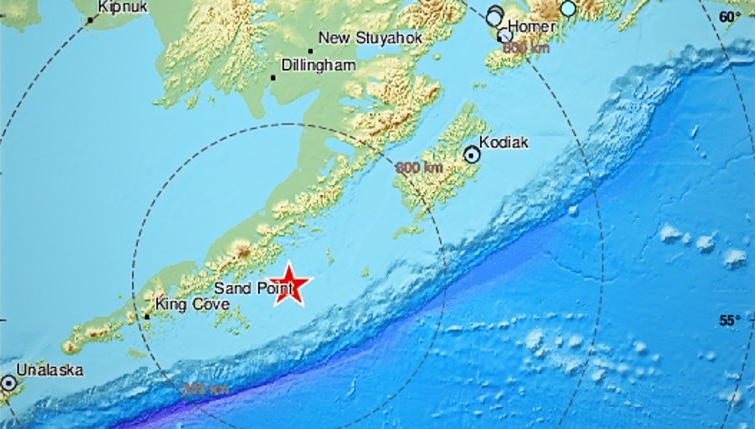 Земјотрес со јачина од 8,2 степени според Рихтер се случи во близина на Алјаска, а издадено е предупредување за цунами за Северните Маријански острови и Гуам, објави Американскиот институт за геолошки истражувања (USGS).
#BREAKING : 8.2 strong #earthquake rocks the coast of #alaska. #tsunami warning. This is the strngst #earthquake after 2018. Pray for the people of Alaska. Stay strong. Prayer🙏🙏 pic.twitter.com/qDLZwo1xu1

— cheikaba h (@CheikabaH) July 29, 2021
Во соопштението се наведува дека земјотресот бил регистриран на 105 километри југоисточно од градот Перивил, во близина на брегот на Алеутските Острови.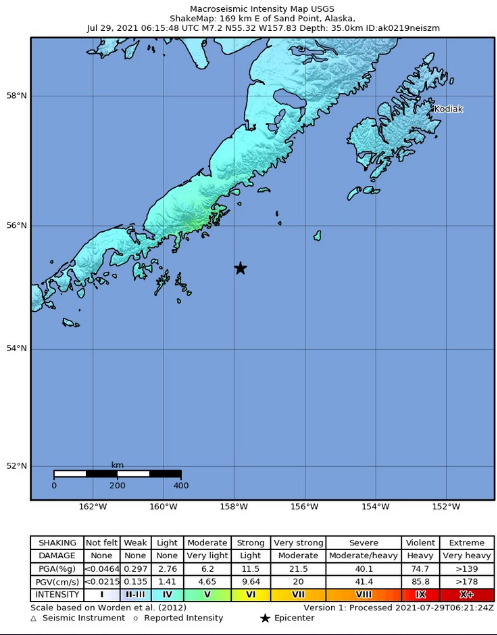 Институтот претходно потврди дека јачината на земјотресот е најмалку 7,2 степени според Рихтеровата скала, а подоцна забележа дека може да достигне и 8,2 степени. Епицентарот на земјотресот бил на длабочина од 35 километри.
🚨#BREAKING: The 8.2 earthquake is the largest to strike the United States since 1965

Warning sirens are now blaring along the Alaskan coastline as waves approach.
The Tsunami Warning System is still calculating possible further risks to the Hawaiian Islands pic.twitter.com/rzzVI4txUD

— R A W S A L E R T S (@rawsalerts) July 29, 2021
Американскиот систем за предупредување од цунами соопшти дека земјотресот бил со јачина од 8,1 степени, додека Европско-медитеранскиот сеизмолошки центар (ЕМСЦ) објави дека јачината на потресот била осум степени според Рихтер.
©Makfax.com.mk Доколку преземете содржина од оваа страница, во целост сте се согласиле со нејзините Услови за користење.

Гутереш: Светот е на работ на бездна, мора да се разбудиме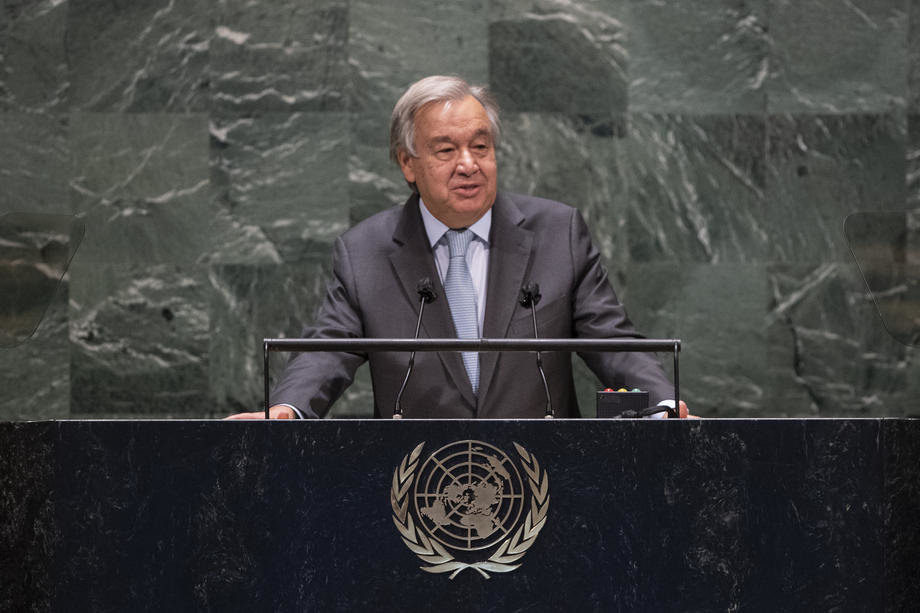 Во своето обраќање на отворањето на 76. сесија на Генералното собрание на ОН, генералниот секретар на Обединетите нации, Антонио Гутереш, рече дека светот, конечно, мора да се разбуди.
"Тука сум да алармирам. Светот мора да се разбуди. Ние сме на работ на бездна", рече Гутереш.
Тој посочи дека денешниот мултилатерален систем е премногу ограничен во своите инструменти и капацитети.
"Мораме да обезбедиме Обединетите нации да се приспособат на новата ера", рече лидерот на ОН.
Тој додаде дека најновите кризи во светот јасно ги открија сите недостатоци и слабости.
"Ковид-19 и климатската криза покажаа кревкост во општествата, но наместо понизност пред овие историски предизвици, гледаме ароганција", рече Гутереш предупредувајќи дека меѓународната заедница се соочува со најголем број на кризи во нашите животи.
"Нашиот свет никогаш не бил повеќе загрозен или поделен. Пандемијата на Ковид-19 покажа огромни нееднаквости. Климатската криза ја мачи планетата. Пресвртот од Авганистан преку Етиопија до Јемен и пошироко го загрозува мирот. Бран недоверба и дезинформации ги поларизира луѓето и ги парализира општествата. Човековите права се под удар, како и науката", рече тој.
Гутереш предупреди за огромни нееднаквости во пристапот до вакцини во развиените земји, додека многу во земјите во развој очајно сакаат имунизација.
"Ова е морално обвинение против состојбата на нашиот свет. Го положивме испитот за наука, но добиваме – недоволен по етика", рече тој.
"Наместо патот на солидарноста, ние сме во ќор-сокак на уништување", рече Гутереш.