(Видео) Историскo ракување на лидерите на Јужна и Севeрна Кoреја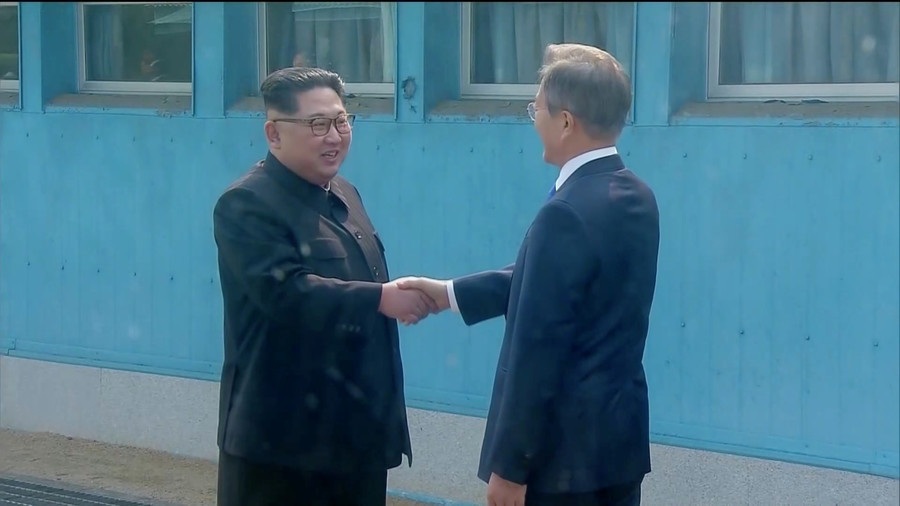 Лидерите на Јужна Кореја и на Севeрна Кoреја, Мун Џае-ин и Ким Џонг-ун, срдечно се ракуваа на почетокот од историската средба во демилитаризираната зона на границата меѓу двете држави. Откако Ким ја премина демаркациската линија на зоната, го повика претседателот Мун за момент да ја премине на територија на Северна Кореја. На територијата на Јужна Кореја беше подготвена свечена церемонијата на дочек и претставување на членовите на двете делегации.
Долгоочекуваната средба се случи во пограниченото село Панмунџом. Тоа е за првпат по цела декада на иста маса да разговараат лидерите на двете Кореи. Средбата има своевидно историско значење со оглед на тоа што Ким стана првиот лидер на Северна Кореја кој стапнал на јужнокорејска територија по војната помеѓу двете земји што заврши во 1953 година.
Главна тема е нуклеарната програма на Северна Кореја, чијшто брз напредок ги зголеми тензиите на полуостровот до точка на вриење кон крајот на 2017 година. Состанокот се одржува по помалку од една недела откако Пјонгјанг најави замрзнување на сите нуклеарни и ракетни вежби и затворање на главно место за тестирање.
Според западните медиуми, Ким во книгата во "Куќата на мирот" запишал "Новата историја почнува сега, години на мир се на историски почеток". По почетокот на средбата Ким изјави дека сака да одржи искрени разговори за актуелни прашања и дека се надева оти самитот би водел кон добар резултат.
The handshake that made history. pic.twitter.com/JB09Ce9mHt

— BBC News (World) (@BBCWorld) April 27, 2018
"Се надевам на пишување ново поглавје меѓу нас и ова е почеток. Ние ќе донесеме нов почеток. Се надевам дека ќе исполниме очекувања што ги имаат другите од нас. Се надевам на договор што ќе исполни големите очекувања", истакна Ким. Според портпаролот на јужнокорејскиот претседател Јун Јунг-џан, сестрата на севернокорејскиот лидер, Ким Јо Џонг изјавила дека треба да се забраза обединувањето на двете Кореи, додека Мун предложил двете земји да се поврзат со железничка линија.
©Makfax.com.mk Доколку преземете содржина од оваа страница, во целост сте се согласиле со нејзините Услови за користење.

(Видео) Силен земјотрес меѓу Куба и Јамајка, опасност од цунами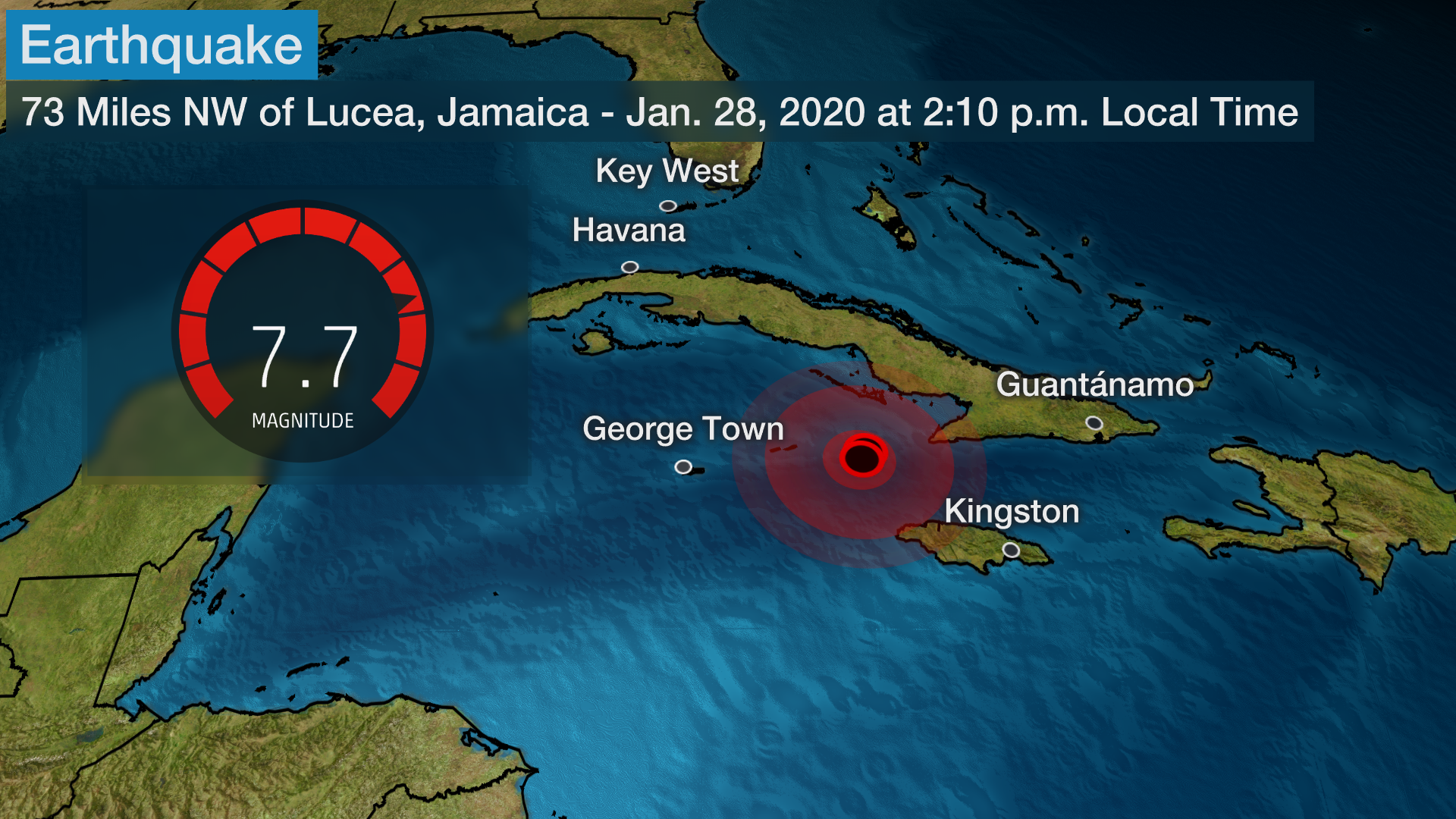 Силен земјотрес со јачина од 7,7 степени ги погоди карипските острови Јамајка и Куба.
Американскиот геолошки преглед соопшти дека епицентарот на силниот земјотрес е на 139 километри северозападно од Јамајка и на 140 километри јужно од Куба, на длабочина од 10 километри, што се смета за релативно плитко.Земјотресот се почувствувал и на Кајманските острови.
Importantes procesos de licuefacción en #Jamaica, producto del sismo de 7.7Mw. ni re reportan víctimas hasta el momento. pic.twitter.com/6VjcFhApVe

— SIMMSA (@SIMMSAmex) January 28, 2020
Центарот во Хаваи за предупредување од цунами соопшти дека врз основа на прелиминарните податоци, опасни цунами бранови се можни на бреговите лоцирани и на 300 километри од епицентарот на земјотресот.