Кејт Мидлтон објави досега невидена фотографија од кралицата и принцот Филип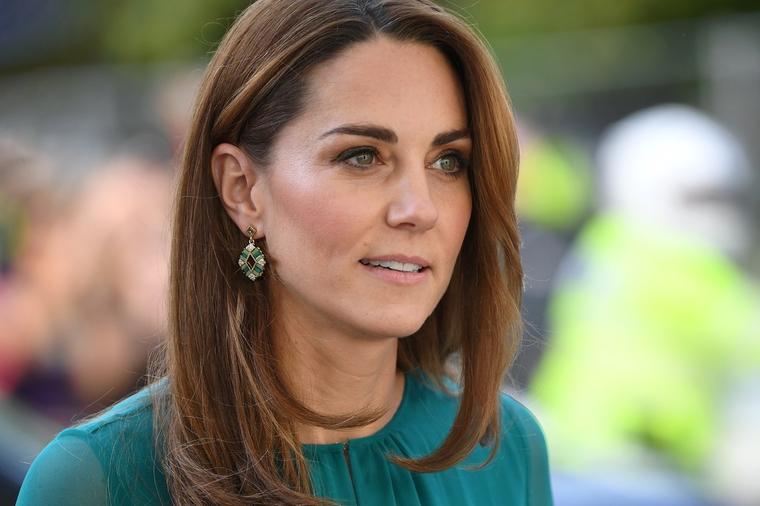 Британското кралско семејство во средата на својот официјален профил на "Твитер" објави досега невидена фотографија од кралицата Елизабета Втора и починатиот принц Филип со своите правнуци. Фотографијата ја сними војвотката од Кембриџ, Кејт Мидлтон, во замокот Балморал во 2018 година.
На фотографијата малиот принц Џорџ стои на левата страна до кралицата, а принцот Луис седи во нејзиниот скут.
The Queen and The Duke of Edinburgh surrounded by seven of their great-grandchildren at Balmoral Castle in 2018.

©️ The Duchess of Cambridge pic.twitter.com/xMmbzfDHwL

— The Royal Family (@RoyalFamily) April 14, 2021
Савана Филипс позира веднаш зад принцезата Шарлота, која седи покрај војводата од Единбург. Десно од него е Исла Филипс, која ја држи Лена Тиндал, а Миа Тиндал стои десно.
На принцот Филип, кој почина минатиот петок на 99-годишна возраст, се присетија и принцот Вилијам и неговата сопруга Кејт, кои исто така споделија заедничка фотографија со кралицата и војводата од Единбург во јавноста.
Today we share, along with Members of The @RoyalFamily, photographs of The Duke of Edinburgh, remembering him as a father, grandfather and great-grandfather.

📷 This picture was taken at Balmoral in 2015. pic.twitter.com/HxNfrL21xU

— The Duke and Duchess of Cambridge (@KensingtonRoyal) April 14, 2021
Нивната фотографија исто така е снимена во Балморал, но во 2015 година, а на неа војводата од Кембриџ ја држи раката на својот син, принцот Џорџ, а принцезата Шарлота е во прегратката на војвотката.
"Денес го паметиме како татко, дедо и прадедо", пишува на твитер-профилот на Кенсингтон ројал.
Remembering The Duke of Edinburgh as a much-loved Father and Father-in-Law.

Members of The Royal Family are today sharing their memories of The Duke – see more on @RoyalFamily. pic.twitter.com/7lIGjhhYtQ

— The Prince of Wales and The Duchess of Cornwall (@ClarenceHouse) April 14, 2021
И принцот Чарлс и неговата сопруга Камила објавија две фотографии во спомен на Филип. На едната војводата и младиот Чарлс играат поло, а на другата Филип стои помеѓу принцот од Велс и војвотката од Корнвол.
©Makfax.com.mk Доколку преземете содржина од оваа страница, во целост сте се согласиле со нејзините Услови за користење.

Во Австрија без полициски час, Турција ги олеснува мерките против Ковид-19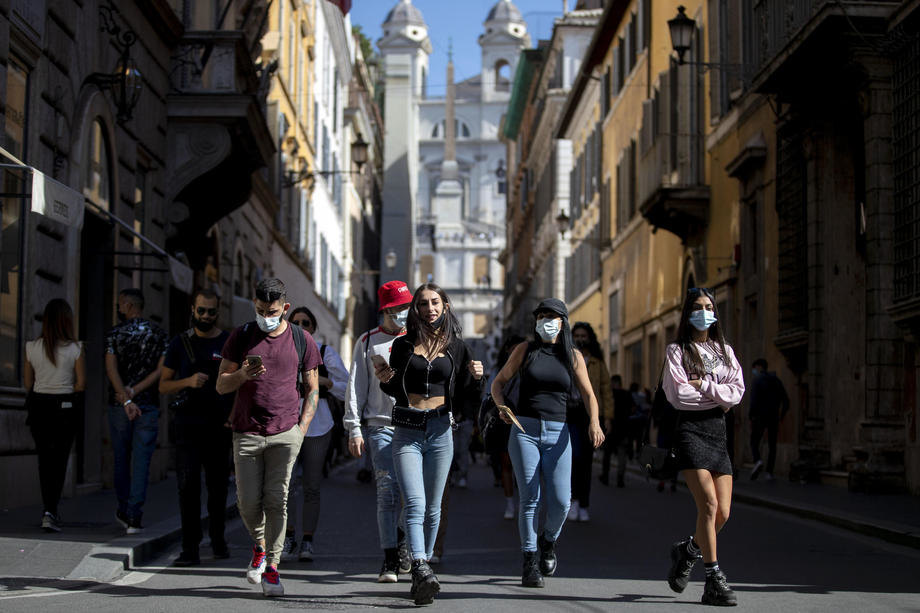 Од денеска во Австрија повеќе не е во сила повеќемесечниот полициски час, што беше воведен како епидемиолошка мерка во борбата против коронавирусот.
Министерството за здравство издаде указ според кој веќе нема полициски час.
Во Австрија, заклучно со 3 ноември, со исклучок на периодот околу католичкиот Божиќ, во сила беше полицискиот час од 20 до 6 часот наутро.
За време на тој период, граѓаните требаше да останат дома и да излегуваат надвор само ако треба да одат на работа, да купуваат, да им помагаат на другите или да шетаат без придружба на луѓе од друго домаќинство.
Укинувањето на полицискиот час е подготовка за големото олеснување на мерките што ќе следат од среда, кога повторно ќе се отворат гастрономијата, хотелите, културните институции и спортот.
По 35 дена, можноста за зараза со коронавирус е намалена за 80% кај вакцинираните лица против Ковид-19, шансите вакцинирано лице да заврши во болница поради инфекција се намалуваат за 90%, додека стапката на смртност се намалува за 95%, покажува нова студија спроведена во Италија.
Од друга страна шпанската полиција интервенираше за да спречи собир на илјадници луѓе, кои се собраа во центарот на Барселона и на блиската плажа, за време на првиот викенд по укинувањето на ограничувањата поради Ковид-19.
Шпанската влада ја укина шестмесечната вонредна состојба на 9 мај на полноќ, па ова е прв викенд без ограничувања, потсетува агенцијата.
Ограничувачките мерки сè уште се на сила во некои делови на земјата, како на пример во Каталонија, каде што баровите и рестораните се отворени до 23 часот, а максималниот број на луѓе на маса е четири лица.
Турција ќе започне со олеснување на строгите мерки воведени поради коронавирусот во понеделник, дозволувајќи движење во текот на денот, додека полицискиот час ќе остане на сила преку ноќ и за време на викендите, објави денеска Министерството за внатрешни работи на Турција.
Турскиот претседател Реџеп Таип Ердоган во петокот објави дека Турција постепено ќе започне со олеснување на мерките што беа воведени пред две и пол недели и значително ќе ги ублажи во јуни, објави Ројтерс.