(Од минута во минута) Русија најави важна промена во стратегијата, дипломати тврдат дека тоа се потези за деескалација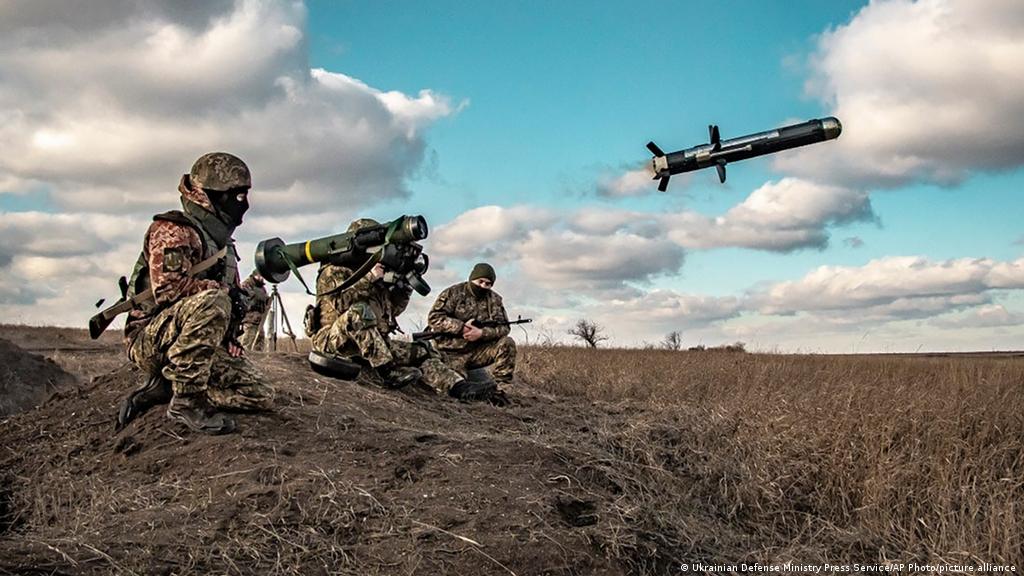 Денес е 30. ден од руската инвазија на Украина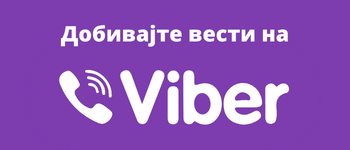 Клучни настани
ЕУ и САД потпишаа договор – Америка ќе ја снабдува Европа со гас
Зеленски: ЕУ доцни со санкциите против Русија
Јапонија ја проширува листата на санкционирани, додадоа уште 25 Руси
Градоначалникот на Мариупол предупреди дека ќе бидат потребни години за да се обнови градот бидејќи борбите се водат без престан
Украинските власти се надеваат дека цивилите блокирани во опколениот град Мариупол денеска ќе можат да го напуштат градот со приватни автомобили
Турција против санциите кон Русија: Нема да дозволиме нашите граѓани да замрзнуваат без руски гас
Од минута во минута:
22:20 Рускиот амбасадор повикан на разговор во Париз поради објавени карикатури
Амбасадорот на Руската Федерација во Париз, Алексеј Мешков, денеска бил повикан на разговор во Министерството за надворешни работи по објавувањето на карикатури на твитер налогот на амбасадата, за кои француската дипломатија вели дека се неприфатливи.
Je rappelais dans un précédent message à quel point le Kremlin se sent dans une guerre morale contre l'occident. Ce craquage complet de l'ambassade de Russie en France en est l'exemple frappant. pic.twitter.com/jrpAbv5kKs

— Julien Pain (@JulienPain) March 24, 2022
21:55 Германското оружје пристигна во Украина
Дополнителното оружје испратено од Германија пристигнало во Украина за да помогне во борбата против руската инвазија, дознава денеска ДПА од кругови на украинската влада.
21:40 (Видео) Русија: Не користиме фосфорни бомби, туку безопасни факли, разликата e oчигледна
Украинскиот претседател, Володимир Зеленски, вчера обвини дека руските сили користат забранети фосфорни бомби во Украина.
Руското Министерство за надворешни работи му одговори на "Твитер" пишувајќи дека неговите тврдења се лажни вести.
The anti-Russian #fakenews factory is not slowing down. No matter how ridiculous or unfounded, all fakes are picked up & legitimized by the MSM.

The newest low is passing off harmless military flares as phosphorus bombs 🤦‍♂️#Think4Yourself pic.twitter.com/h0B5zMgBHT

— MFA Russia 🇷🇺 (@mfa_russia) March 25, 2022
21:30 Бајден: Почит за Полска затоа што прими два милиона бегалци
Американскиот претседател, Џо Бајден, денеска, ѝ оддаде почит на Полска, која обезбеди засолниште за повеќе од два милионa украински бегалци, а потоа се сретна со хуманитарни експерти на терен за да разговараат за тоа што треба да се направи за да се намали страдањето на Украинците.
21:00 ОН: Има сè повеќе докази за масовни гробници во Мариупол
ОН добиваат сè повеќе информации кои го потврдуваат постоењето на масовни гробници во опколениот украински град Мариупол.
За една таква гробница ОН добиле и сателитски снимки кои го потврдуваат нејзиното постоење, изјави Матилда Богнер, шефица на набљудувачката мисија на ОН во Украина.
"Проценуваме дека една таква масовна гробница собира околу 200 тела", рече таа на денешната прес-конференција.
Додаде дека не е сигурно дека сите луѓе закопани во тие гробници се цивили.
Рече и дека стапката на смртност во Мариупол се зголемува, меѓу другото, поради недостигот на храна, струја и вода.
20:45 Русите ја гранатирале командата на украинските воздухопловни сили
Украинската армија денеска соопшти дека руските сили со проектили ја нападнале командата на украинските воздухопловни сили во западна Украина.
Според извештајот, нападот предизвикал значително уништување на инфраструктурата.
19:50 "Москва подготвува терен за да си го спаси образот", вели дипломатски извор
"Очекувавме можност Русите да ги насочат своите сили само на Донбас, но сè додека реториката на Путин останува максималистичка, мора да почекаме да видиме докази за тоа на теренот", додал тој.
19:35 САД: Правиме план во случај Русија да го нападне НАТО
Aмериканскиот советник за национална безбедност, Џејк Саливан, вели дека претседателoт Џо Бајден е подготвен да одговори одлучно, заедно со другите членки на алијансата, во случај Русија да нападне.
19:25 Уапсен украински шпион во Москва
Украински државјанин, извесен Рудас од Харков, бил уапсен во Москва за шпионажа, а наводно бил регрутиран од Украинската служба за безбедност (СБУ) во април 2021 година.
"Тоа може да се види на видео направено за време на сослушувањето", пренесува агенцијата ТАСС, која имала увид во оваа снимка.
18:15 Авторката на "Хари Потер" со реакција откако Путин ја спомна во говор
Таа на "Твитер" сподели статија за затворениот критичар на Путин, Алексеј Навални, и напиша: "Критиката на западната култура за откажување (cancel culture) не треба да доаѓа од оние што моментно убиваат цивили што даваат отпор или од оние што ги затвораат и трујат нивните критичари".
Critiques of Western cancel culture are possibly not best made by those currently slaughtering civilians for the crime of resistance, or who jail and poison their critics. #IStandWithUkraine https://t.co/aNItgc5aiW

— J.K. Rowling (@jk_rowling) March 25, 2022
18:00 (Видео) Бајден до американските војници во Полска: Вие сте најдобрата борбена сила во историјата
Американскиот претседател Џо Бајден, кој пристигна во Полска во рамките на неговата европска турнеја, им се обрати на американските војници стационирани во земјата.
"Она во што сте вклучени е многу повеќе од тоа дали можете или не да му помогнете на украинскиот народ. Ова е нова фаза. Вашата генерација се наоѓа во точка на пресврт", рече тој.
"We are the organizing principle for the rest of the world."

President Joe Biden delivers remarks to US troops in Poland as the Russia-Ukraine conflict continues. pic.twitter.com/F1IxWmM8HV

— CNN (@CNN) March 25, 2022
17:15 Командант во руската армија најави важна промена во стратегијата
Командантот на руската армија Сергеј Рудскoј изјави дека Русија сега ќе ги насочи своите напори на целосно ослободување на Донбас, регион во источна Украина каде што се наоѓаат проруските сепаратистички региони Луганск и Донецк.
17:00 Западен претставник тврди: Руски војници разочарани од тешките загуби го убиле својот командант
Полковникот Медвечек, командант на 37. механизирана бригада, намерно бил прегазен од неговите војници, соопштил функционерот за "Скај њуз".
BREAKING: A Russian brigade commander has been killed deliberately by his own troops after his unit suffered many losses in Ukraine, a western official said.
Colonel Medvechek, commander of 37 Motor Rifle Brigade, was run over by his soldiers, the official said

— Deborah Haynes (@haynesdeborah) March 25, 2022
16:20 Загина уште еден руски генерал, тврдат Украинците
"Украинските сили го убиле командантот на 49. руска армија на Јужниот округ, генерал Јаков Рјезанцев, во напад на Чорнобаивка кај Херсон", тврди Олексеј Арестович, советник на украинскиот претседател Володимир Зеленски.
⚡️Another Russian general killed in Ukraine.

Yakov Ryezantsev was killed in Chornobaivka, a site of intense fighting just north of Kherson, according to Oleksiy Arestovych, advisor to the head of Ukraine's presidential office. pic.twitter.com/V9BNrmg08M

— The Kyiv Independent (@KyivIndependent) March 25, 2022
16:15 Принудно слета авионот на полскиот претседател, кој тргна на средба со Бајден
Авионoт на полскиот претседател Анджеј Дуда, кој се упатил кон Жешов, каде што тој треба да се сретне со американскиот колега Џо Бајден, се вратил во Варшава и принудно слетал, но претседателот не бил во животна опасност, соопшти неговиот кабинет, а пренесува "Ројтерс".
Air Force One landed at Rzeszow airport in Poland near Ukrainian border.
Joe Biden is expected to meet American soldiers here. pic.twitter.com/4HrRmQIZQP

— Parham Ghobadi (@BBCParham) March 25, 2022
15:45 Бајден пристигна во Полска
Американскиот претседател Џо Бајден слета во Полска за да ги види од прва рака меѓународните напори за помош на милионите Украинци кои бегаат од војната и да ги посети американските трупи кои го зајакнуваат источното крило на НАТО.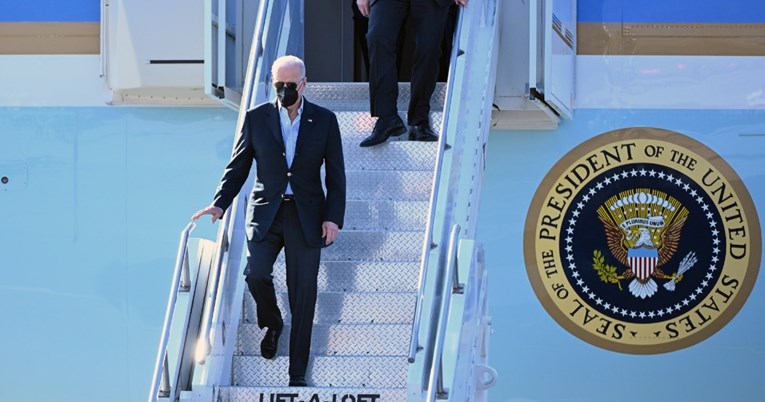 15:00 Путин ги спореди санкциите кон руската култура со нацистичкото палење книги
Рускиот претседател Владимир Путин го спореди отстранувањето на руските уметници од културните програми во некои западни земји со палењето книги од страна на нацистите.
"Последниот пат нацистите во Германија, пред речиси 90 години, водеа таква кампања за уништување на една непожелна култура. Добро се сеќаваме на сликите од запалени книги на јавни места", истакна Путин на средба со културните работници.
14:19 Ердоган: Русија и Украина постигнаа разбирање за одредени теми од преговорите
Турскиот претседател Реџеп Таип Ердоган изјави дека Украина и Русија изгледа постигнале "разбирање" за четири од шест теми, за кои се разговараше за време на преговорите.
14:08 Ердоган: Нема да се приклучиме кон санкциите против Русија
Турските власти нема да се приклучат на санкциите против Русија, бидејќи не можам да дозволам нашите граѓани да замрзнуваат без руски гас, изјави турскиот претседател Таип Ердоган пред новинарите при враќањето од самитот на НАТО.
13:54 (Видео) Бомба падна врз луѓе додека чекаа во ред да земат хуманитарна помош во Харков
Бомба паднала врз луѓе кои чекале во ред пред поштата во Харков, пренесува "Гардијан". Првиот човек на Центарот за граѓански слободи објави видео на Твитер од инцидентот што се случил додека луѓето чекале да земат хуманитарна помош. Оттаму додаваат дека локацијата на снимката е потврдена.
Russians fired on the Nova Poshta postal department in Kharkiv, where Kharkiv residents were receiving humanitarian aid. Here the video of a rocket hitting a crowd of civilians in line#RussiansWarCrimes pic.twitter.com/BvszqcI0s1

— Oleksandra Matviichuk (@avalaina) March 25, 2022
13:41 Зеленски: Украина ќе излезе посилна од оваа војна
Украина беше убава, но сега ќе биде уште поубава благодарение на нашиот народ. Слава на Украина. Одличен проект за обновување. За луѓето. За развој на нашата земја и на цела Европа – рече Зеленски.
13:40 ОН: Се чини дека има масовни гробници во Мариупол
Шефот на тимот на ОН за човекови права во Украина изјави дека набљудувачите добиваат сè повеќе информации за масовни гробници во околниот град Мариупол во Украина, вклучително и една во која се чини дека има 200 тела.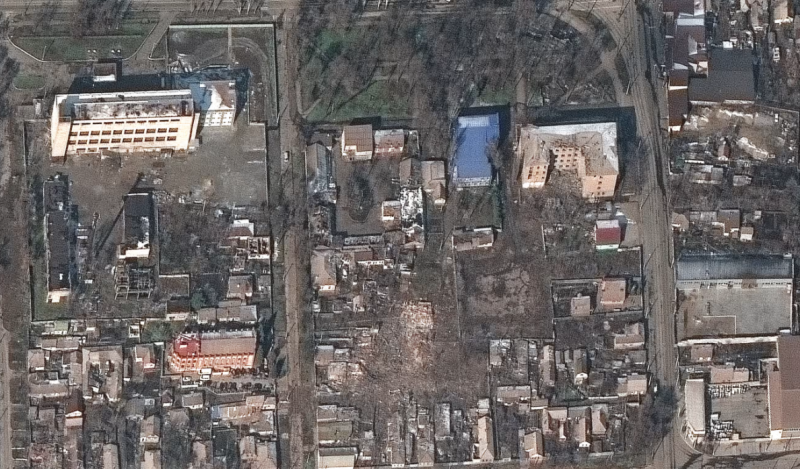 13:10 Руски воен капелан убиен за време на гранатирање во близина на украинската граница
Руски воен капелан е убиен во украински ракетен напад во југозападна Русија во близина на границата со Украина, соопшти во петокот Руската православна црква.
13:06 Русија: Пријателските земји би можеле да платат за гас во локална валута или биткоин
Русија состави список на "непријателски земји", што се совпаѓа со земјите кои и воведоа санкции поради инвазијата на Украина. На листата, меѓу другите, се и САД, членките на ЕУ, Велика Британија, Јапонија, Канада, Норвешка, Сингапур, Јужна Кореја, Швајцарија и Украина.
13:00 Украинската страна ги потврди загубите – Русија ја постигна една од најважните цели во инвазијата
Руските сили делумно создадоа копнен коридор кон Крим од територијата во украинскиот регион Доњецк, соопшти украинското Министерство за одбрана.
– Непријателот делумно успеа да создаде копнен коридор меѓу привремено окупираната Автономна Република Крим и дел од регионот Доњецк – се наведува во онлајн соопштението.
12.40 Меѓународниот комитет за спасување предупредува на катастрофална здравствена криза во Украина
Меѓународниот комитет за спасување (ИРЦ) во петокот предупреди дека цивилите во Украина се соочуваат со "катастрофална здравствена криза" бидејќи нападите врз здравствената инфраструктура го ограничуваат пристапот до "услуги и набавки за спасување живот
12:31 Кремљ: САД го споменуваат хемиското оружје за да го одвлечат вниманието од срамните прашања
Разговорите на САД дека Русија користи или би можела да користи тактики за хемиско оружје го одвлекуваат вниманието од срамните прашања за Вашингтон, изјави портпаролот на Кремљ, Дмитриј Песков.
Тој рече дека ништо страшно нема да се случи ако Русија биде исфрлена од Г20, која ја сочинуваат најголемите светски економии, бидејќи светот е многу поразновиден, не е светот само САД и Европа.
12:20 Денес ни е објавена тотална хибридна војна – Лавров откри која е главната цел на Западот
Рускиот министер за надворешни работи Сергеј Лавров изјави дека Западот на Русија и објавил тотална, хибридна војна.
-Денес ни прогласија вистинска хибридна војна, тотална војна. Овој термин што го користеше Хитлерова Германија, сега го користат многу европски политичари кога кажуваат што сакаат да прават со Руската Федерација – рече Лавров.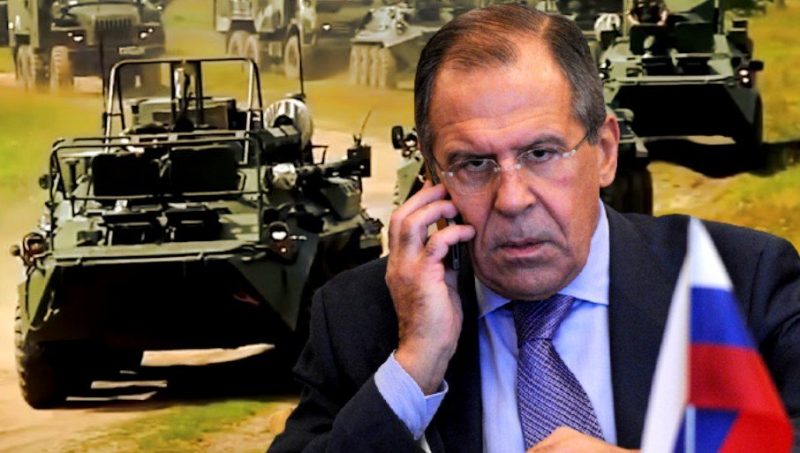 12:10 Рускиот амбасадор ја тужи италијанската "Ла Стампа" за споменувањето на убиство на Путин
" Непотребно е да се каже дека ова е спротивно на правилата на новинарството и моралот", им рече Разов на новинарите пред канцеларијата на римското обвинителство, откако ја поднесе тужбата.
12:00 Кремљ: Ерозијата на светскиот поредок ја започна НАТО со бомбардирањето на Белград
Портпаролот на Кремљ, Дмитриј Песков, на денешната прес-конференција изјави дека ерозијата на светскиот поредок започна со бомбардирањето на Белград на НАТО.
– Кремљ смета дека ерозијата на светскиот поредок започна со американските напади врз Белград – рече тој.
Песков тогаш изјави дека Г-20 е важен и дека Русија ќе биде подготвена да учествува на самитот, но дека ако одлучат да ја исфрлат Москва од оваа група, тоа нема да биде фатално за нив.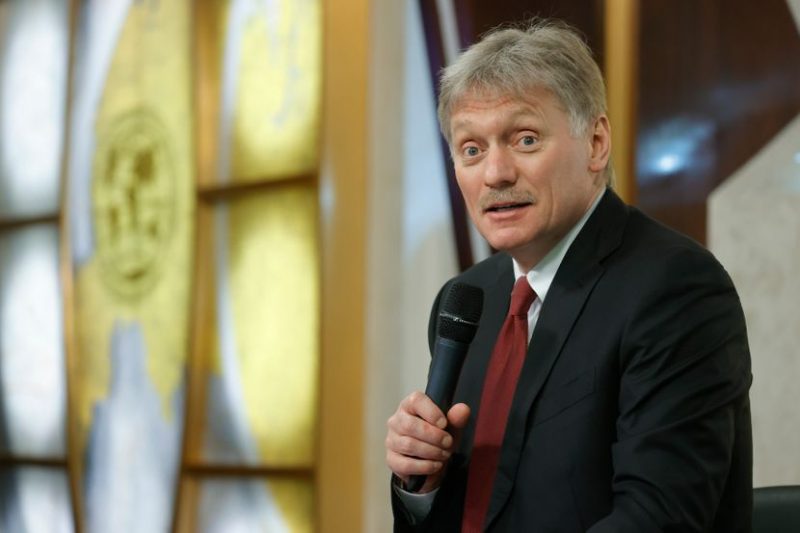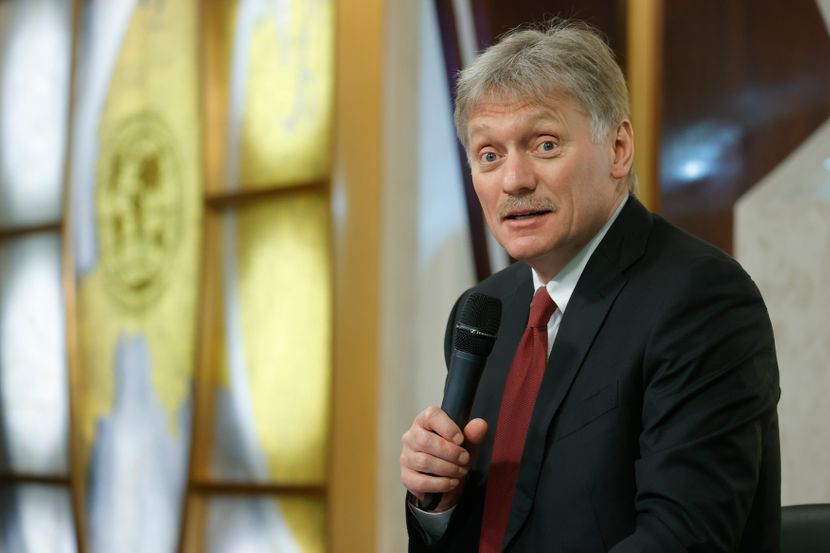 11:50 Градоначалникот на Мариупол: Ќе бидат потребни години за да се обнови градот, борбите се водат без престан
Хуманитарната ситуација во опколениот украински град Мариупол продолжува да се влошува, а Русија ја блокира испораката на хуманитарна помош, изјави градоначалникот на овој град.
Стратешкиот пристанишен град од првите денови на војната е опколен од руски војници, без струја, вода и гас. Поголемиот дел од градот сега е во урнатини.
11:45 Конашенков: Уништена е последната голема нафтена база во Украина
Министерството за одбрана на Руската Федерација утринава соопшти дека руските сили ја уништиле последната голема украинска нафтена база во предградието на Киев, како и центар за обука на странски платеници.
Нафтената база во населбата Калиновка беше погодена со високопрецизни крстосувачки ракети "Калибар", изјави портпаролот на министерството Игор Конашенков на брифинг во Москва.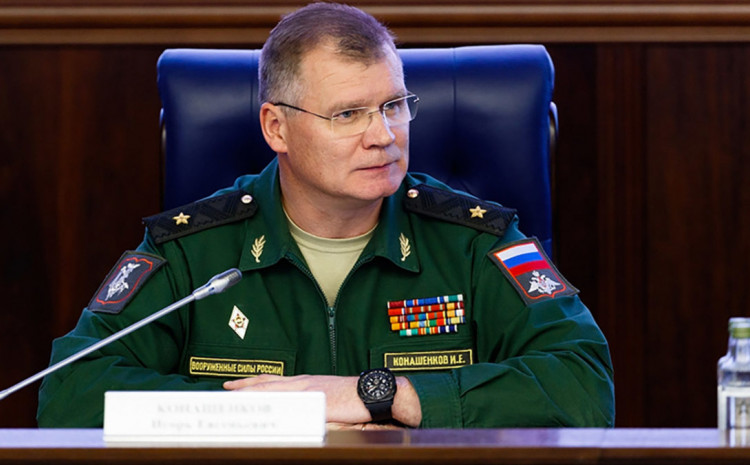 11:40 Украинските власти: Денеска евакуација на цивили од Мариупол
Украинските власти се надеваат дека цивилите блокирани во опколениот град Мариупол денеска ќе можат да го напуштат градот со приватни автомобили, изјави украинската вицепремиерка Ирина Верешчук.
Повторените обиди да се организира безбедно излегување на цивилите од јужниот пристанишен град, кој е под опсада на руските сили, не успеаја.
11:20 Кличко: Посилни сме од Русите оти тие се борат за пари, а ние за независност
"Имаме неверојатна мотивација да ја браниме иднината на нашите деца. Руските војници никогаш нема да влезат во нашиот град", рече Кличко во интервју за Н1.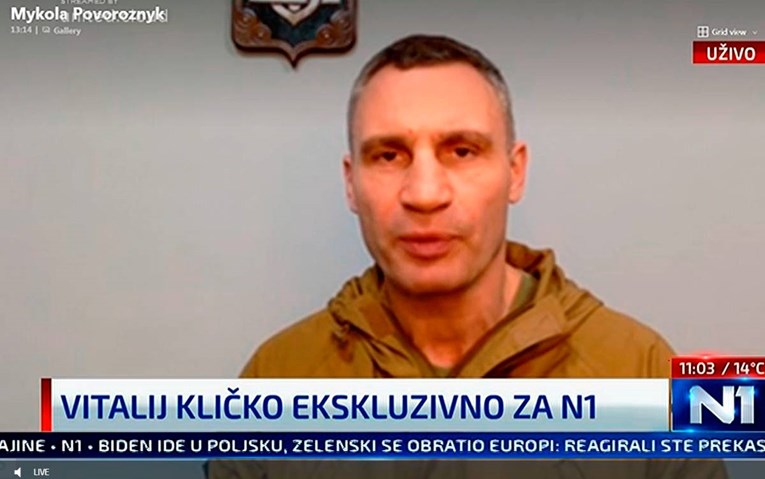 11:00 Германска министерка: Путин се обидува да го дестабилизира Западен Балкан
Германската министерка за надворешни работи Аналена Баербок вели дека Европа треба да биде претпазлива од напорите на Русија да го дестабилизира Западен Балкан во услови на војна во Украина.
Баербок за новинарите вчера во Берлин изјави дека слични потези му претходеле на воениот ангажман на Русија во Украина и покрај постојаното негирање на Москва дека подготвува напад.
10:40 Турција против санциите кон Русија: Нема да дозволиме нашите граѓани да замрзнуваат без руски гас
Претседателот на Турција рече и дека Турција нема да се приклучи на санкциите против Руската Федерација бидејќи не може да дозволи нејзините граѓани да замрзнуваат без руски гас.
10:25 ЕУ и САД потпишаа договор – Америка ќе ја снабдува Европа со гас
САД ќе работат на снабдување на Европа со најмалку 15 милијарди кубни метри течен гас во 2022 година, во партнерство со други земји, соопшти Белата куќа.
Европската зависност од руската енергија, гас и нафта се покажа како главна пречка во напорите на Западот да ја казни официјална Москва за интервенцијата во Украина, пренесоа американските медиуми.
10:20 Русите го уништија главното складиште за гориво во Киев
Вооружените сили на Русија во ракетен напад го уништија главното складиште за гориво во близина на Киев, соопшти денеска руското Министерство за одбрана.
Портпаролот на Министерството, Игор Конашенков, на прес-конференција изјави дека нападот се случил синоќа, а во него биле користени крстосувачки ракети "Калибар", кои биле истрелани од морето, пренесува "Ројтерс".
10:10 (Видео) Исповед на Украинка која го напуштила својот дом: Беше многу тешко бидејќи не разбираш каде одиш
Украинката Илона Лемеха (30) од Днипро морала да го напушти домот, семејството и земјата за да побегне од областа зафатена од војна.
Таа отпатувала низ Унгарија и успеала да добие виза за да дојде во Велика Британија.
🔺TUŽNA ISPOVIJEST / Ukrajinka otišla iz zemlje nakon ruskog napada: Četiri dana sam se vozila do Mađarske, moji roditelji su lakše ovo sve podnijeli

🎥 Video credit: @SkyNews #UkraineRussiaWar #BREAKING pic.twitter.com/fsID1guuj0

— Dnevni avaz (@DnevniAvaz) March 25, 2022
09: 00 На Русите им било кажано: Завршете до овој датум
Генералштабот на вооружените сили на Украина тврди дека на руските војници им било кажано дека војната мора да заврши до 9 мај, кога се одбележува Денот на победата над фашизмот.
08.45 (Видео) Зеленски: ЕУ доцни со санкциите против Русија
Обраќајќи им се на членовите на Европскиот совет преку видео врска, украинскиот претседател Володимир Зеленски им порача на земјите од ЕУ дека доцнат со воведувањето санкции кон Русија
08.38 Русија: Западните санкции само ќе го обединат руското општество
Глупаво е да се верува дека западните санкции против руски компании и бизнисмени би можеле да имаат какво било влијание врз владата во Москва, изјави денеска поранешниот руски претседател и заменик претседател на Советот за безбедност Дмитриј Медведев.
08.35 Лукашенко за предлогот на Полска: Тоа може да предизвика Трета светска војна
Претседателот на Белорусија Александар Лукашенко предупреди дека предлогот на Полска за распоредување западни мировници во Украина може да предизвика Трета светска војна
Belarus President Lukashenko, a close ally of Russian President Putin, said today (Thursday) a deployment of Western peace keepers in Ukraine suggested earlier this month by Poland could spell the beginning of the "Third World War." https://t.co/z0xObdVipd

— Kris Janowski (@JanowskiKris) March 24, 2022
08.30 Драматичен апел од Мариупол: Луѓето почнаа да гладуваат
Луѓето во Мариупол умираат од глад, објави Градскиот совет на Мариупол, а пренесуваат агенциите
Ukrainians in #Mariupol are DYING FROM HUNGER, the government says. Russia is attacking all humanitarian convoys that try to enter the sieged city. People are starving. This is a deliberate destruction of Ukrainians as a nation. They are killing us, starving us, deporting us

— Anastasiia Lapatina (@lapatina_) March 24, 2022
08.25 Новинар на БиБиСи од Ирпин: Сè е уништено
Еден месец по почетокот на војната во Украина, новинарот на Би-Би-Си Џереми Боуен се врати во Ирпин. Овој град недалеку од Киев стана клучен во битката за главниот град.
08.20 Јапонија ја проширува листата на санкционирани, додадоа уште 25 Руси
Јапонија ќе го замрзне имотот на уште 25 руски државјани и ќе го забрани извозот во 81 руска организација, соопшти Министерството за финансии на Јапонија.
08.10 Зеленски јавно го повика Орбан: Дали си со Путин или со Украина?
За време на неговиот говор на самитот на НАТО, украинскиот претседател Володимир Зеленски директно им се обрати на некои европски шефови на држави, нагласувајќи го нивното сегашно ниво на поддршка или недостаток на поддршка за Украина
08.00 Џо Бајден пристигнува во Полска
По самитот на лидерите во Брисел чија цел беше да се покаже дека Западот е обединет против Русија, претседателот на Соединетите Американски Држави, Џо Бајден, оди во Полска за да договори план за бегалците
©Makfax.com.mk Доколку преземете содржина од оваа страница, во целост сте се согласиле со нејзините Услови за користење.

Кличко: Главна цел на Русија останува освојувањето на Киев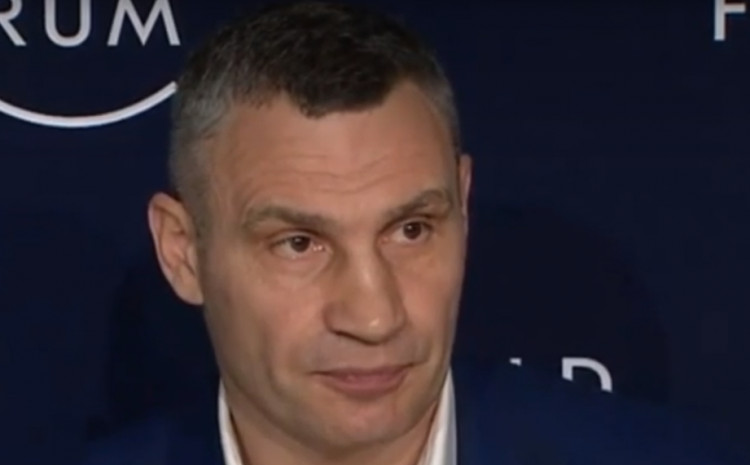 Виталиј Кличко, градоначалникот на Киев и поранешен светски шампион во бокс, им се обрати на собраните на Светскиот економски форум (СЕФ), кој се одржува во Давос, Швајцарија.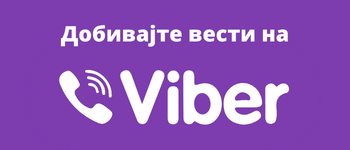 Тој рече дека Русија сè уште се надева оти ќе го преземе главниот град на Украина.
"Јасно е дека не станува збор за специјална воена операција, како што тврди Русија, туку за војна, една од најголемите по Втората светска војна. Илјадници луѓе загинаа, меѓу кои и многу деца, а на истокот на земјата се води голема битка", рече Кличко.
Тој рече дека не е тајна оти окупацијата на цела Украина и понатаму е приоритет на Русија, "а нејзината главна цел е главниот град, срцето на земјата", додавајќи дека "целиот свет виде докази за воени злосторства преку сателитските снимки на Буча".
"Сите разбираат дека ова не е специјална операција, туку геноцид врз украинскиот народ", рече Кличко мислејќи на човечкото страдање во Украина, пренесуваат медиумите.