(Фото) Претепаната Британка во Сплит раскажува: Беше ужасно, нè заклучија во соба и почнаа да нè тепаат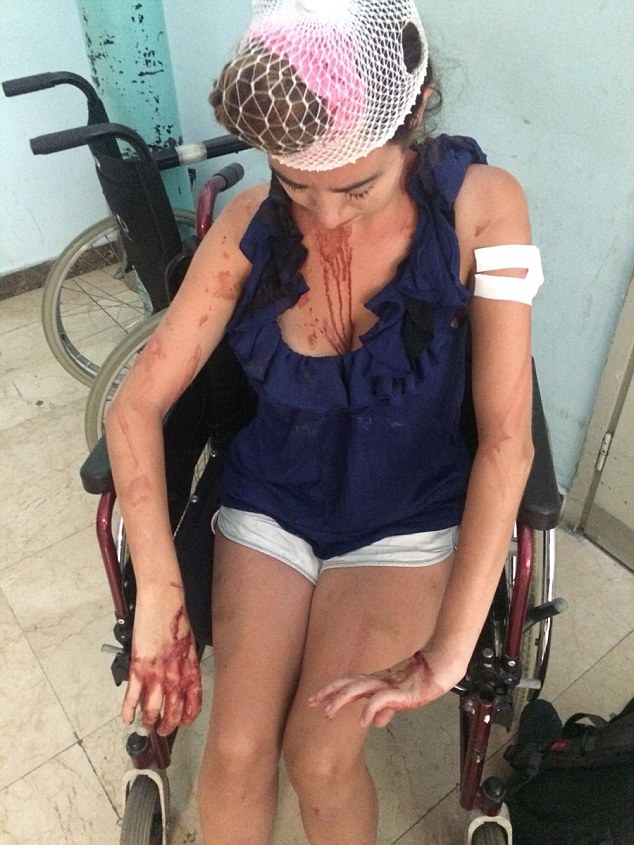 Полицијата во Сплит потврди дека младата Британка била нападната за време на својот одмор во Сплит во хостелот во кој била сместена со своето момче. Од полицијата информираа дека на 31 минатиот месец добиле пријава по што веднаш биле испратени полициски екипи на самото место, по извршениот увид констатирано било дека девојката и нејзиното момче биле нападнати. По нападот, хостелот во кој биле сместени е затворен.
Британската студентка својата приказна ја раскажа и за британски "Дејли мејл". "Добив удари со метална шипка", раскажува 26-годишната Лаура Денмар, за "Дејли мејл".
Со своето момче Џереми резервиравме сместување преку интернет, се одлучивме за хостелот бидејќи беше поевтино ноќевањето, раскажува Лаура и додава дека веднаш штом пристигнале ѝ станало јасно дека станарите не работат по закон.
Laura Denmar (pictured) was attacked in the Croatian resort of Split when she refused to pay more money for a hostel
The student playwright suffered a gash to the head, a fractured hand and bruising to the arms and bodyhttps://t.co/bp2tGmohdv

— soldier of fortune (@tomas04464141) August 19, 2018
Лаура во својата изјава посочува дека кога пристигнале во хостелот и сакале да се пријават на рецепција, таа и нејзиното момче биле препратени во друг хостел да земат клучеви од собата. Откако конечно успеале да ги земат клучевите и се сместиле во својата соба, ги дочекало, вели таа, уште едно изненадување, во хостелот, кој имал околу 30-тина соби на број,  имало само еден тоалет, а во хостелот немало ниту одговорни лица.
"Бидејќи немавме друг избор во моментот, а при тоа веќе и плативме за сместувањето, решивме да останеме. На последниот ден  дојде една жена која ги чистеше собите и рече дека мораме или веднаш да ја напуштиме собата и да си одиме или да платиме уште пари. Ѝ реков дека нејзиното барање е неразумно и одбив да ѝ дадам повеќе пари, а таа на тоа ми одговори дека ќе повика полиција", прераскажува Лаура за "Дејли мејл".
Откако уште од првиот ден бев свесна дека тие работат незаконски, додава Лаура, ѝ реков дека слободно може да ја повика полицијата.
"Наместо полиција, жената повика некој маж, за кој мислам дека беше сопственикот. Се обидовме веднаш да излеземе од собата и да си одиме, но таа ни ја заклучи вратата и немавме излез. Мажот кој го повика дојде со уште еден човек и тие физички го нападнаа моето момче Џереми, додека жената со метална шипка почна да ме удира мене. Ужасно беше," раскажува претепаната девојка.
По нападот, Лаура заврши со скршеници на главата, скршена рака и модринки. Нападот освен во полицијата, таа и нејзиното момче го пријавиле и во Амбасадата на Британија, како и на интернет-страницата преку која го пронашле сместувањето.
Таа за крај на својата изјава посочи дека сака да ги предупреди сите туристи од целиот свет за внимаваат при резервирање на онлајн сместување.
©Makfax.com.mk Доколку преземете содржина од оваа страница, во целост сте се согласиле со нејзините Услови за користење.

Силно невреме зафати делови од Хрватска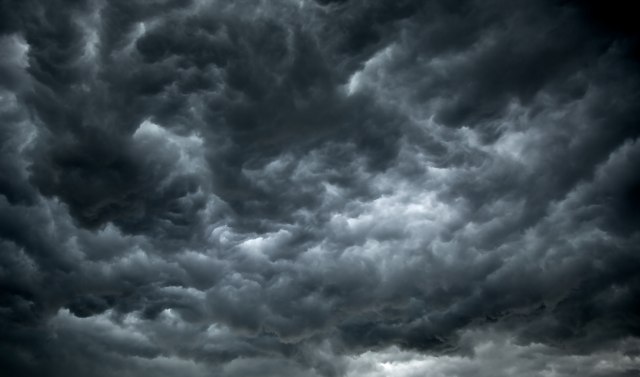 Најавената промена на времето, што треба да ја зафати скоро цела Хрватска вечерва и утре, веќе пристигна во Далматинска Загора.
Како што јавуваат тамошните медиуми, во раните попладневни часови имало силен развој на облачност во голем дел од Загора, проследен со грмотевици и врнежи во некои делови.
Во областите погодени од дождот, температурата на воздухот за кратко време паднала за повеќе од 5 Целзиусови степени.
Поради опасност од грмежи, прогласен е жолт метеоролошки аларм за централна и источна Хрватска, додека во Далмација е на сила жолт метеоролошки аларм, поради високите температури кои произлегуваат од топлотниот бран што се очекува да се задржи над Хрватска уште денеска.
Од истата причина, прогласен е портокалов аларм во Истра, Кварнер и подвелебитската област, со нагласување дека таму е на сила и жолт аларм заради опасност од невреме, а на крајниот југ на брегот важи портокаловиот аларм поради високите температури.