Шефот на одделот за изборен криминал во САД поднесе оставка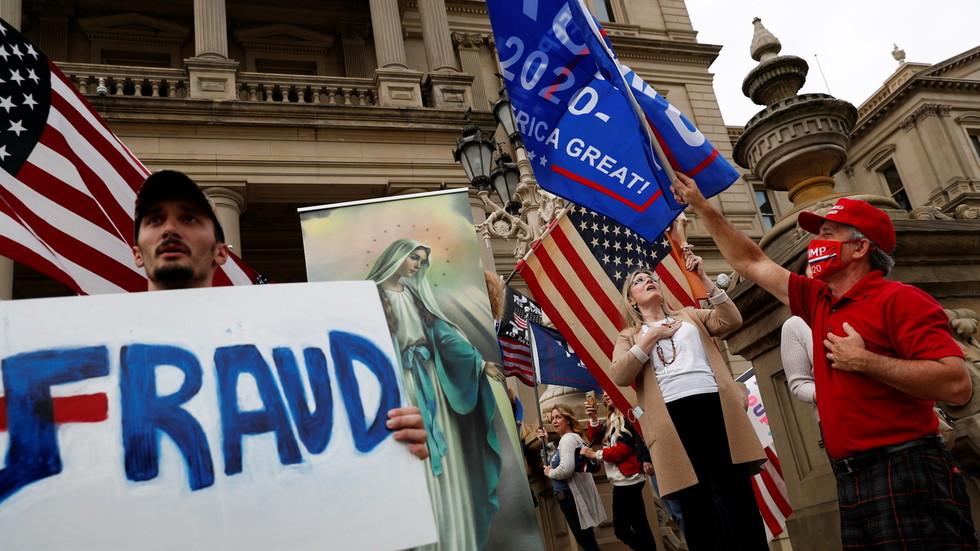 Откога американскиот министер за правда, Бил Бар, ги овласти сојузните обвинители да поведат истрага за нерегуларности на претседателските избори во САД, шефот на одделот за изборен криминал при Министерството одлучи да поднесе оставка.
"Откако се запознав со новата политика и нејзините последици, со жалење морам да се повлечам од мојата улога како директор на одделот за изборен криминал", напиша Ричард Пилгер во електронската порака до своите колеги, објави "Њујорк тајмс".
Пилгер, наводно, рекол дека ќе добие друга улога во Министерството за правда и ќе работи на одделот за гонење корупција.
BREAKING: Attorney General William Barr has authorized federal prosecutors to pursue "substantial allegations" of voting irregularities before the 2020 presidential election is certified. (Per AP)

— Jennifer Franco (@jennfranconews) November 9, 2020
Претходно, одделот за изборен криминал не преземаше отворени истражни чекори сè додека не завршат изборите, но таквиот пасивен и одложен пристап за спроведување, според Бар, може да резултира со ситуации во кои изборните неправилности не може реално да бидат исправени.
Новата политика на Бар дозволува истраги и ревизии ако има јасни и очигледно веродостојни тврдења за неправилности, кои ако се точни, потенцијално може да влијаат на резултатите.
Here is the email that Richard Pilger sent out to his colleagues before resigning this evening. pic.twitter.com/ghJJEVEf71

— Jon Hansen (@JonHansenNews) November 10, 2020
Апелирајќи обвинителите да ги решат овие обвинувања на навремен и ефикасен начин, Бар предупреди дека тие треба да ја одржат апсолутната посветеност на Министерството за правда на правичноста, неутралноста и непартизацијата и да не поведуваат истраги засновани на специфични, шпекулативни, нереални или неосновани тврдења.
Според "Тајмс", Бар веќе одобрил истрага за обвинувањата на републиканците дека во Невада имало гласачи што немале право да гласаат, а во Пенсилванија имало гласови испратени по пошта со сменет датум.
Иако демократот Џо Бајден прогласи победа во саботата, Доналд Трамп го оспори тоа пред судот.
Ниту една од државите сè уште не ги потврдила своите изборни резултати, а во тужбите на Трамп се бара ревизија на гласањето во повеќе држави во кои неговото рано водство беше збришано со гласовите испратени по пошта и пребројани долго по денот на изборите.
©Makfax.com.mk Доколку преземете содржина од оваа страница, во целост сте се согласиле со нејзините Услови за користење.

Германија ги забрани пластичните кеси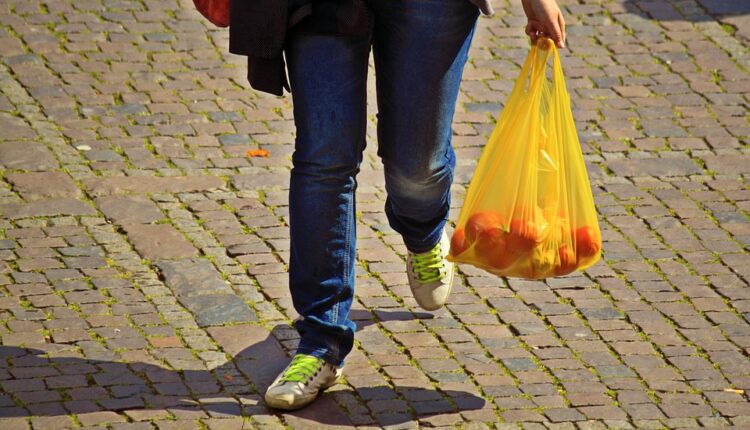 Германскиот парламент, Бундестагот, изгласа закон за забрана на пластични кеси на мало од 2022 година, со тоа што тенки пластични кеси за пакување овошје и зеленчук сепак да бидат дозволени.
Забраната се однесува на пластични кеси со дебелина од 15 до 50 микрометри, кои се стандардни во малопродажбатата.
"Пластичната кеса е синоним за непотребно трошење на ресурси", рече германската министерка за животна средина. Таа рече дека платнените вреќи, корпи и пластични кутии кои можат да се користат повеќепати се "добра алтернатива" на пластичните кеси.
Еколошката организација WWF ја поздрави забраната за пластични кеси, но истовремено рече дека таа има "само симболична тежина".
"Помалку од еден процент од потрошувачката на пластика во Германија отпаѓа на пластичните кеси", се вели во соопштението на WWF.
Партијата на зелените исто така го поддржа законот во парламентот, но смета дека трендот на употреба на пакување за еднократна употреба не е запрен.
Опозициските партии Алтернатива за Германија и Либералдемократската партија гласаа против законот затоа што сметаат дека тоа е нефер мерка за германската малопродажба, без видлив ефект врз животната средина, образложувајќи дека тоа се однесува само на германската трговија, додека другите земји на ЕУ не се засегнати од тие законски мерки.
Пратеникот на АфД, Андреас Блек, посочи дека договорот меѓу малопродажбата и федералната влада за намалување на употребата на пластични кеси, постигнат пред две години, донел резултати и ја намалил употребата на кеси за две третини.
"Законот за забрана на пластични кеси е најбезсмислената еколошка забрана за овој изборен период", рече Блек.
Во последните две години, огромното мнозинство од ланците на маркети целосно ги исфрлија од употреба пластичните кеси.