(Видео) Протести против ковид мерките на Макрон, илјадници луѓе на улиците во Франција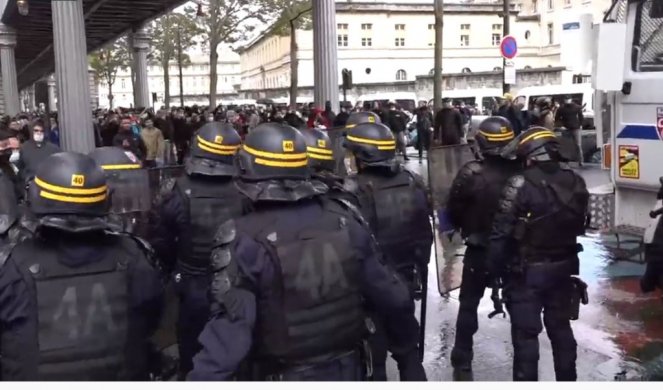 Илјадници луѓе маршираа низ цела Франција денеска во знак на протест против плановите на претседателот Емануел Макрон да воведе задолжителна вакцинација на здравствените работници и за сертификати за вакцинација при влегување во кафулиња, ресторани и кина.
Макрон најави нови мерки оваа недела со цел земјата да се справи со драстичното зголемување на бројот на заболени од Ковид-19, додека демонстрантите велат дека мора да се почитува слободата на избор на оние кои не сакаат вакцинација, пренесуваат агенциите.
The streets of Paris remind me of London on 26th June anti lockdown protest.#NoVaccinePassports #PassSanitaire
We stand with France today, this sends a message to us all. Power to the people. pic.twitter.com/6zGVaazGwG

— Shaun K (@skbytes) July 17, 2021
Новите мерки веќе предизвикаа демонстрации на почетокот на оваа недела, поради што полицијата употреби солзавец за да ги растера насобраните.
Протестите се одржаа во Париз, Марсеј, Лион, Лил и некои други помали центри, а вклучија и демонстранти со "жолти елеци", кои, според медиумите, се обиделе да ги оживеат антивладините протести што се случија за време на заклучувањето.
This is Marseille, people in there thousands marching peacefully. The world needs this movement to grow, blossom, and spread.

There is something happening in France today.

Let everyone know, because it wont be on the 6 o'clock news.pic.twitter.com/dBx7McSzur

— Darren of Plymouth 🇬🇧 (@DarrenPlymouth) July 17, 2021
И покрај протестите, стратешка истражувачка агенција во петокот објави дека повеќе од 60 проценти од Французите се согласуваат со задолжителната вакцинација на здравствените работници, како и со задолжителните сертификати за вакцинација на некои јавни места.
©Makfax.com.mk Доколку преземете содржина од оваа страница, во целост сте се согласиле со нејзините Услови за користење.

Сијарто: На Европа ѝ се заканува нов миграциски бран од Авганистан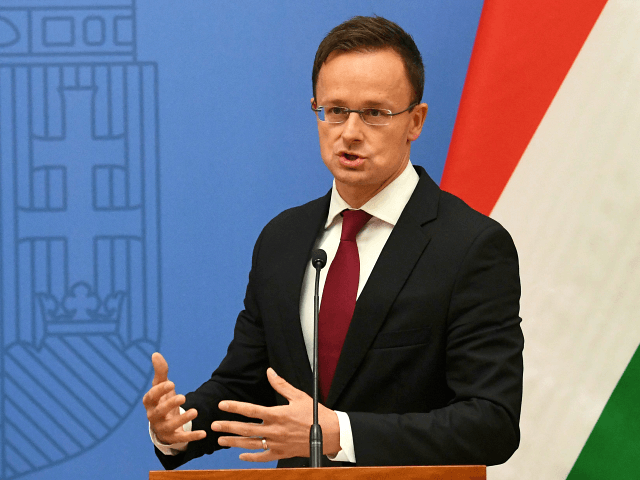 На Европа ѝ се заканува нов бран на илегална миграција од Авганистан, изјави унгарскиот министер за надворешни работи, Петер Сијарто, во Њујорк.
Тој зборуваше на состанокот на шефовите на дипломатиите на Европската Унија, кои се во Њујорк по повод седницата на Генералното собрание на ОН.
Министерот пред новинарите предупреди на лошо сценарио од Авганистан. Рече дека сите фактори укажуваат на зголемената опасност од илегална миграција.
"За жал, повеќето земји членки на ЕУ не научија од она што ѝ се случи на Европа во 2015 година", рече тој.
Доколку ЕУ не ја смени својата позиција, тоа ќе резултира со уште еден сериозен бран илегална масовна миграција, што треба да го избегнеме, објасни министерот.