(Видео) Триумфалната порта во Париз претворена во уметничка инсталација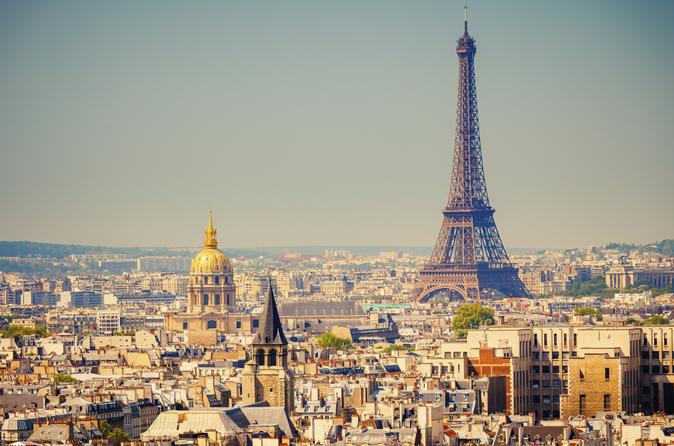 Во Париз беше претставено монументално уметничко дело околу Триумфалната порта, кое е целосно покриено со сребрено и сино платно.
Оваа инсталација е дело на покојниот уметнички пар Христо и Жан Клод, кои го осмислија проектот во 1961 година, а официјалното отворање е закажано за утре.
Посетите ќе бидат можни во следните три недели, а за време на викендот кружниот тек околу Триумфалната порта ќе се претвори во пешачка зона.
Посетителите на познатата Наполеонска порта, која доминира на авенијата на Елисејските полиња, не само што ќе може да го набљудуваат туку и да го допрат платното како што замислуваа уметниците.
Timelapse footage shows Paris's iconic Arc de Triomphe wrapped in 270,000 square feet of silver and blue recyclable fabric as part of a posthumous art installation designed by artists Christo and Jeanne-Claude. https://t.co/IlyCfw02eQ pic.twitter.com/B1wCArL5so

— ABC News (@ABC) September 16, 2021
Оние што ќе се искачат на врвот на височина од 50 метри ќе може да застанат на платното од терасата на покривот.
Министерката за култура, Розелин Башело, рече дека ова е невообичаен подарок за парижаните, Франција и пошироко, за сите љубители на уметноста и додаде дека ова дело е постхумно сведоштво за уметничкиот гениј на неговите креатори.
Христо Владимиров Јавачеф, роден во Бугарија, го запозна Жан Клод де Гибон во Париз 1958 година, а подоцна станаа љубовници. Жан Клод почина во 2009 година, а Христо во мај минатата година.
©Makfax.com.mk Доколку преземете содржина од оваа страница, во целост сте се согласиле со нејзините Услови за користење.

Москва воведува строги ковид-мерки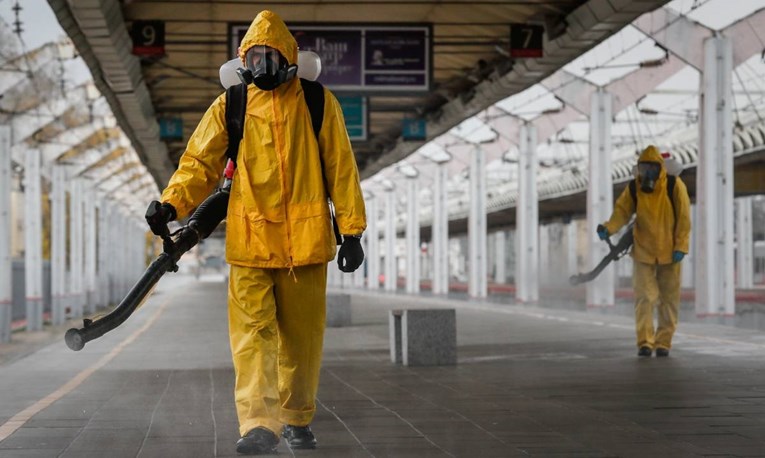 Русија во главниот град Москва воведува ограничувачки мерки со цел да спречи ширење на Ковид-19.
Градоначалникот на Москва најави дека следната недела повторно ќе се почне со работа од дома, а вакцинацијата ќе биде задолжителна за работниците во услужните дејности.
Постарите луѓе што не се вакцинирани треба да останат дома
Сергеј Собјанин им нареди на работодавците најмалку 30 отсто од нивните вработени да работат од дома во следните четири месеци. Вакцинираните вработени и оние што неодамна заздравеле од Ковид-19 ќе бидат ослободени од оваа одредба.
На државјаните на Москва на возраст од 60 години и повеќе, како и на хронично болните жители, доколку не се вакцинирани или заболени од коронавирус, им е строго наложено да останат дома.
Рекорден број заразени и починати
Угостителските објекти во главниот град на Русија се должни да вакцинираат најмалку 80 проценти од својот персонал со првата доза до 1 декември, а втората до 1 јануари 2022 година.
"Свесен сум за тоа колку се непријатни овие ограничувања, но едноставно нема друг начин да ве заштитиме од сериозната болест. Ве молиме, вакцинирајте се. Ова ќе го заштити вашето здравје и ќе можете да продолжите со вообичаениот начин на живеење", рече Собјанин.
Рекорден број заразени и смртни случаи се регистрирани во Русија во последните денови. Денес, пријавени се 33.740 новозаразени од Ковид-19 и 1.015 смртни случаи.