На Вучиќ му е врачен документ со кој Србија треба да го признае Косово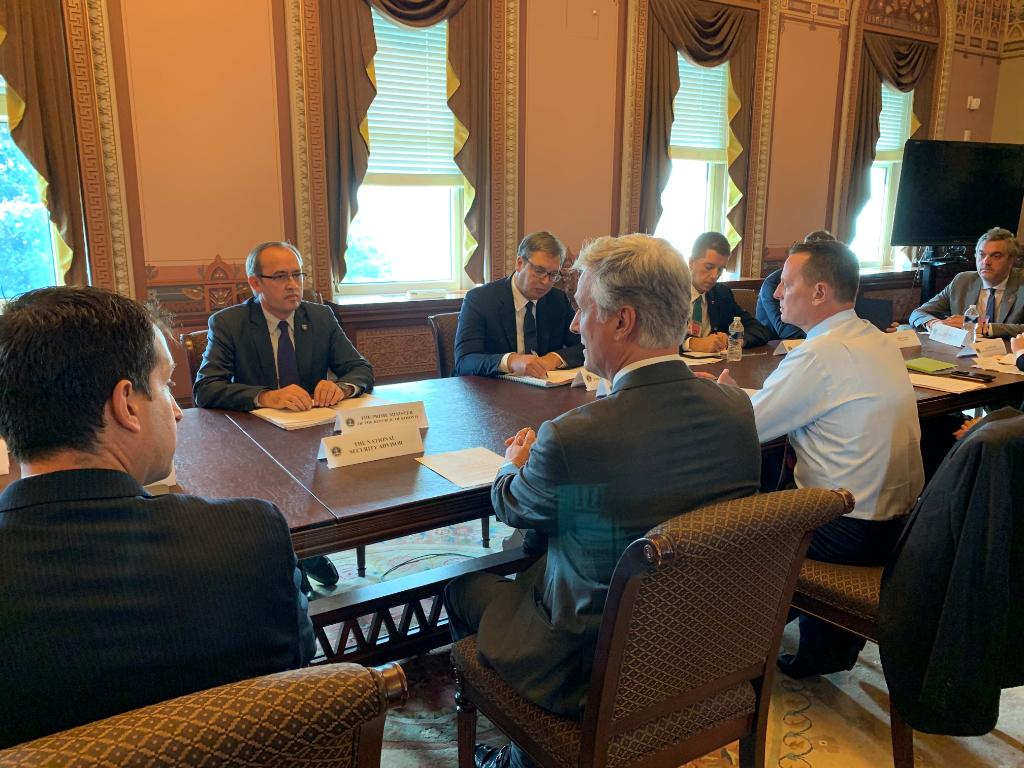 На почетокот на состанокот во Белата куќа, на српскиот претседател Александар Вучиќ му бил врачен документ со кој Србија денеска треба да го признае Косово, од дипломатски кругови дознаваат српските медиуми.
"The leaders of #Serbia and #Kosovo are already making progress. Our conversations this morning centered on bolstering economic ties and #EconomicNormalization. Looking forward to further discussion this afternoon." – NSA Robert O'Brien pic.twitter.com/IiinYFzK2n

— NSC (@WHNSC) September 3, 2020
"Се е подготвено однапред, Албанците знаеле се" вели извор за "Блиц" од Вашингтон.
Двете страни се обврзуваат на меѓусебно признавање и заштита на етничките малцинства, се наведува во точката 10 од документот, кој денеска е ставен пред српскиот претседател Александар Вучиќ, на состанокот со претсдтавниците на Косово во Белата куќа.
Како што пренесуваат српските медиуми, во точката 10 се вели:
" Двете страни се залагаат за заемно признавање и заштита на етничките малцинства, враќање на имотот, решавање на статусот на поединци на државно ниво и се согласуваат да отвораат канцеларии задолжени за заштита и известување за малцинските права секоја година ".
Вучиќ пред почетокот на разговорите со претставниците на Приштина во Белата куќа, од Вашингтон порача дека ќе даде се од себе за да се постигне компромис за важни економски прашања, а на албанските претставници од Косово и Метохија, кои зборуваат за признавање на Косово, им порача дека "предавањето не е опција".
Тој нагласи дека нема да биде лесен состанокот за Србија.
©Makfax.com.mk Доколку преземете содржина од оваа страница, во целост сте се согласиле со нејзините Услови за користење.

(Видео) Силно невреме во Црна Гора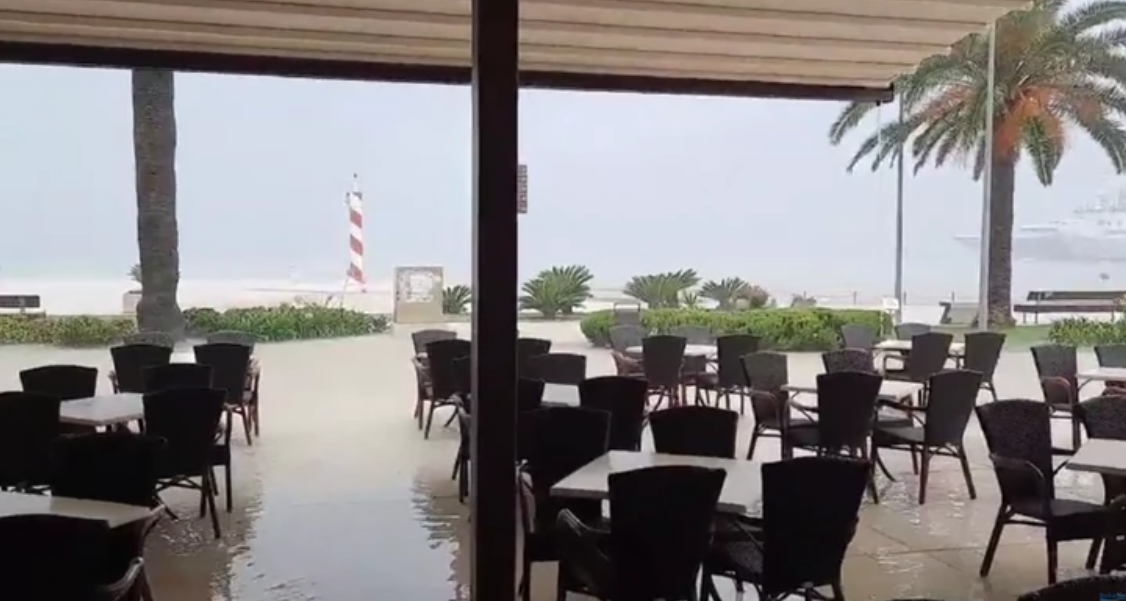 Невреме проследено со обилни врнежи од дожд ги погоди денеска Котор и Тиват, што предизвика големи проблеми во сообраќајот.
Некои од патиштата и крајбрежните објекти во Тиват се под вода.
Работниците на комуналната служба, "Водовод и канализација", и припадниците на Службата за заштита и спасување се на терен.
Слично е и во Котор, каде што возилата се движат низ поплавените улици.
Дирекцијата за вонредни состојби на Министерството за внатрешни работи на Црна Гора предупреди дека од денес до понеделник се очекуваат нестабилни временски услови со врнежи од дожд, грмежи и засилен ветер, пишува "Вјести".
Издадено предупредување за Хрватска
Во Хрватска е издадено предупредување за невреме проследено со обилен дожд и град. Се додава и можност за торнадо и силни налети на ветер.
Најмногу врнежи се очекуваат во вечерните часови.
Severe Weather Europe објави прогноза со која најавува големи врнежи од дожд за Западен Балкан и дел од Медитеранот.