Хамас го поддржа хуманитарното примирје во Газа
Раководството на палестинското исламистичко движење Хамас, коешто го контролира Појасот Газа, го поддржа шестчасовниот прекин на огнот во кој на цивилното населени ќе му бидат доставени основни продукти за да ги обнови резервите.
Како што пренесуваа палестинските медиуми, Хамас го издал соопштението ноќта кон четвртокот откако беше потврдено дека по предлог на специјалниот координатор на Обединетите нации за Блискиот исток, Роберт Сери, израелската армија се согласила на шестчасовен прекин на огнот ткн "хуманитарен прозорец" од 9 до 15 часот по средноевропско време, приод во кој цивилното население ќе може да ги обнови резервите од вода и храна, пренесува Итар-Тасс.Претходно во средата навечер Хамас официјално му одговори на Египет дека го одбива неговиот предлог за прекин на огнот во палестинската енклава Појасот Газа. Израелските медиуми, повикувајќи се на свои извори од израелската делегација која во Каиро ги очекува официјалните разговори со претседателот на Палестинската самоуправа, Махмуд Абаз, во средата пишуваа дека Хамас понудил десетгодишно примирје доколку Израел исполни одредени услови. Засега нема официјална потврда за оваа наводна понуда на Хамас, како и за понудата на движењето Исламски џихад, пушуваа медиумите коишто ја пренесоа информацијата со многу скептицизам верувајќи дека повеќе станува збор за пробен балон, отколку за вистинска понуда.Хамас, според извештаите, бара десетгодишно примирје Израел да ги ослободи палестинските затвореници ослободени според договорот од 2011 година за размена на израелскиот војник Гилад Шалит, а беа повторно уапсени по грабнувањето и убиството на трите израелски тинејџери во другата палестинска енклава Западниот брег на 12-ти јуни, објави израелската телевизија Channel 2. Вториот услов на палестинското движење е отворање на сите гранични премини во Појасот Газа, како и преминот Рафах кон Египет го контролираат сили на Обединетите нации, пишува електронското издание на дневниот весник The Times of Israel.Другите услови се повлекување на израелските тенкови од областите во кои навлегоа во рамките на сегашната офанзива "Линија на одбраната", потоа целосно укинување на копнената, воздушна и поморска блокада на Појасот Газа, отворање на меѓународен аеродром во Појасот Газа, проширување на риболовната област на 10 километри од брегот за Палестинците и пренасочување на воздушните коридори на израелските авиони за да не прелетуваат преку палестинската крајбрежна енклава. Услови се и израелско немешање во работата на палестинската влада на национално единство постигната со помирувањето меѓу ривалските палестински движења Хамас и Фатах во јуни, како и повторна изградба и обнова на индустриската зона покрај границата.Оваа наводна палестинска понуда се појави ден откако Израел го прифати египетскиот план за прекин на огнот. Во средата Израел ги засили воздушните напади врз домовите на челниците на Хамас, откако движењето го отфрли примирјето и наместо тоа истрела десетици нови проектили кон израелска територија./крај/мф/сн
Извор: Макфакс
©Makfax.com.mk Доколку преземете содржина од оваа страница, во целост сте се согласиле со нејзините Услови за користење.

Макрон: Брегзит е историски аларм за ЕУ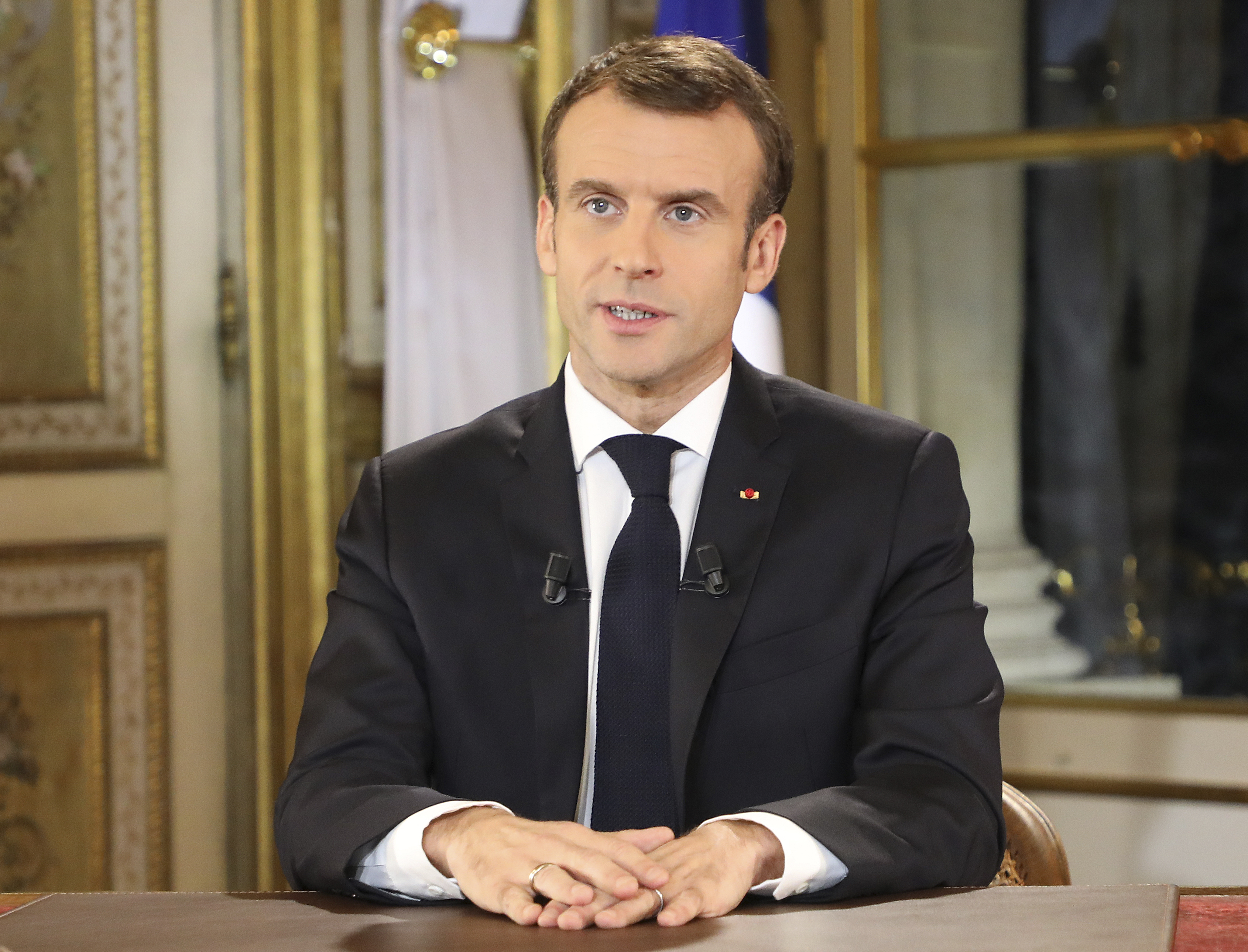 Францускиот претседател, Емануел Макрон, изјави денеска дека излегувањето на Велика Британија од ЕУ е историски аларм што треба да ја принуди Унијата да се подобри.
Макрон рече дека на европските граѓани повеќе од кога и да било им е потребна обединета Европа за да ги бранат своите интереси што ги загрозуваат САД и Кина и да се справат со предизвиците како што се климатските промени, миграцијата и технолошкиот напредок.
"Овој излез е шок. Тоа е историски аларм што мора да се чуе во секоја од нашите земји, низ цела Европа и да нè натера да размислиме", рече Макрон.
Тој ги критикуваше, како што рече, лагите, претерувањата и поедноставувањата што ја одбележаа кампањата за брегзит во 2016 година.
"Денес е тажен ден, да не го криеме тоа. Но, исто така, и ден што мора да нè натера да ги правиме работите поинаку", рече францускиот претседател.
Тој додаде дека наскоро ќе ја посети Велика Британија со надеж дека двете земји ќе изградат нов, што е можно поблизок однос.
Велика Британија ја напушти Унијата на полноќ минатата ноќ. Од денеска почна транзиционен период во кој Лондон ќе преговара за условите за нов однос со ЕУ и нејзините членки.