(Видео) Најмалку петмина загинати, а 40-ина повредени кога автомобил влета во божикна парада во Висконсин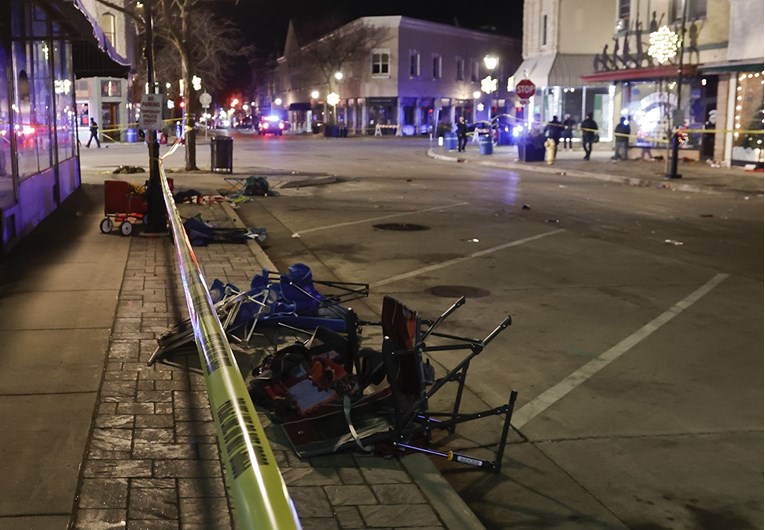 Најмалку едно лице загина, а повеќе од 20 се повредени кога автомобил влета во божикна парада во градот Вокиша, во американската сојузна држава Висконсин.
Началникот на полицијата Ден Томсон изјави дека лицето што се смета за одговорно е во притвор, а возилото по инцидентот е пронајдено на 32 километра западно од Милвоки.
Возилото удрило во повеќе од 20 луѓе. Некои од повредените се деца, а има и неколку смртни случаи како последица на овој инцидент, изјави Томсон за новинарите.
Тој изјави дека еден полицаец пукал во возилото.
WATCH: Shots are fired after a vehicle plows into a Christmas parade in Wisconsin pic.twitter.com/CIPa5xOd4U

— BNO News (@BNONews) November 21, 2021
Локалните власти соопштија дека однеле 11 возрасни и 12 деца во шест болници во округот и дека семејството и пријателите транспортирале многу повеќе во болниците.
Не е познато дали инцидентот е поврзан со тероризам, пренесува "Ројтерс".
TRIGGER WARNING ⚠️

FULL VIDEO ⚠️#BREAKING

Reports of multiple injuries after car runs through Christmas parade in Wisconsin

Multiple people are feared to have been injured after a car reportedly rammed into a crowd of parade-goers in the city of #Waukesha, Wisconsin. pic.twitter.com/BkHLY18udH

— Gabriel Hébert-Rouillier 💀 (@Gab_H_R) November 22, 2021
Видеото објавено на интернет покажува црвено спортско теренско возило, кое минува низ парадата, налетувајќи на повеќе од десетина луѓе пред толпата да истрча од тротоарот за да укаже помош.
Детската болница во Висконсин на "Твитер" објави дека примила 15 пациенти, но не пријавила смртни случаи.
©Makfax.com.mk Доколку преземете содржина од оваа страница, во целост сте се согласиле со нејзините Услови за користење.

Во италијанскиот парламент почна процесот за избор на претседател на државата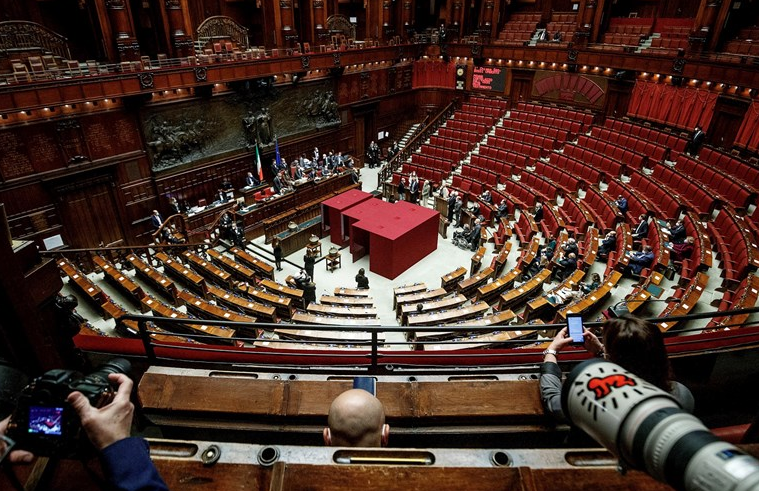 Италијанскиот парламент го почна процесот за избор на нов шеф на државата, а меѓу неколкуте истакнати кандидати фаворит е актуелниот премиер Марио Драги, но не се очекува победа во првиот круг, пренесуваат светските агенции.
На денот кога почна изборниот процес лидерите на десничарската партија Лига и на Демократската партија (ДП) (од левиот центар) се сретнаа и објавија дека почнале дијалог.
Матео Славини од Лига и лидерот на ДП, Енрико Лета, се сретнаа во парламентот кога започна првиот круг на гласање за човекот кој треба да го наследи претседателот Серџо Матарела.
"Двајцата лидери работат на исти опции и утре повторно ќе се сретнат", се вели во заедничката изјава на двете партии, во која се наведува дека средбата била срдечна, пренесе "Ројтерс".
Не се очекува овој понеделник да донесе победник бидејќи водечките партии најавија дека нивните прeтставници ќе фрлаат празни гласачки ливчиња во кутиите.
И претходно се сметаше дека е невозможно да се избере наследник на првиот ден од гласањето.
За избор потребни се две третини од гласовите на 1.009 електори – ном партиите од левиот и од десниот центар не се согласија за името на заедничкиот кандидат.
Дури по четвртиот круг гласање, кој треба да се одржи в четврток, апсолутното мнозинство ќе биде доволно за победа.
По одлуката на поранешниот премиер Силвио Берлускони да се повлече од трката, се интензивираа преговорите меѓу партиските лидери за пронаоѓање кандидат.
Меѓу оние што се сметаат за можни кандидати се поранешниот претседател на долниот дом на парламентот, Пјер Фердинандо Касини, поранешниот премиер Џулијано Амато и претседателката на Сенатот, Марија Елизабета Алберти Каселати.
Матарела одби да прифати уште еден мандат, но некои политичари предлагаат да се побара од него да продолжи, а Драги да остане премиер до следните италијански избори на почетокот на 2023 година.