Дејвид Боуви постхумно награден со Греми за најдобар алтернативен албум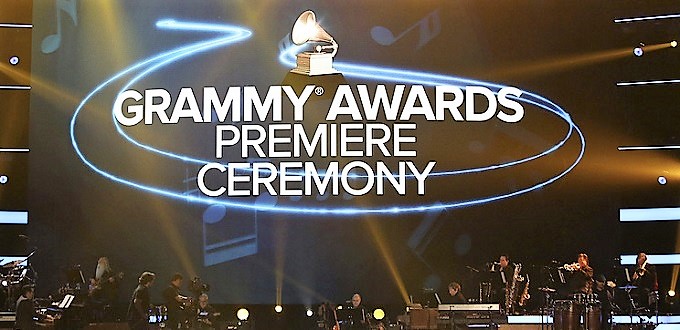 Култниот британски музички гениј Дејвид Боуви, кој почина во јануари минатата 2016 година, е добитник на престижната музичка награда Греми во категоријата Најдобар алтернативен албум на годината, за неговото последно дело "Blackstar", беше објавено ноќта кон понеделникот по македонско време на 59-та свечена церемонија во историјата на оваа награда која се одржа во Лос Анџелес, а признанија добија и Бијонсе и Адел.
Пред почетокот на официјалната церемонија, околу 2 часот во понеделникот по македонско време, беа објавени наградите во повеќе категории, меѓу кои и за категориите за видео клип и за најдобар музички филм.
На наградата во категоријата "Најдобар алтернативен албум" претендираа, исто така, Британците Radiohead со албумот "A Moon Shaped Pool", честиот соработник на Боуви – Иги Поп со дискот "Post Pop Depression", како и пејачката Пи Џеј Харви со албумот "The Hope Six Demolition Project" и американскиот фолк-бенд Bon Iver со албумот насловен "22, A Million".
Признанието Греми во категоријата "Најдобар алтернативен албум" се доделува за дела кои се создаваат и егзистираат "надвор од мејнстрим музичката индустрија".
Покрај тоа, Боуви, кој почина на 69-годишна возраст од рак на црниот дроб, многу набрзо по издавањето на албумот, беше почестен со Греми во номинацијата "Најдобра рок изведба" за неговата композиција "Blackstar" од истоимениот албум.
Најдобар рок албум за минатата година е прогласен оној на американскиот рок бенд Cage the Elephant под насловот "Tell Me I'm Pretty". Конкуренти им беа панкерите од Blink-182 со дискот "California", Французите Gojira со своето дело "Magma", Американците Panic! at the Disco со албумот "Death of a Bachelor" и нивните сонародници Weezer со истоимениот албум.
Покрај многуте други награди, беше доделена и онаа во категоријата "Најдобра метал изведба" во која наградата ја однесе американскиот состав Megadeth со нумерата "Dystopia".
Видеото за нумерата "Formation" на американската пејачка Бијонсе беше наградено во категоријата "Најдобро музичко видео", соопшти официјалниот сајт на Греми.
Во оваа категорија уште беа номинирани и видео клиповите на пејачот Леон Бриџес, на бендот Coldplay, на Џејмс Екс-Ес и на рок бендот OK Go.
Во номинациите "Најдобар музички филм" проектот "Lemonade" на Бијонсе се најде зад документарниот филм "The Beatles: Eight Days a Week — The Touring Years" на Рон Хауард. Во оваа категорија предлози беа и филмуваните музички стории "I'll Sleep When I'm Dead" приказна за американскиот диџеј и композитор Стив Аоки, "The Music of Strangers — Yo-Yo Ma & The Silk Road Ensemble" за американскиот виолончелист од кинеско потекло Јо Јо ма и стаениот на видео концерт на кантри ѕвездите "American Saturday Night: Live From The Grand Ole Opry".
Британската пејачка Адел е лауреат на нагрдата Греми во категоријата "Најдобар поп албум", за нејзиниот под едноставен наслов "25". Во оваа категорија конкуренти ѝ беа Џастин Бибер, Ариана Гранде, Деми Ловато и Сии.
Адел, исто така, е номинирана и во категориите "Најдобар албум на годината", "Најдобра снимка", "Песна на годината". Нејзина главна конкурентка годинава е Бијонсе која беше номинирана во девет категории.
Идејата за воспоставување на наградата потекнува од професионалните музичари во Лос Анџелес во 1957 година, кога била одбележана 80-годишнината од изумот на Томас Алва Едисон – грамофонот. Оттаму и потекнуваат и називот на наградата GRAMMY и формата на статуетката – позлатениот грамофон./крај/мф/сн
©Makfax.com.mk Доколку преземете содржина од оваа страница, во целост сте се согласиле со нејзините Услови за користење.

Експерт за говор на телото тврди: Меган и Хари ја кажаа вистината, но за многу работи се воздржуваа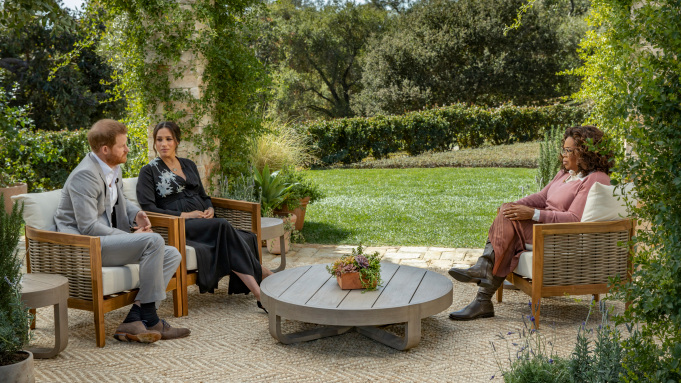 Пети Вуд, која е експерт за говор на телото, вели дека Меган Маркл за време на интервјуто што таа и принцот Хари го дадоа за Опра Винфри, и покрај тешките признанија, сепак се воздржувала од намерата да каже повеќе.
Таа за магазинот "Мери Клер" изјавила дека во очите на Маркл била видлива мешавина од емоции, дека била замислена и честопати гледала настрана.
"Има дел од неа што се смее додека се сеќава на тие настани, но има и солзи. Постојат работи што и се драги, како, на пример, свадбата. Но, некои настани ја вознемируваат. Значи, тоа е комплексен сет на емоции. Таа се обидува да ги зaдржи", рекла Вуд.
Според нејзините зборови, на почетокот на интервјуто Маркл се обидела да се заштити од предрасудите на публиката со тоа што ги прекрстила нозете на заштитнички начин држејќи ги рацете во скутот, што, како што проценува, е обид за заштита на нејзиниот идентитет и женственост.
Вуд исто така проценила дека говорот на телото на Маркл, кога зборувала со љубов за кралицата, открил и нешто покомплексно.
"На самиот почеток на интервјуто Опра ја споменува кралицата, а Меган покажа сложени, негативни вокални и гестикурални знаци за неа. Таа мрмореше. Кога рече дека кралицата е една од првите личности што ги запознала, погледна надолу и направи гримаса. Направи и движење со јазикот. Ова е идеален пример за тоа како невербалните знаци откриваат како таа навистина се чувствува", објаснила Вуд.
Исто така, продолжила таа, во описот на Меган за нејзината борба со менталното здравје говорот на телото го рефлектирал она за што зборувала – таа навистина се обидувала да го потисне сеќавањето на тој ужасен период.
"Кога плачеше, тоа беа вистински солзи", рекла Вуд.
Говорејќи за делот од интервјуто во кое Меган зборуваше за загриженоста на палатата за бојата на кожата на нејзиниот син Арчи, Вуд вели дека нејзиното тело многу се сменило и додава дека е очигледно оти за неа тој дел од интервјуто бил најстрашен.
"Го приспособи столчето, што е потсвесна желба да избега од ситуацијата. Израз на чист страв се појави на нејзиното лице. Тоа беше моментот кога Опра се обиде да ја убеди да каже кој ја коментирал бојата на кожата на Арчи. Беше толку исплашена", вели Вуд.
Во однос на принцот Хари, познавачката на невербалната комуникација проценува дека тој изгледал тажен затоа што не можел да го заштити своето семејство, на што укажува и држењето на телото, кое се чинело повлечено.
Вуд исто така вели дека и покрај тешките теми, говорот на телото на двојката ја покажува нивната љубов и посветеност еден на друг во тешки моменти.
"Анализирав стотици нивни фотографии. Таа го гледа нејзиниот сопруг кога и да зборува. Ако постои можност да се допрат, тие ќе го сторат тоа. Луѓето веројатно се прашуваат каква е состојбата на нивната врска сега. Тие се тука еден за друг и се поддржуваат. Навикнати се да наоѓаат меѓусебна утеха", заклучува Вуд.