(Видео) Трет ден од масовните антивладини протести во Иран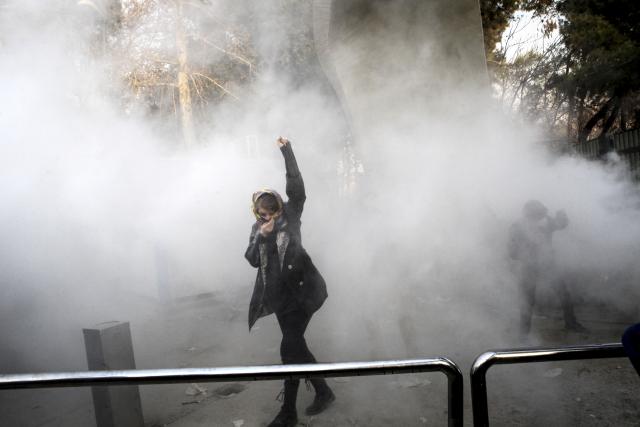 Протестите против владата во Иран продолжија низ целата земја трет ден по ред и покрај предупредувањата од страна на официјалните органи. Конфликти со полицијата се регистрирани во неколку градови.
Демонстрантите на Универзитетот во Техеран бараат оставка од врховниот лидер, ајатолахот Али Хаманеи. И таму за време на протестот имало судир со полицијата.
Демонстрантите ги игнорираа предупредувањата на министерот за внатрешни работи "граѓаните да избегнуваат нелегални собири".
Очевидци претходно изјавија дека голем број полициски сили со опрема за справување со нереди пристигнале пред портите на Универзитетот, додавајќи дека полицијата блокирала и улици околу образовната установа.
Судири меѓу полицијата и демонстрантите имало и во други градови каде што илјадници луѓе протистирале против иранската влада.
Странски новински агенции објавија дека иранските безбедносни сили раниле најмалку две лица во градот Доруд, повикувајќи се на снимки поставени на социјалните мрежи.
#Update71– protesters in #Tehran have taken a few streets and security forces can't enter those zones. #IranProtests pic.twitter.com/7qtPxBKpat

— Raman Ghavami (@Raman_Ghavami) December 30, 2017
Официјални лица изјавија дека досега се уапсени околу 50 демонстранти, а американскиот претседател, Доналд Трамп, на Твитер изрази поддршка за протестите и ги осуди апсењата.
Many reports of peaceful protests by Iranian citizens fed up with regime's corruption & its squandering of the nation's wealth to fund terrorism abroad. Iranian govt should respect their people's rights, including right to express themselves. The world is watching! #IranProtests

— Donald J. Trump (@realDonaldTrump) December 30, 2017
Во исто време, се организирани и собири во знак на поддршка за владата.
Националната телевизија прикажа снимки од митинг во Техеран на кој учесниците носат транспаренти со поддршка за ајатолахот Хамнеи.
Како што наведуваат британските агенции, немирите во земјата го одразуваат незадоволството поради зголемувањето на цените и наводната корупција, како и загриженоста за вклучувањето на Иран во регионалните конфликти, како што се оние во Сирија и Ирак.
©Makfax.com.mk Доколку преземете содржина од оваа страница, во целост сте се согласиле со нејзините Услови за користење.

Бизнисменот Минчо Јорданов треба да сведочи дали бил уценет со пари во шпионската афера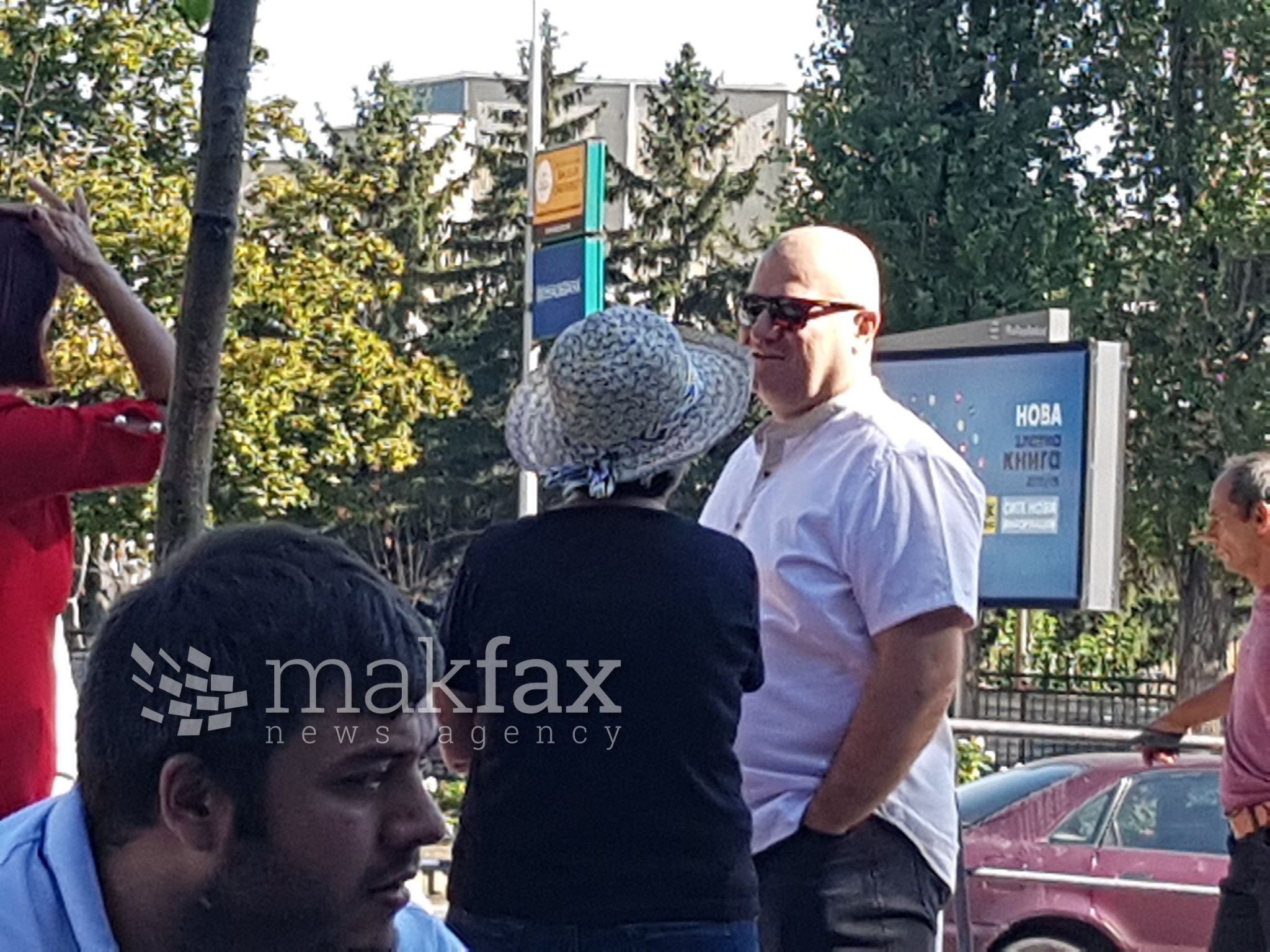 Бизнисменот Минчо Јорданов утрово во кривичниот суд е повикан да сведочи во предметот што го презеде специјалното јавно обвинителство под кодно име "Шпион".
Обвинетите Миќо Наскоски, Зоран Божиновски и Марјан Маџовски, како што рече на минатото рочиште обвинителката Елизабета Јосифовска, со цел да се стекнат со противправна имотна корист, му се заканиле на бизнисменот Минчо Јорданов дека ќе објават податоци за наводна криминална приватизација и откуп на акциите во АД "Бетон" и на други негови фирми. Во намерата не успеале, а Јорданов не ги исплатил парите.
"Обвинетиот Александар Диневски прибавувал податоци со степен на државна тајна, а потоа ги доставувал или директно на странските разузнавачки служби или му ги давал на обвинетиот Марјан Ефремов, кој ја формирал групата за уцени, изнуди и шпионажа и ја координирал од 2009 до 2013 година, регрутирајќи нови членови во мрежата. Со обвинетиот Мирослав Зафировски од УБК прибирале податоци за луѓе од ЦИА присутни во Македонија и за штаб на ЦИА во Ирак. Тие прибирале и податоци за организациската поставеност на УБК", рече Јосифовска за "Шпион", кое СЈО врз база на нови прислушувани разговори го презеде од Обвинителството за гонење организиран криминал и корупција.
Ефремов, според обвинението, групата за изнуда и тргување со тајни информации од безбедносните служби на Македонија ја направил во 2009 година и, како што тврди обвинителството, тој е мозокот на целата операција. Информациите им ги продавале на Кост Н. од грчката разузнавачка служба, Петар Н. и Јуриј Н. од унгарската и на други лица од странски разузнавачки служби.
Секој од обвинетите, зависно од тоа во која институција работел, снимал службени документи, кои потоа им ги продавал на грчката, руската, унгарската и српската разузнавачка служба. Обвинети во овој случај се и тогашниот шеф на Кабинетот на претседателот на Собранието, Трајко Вељаноски, генералот Горан Стојков, Миќо Насковски, Ѓорѓи Хаџимицев, Цветан Дамјановски (заедно со други нивни колеги од МВР, УБК, АР и Военото разузнавање, кои дел се веќе осудени) и Зоран Божиновски, кој во групата имал улога ако уценуваните не дадат пари, тој да ги објавува, како што вели обвинителката, во порталот "Буревесник" или во други медиуми во кои работел. Божиновски е обвинет за злосторничко здружување, шпионажа и уцена.
Обвинетите не се чувствуваат виновни, а тврдат и дека целиот процес е монтиран. Во предметот првично беа опфатени 19 лица, од кои неколкумина ја одлежаа затворската казна. Предметот го суди судијата Владимир Туфегџиќ. На конференциска врска треба да сведочи и Драган Даравелски, кој, според обвинението, исто така бил уценуван од обвинетите.