"Меси и Циндриќ не може да се казнат исто, цифрите во фудбалот се болни"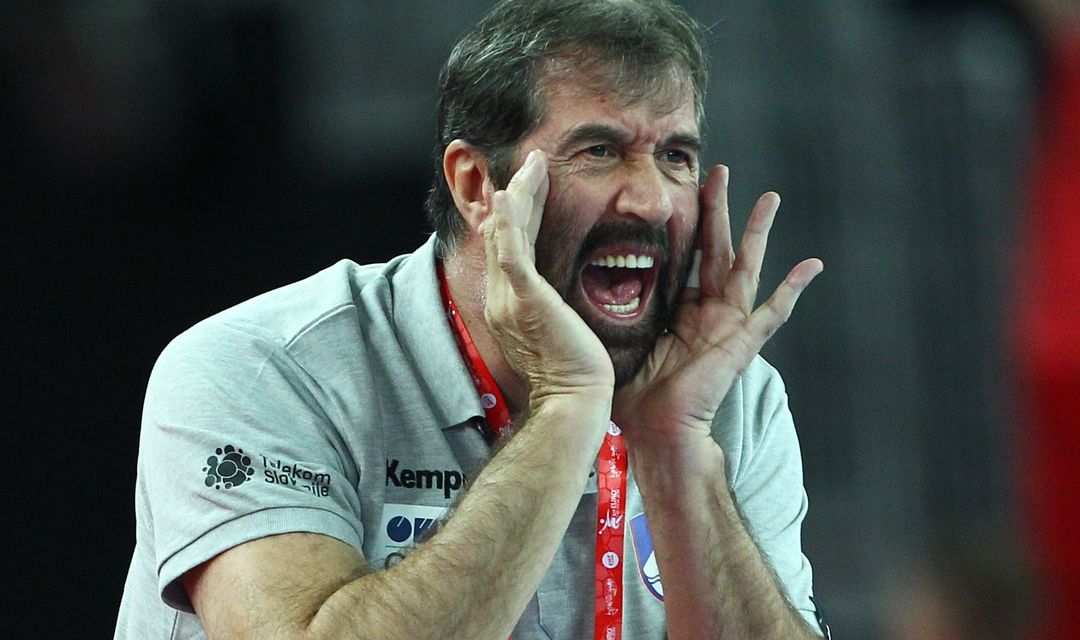 Тренерот на ракометниот клуб Загреб, легендарниот југословенски ракометен ас, Веселин Вујовиќ ја критикуваше актулената состојба во светот на спортот. Тој пред се удри по фудбалерите кои, според него, треба во текот на пандемијата да го понесат најголемиот товар кога се работи за помош на спортот и клубовите.
"Се согласувам дека треба да се намалат платите, но не по секоја цена. Гледајте ја количината на пари во некои спортови. На пример, Меси и Циндриќ не може да бидат казнети на ист начин. Не е исто да му ја намалиш платата на некој кој заработува милиони и некој со скромни примања. Не може подеднакво да ми ја намалите платата мене и на некој млад играч на ППД Загреб, кој е на почетокот на кариерата" – изјави на "Индекс.хр" Веселин Вујовиќ.
Популарниот "Вујо" смета дека цифрите во светот на фудбалот се "болни", а трансферите се "дрски и безобразни".
"Одамна е тоа излезено од контрола. Слушам за суми од 100, 200, 300 милиони за еден спортист. Тоа за мене е болно. Па човекот за една сезона ќе си се осигура себе си и своите наследници за цел живот, а ние во малите спортови тоа нема да го заработиме за цел живот. Кога читам за такви дрски и безобразни трансфери во фудбалот, секогаш помислувам дека таму се перат големи пари" – смета тој.
©Makfax.com.mk Доколку преземете содржина од оваа страница, во целост сте се согласиле со нејзините Услови за користење.

Брутални напади кон Ајзак, кој одби да клечи, па го повреди коленото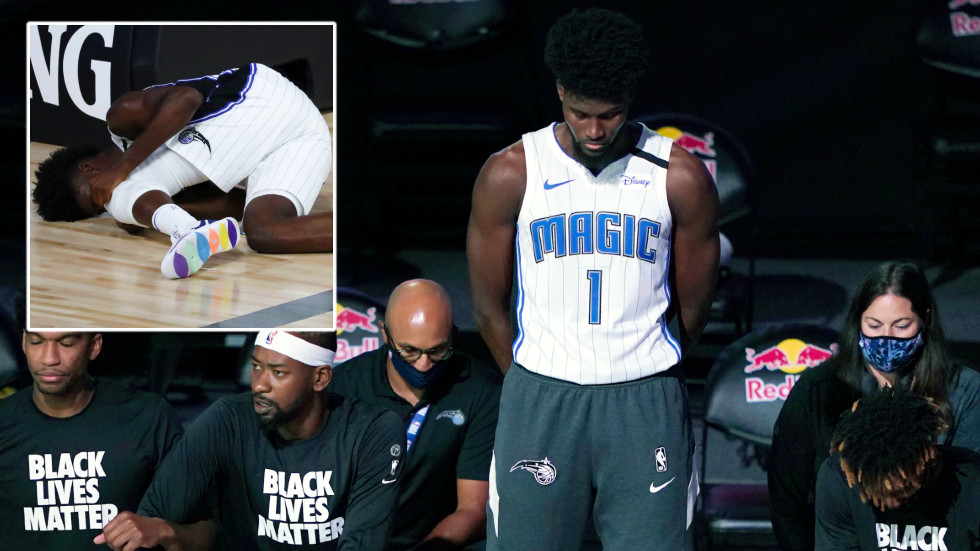 Голем број на навивачи на Интернет влегоа во остар напад на НБА ѕвездата на Орландо меџиг, Џонатан Ајзак, откако одби да носи маичка со "Black Lives Matter" и да клечи за време на американската химна, а потоа да заврши во количка со страшно повреде на коленото.
Ајзак, кој покрај кошарката е и христијански свештеник, беше првиот НБА кошаркар кој не клечеше на химната како дел од движњето BLM, носејќи го само дресот на тимот поради својата вера, но во неделата доби страшна повред на левото колено во својот втор меч по враќањето од повредата.
"Верувам дека црните животи вредат. Мислам дека тоа беше одлука која самиот требаше да ја направам и не мислев дека треба да облечам таква маичка и да клечам. Клечењето и облекувањето на маичка за мене не е одговорот", изјави пред мечот Ајзак.
Prayers up for Jonathan Isaac after being taken off in a wheelchair with a knee injury. 🙏 pic.twitter.com/tWoMEcDjKr

— House of Highlights (@HoHighlights) August 3, 2020
Суровите коментатори на Интернет го осудија 22-годишниот Ајзак: "Одби да клечи на 2020, па му го земаа коленото", "Не покажа емпатија, затоа нема да добие" и "Зошто би се грижеле за неговата повреда, доколку тој не се грижи за животите".
Refused to kneel so 2020 had to take the knee away

— Craye Worst (@MasonSterling4) August 3, 2020
Од друга страна американскиот спортски новинар Дејвид Хукстед смета дека Ајзак бил многу похрабар  од Леброн Џејмс
"Вака изгледа храброста. Кога сите клечат, Ајзак стоеше со гордост за Америка. Понекогаш, треба да стоиш сам. Леброн ја брани кинеската диктатура, има договор од милијарда долари со 'Најк' и мисли дека е храбро да се клечи за химната. Ајзак има 22 години со дебитантски договор и стои сам поради христијанската вера. Тоа е храброст", напиша Хукстед.
Orlando Magic player Jonathan Isaac stood alone for the national anthem.

This is what courage looks like. When the rest of the NBA took a knee, Isaac stood with pride for America.

Sometimes, when you stand for what is right, you must stand alone. pic.twitter.com/fl4cb2qbtF

— David Hookstead (@dhookstead) July 31, 2020
И покрај тоа, Ајзак доби многу навивачи, откако се тврди дека продажбата на неговите дресови по гестот и повредата стигнала на второто место веднаш зад тие на Џејмс.
Jonathan Isaac's jersey sales have skyrocketed after he stood for the National Anthem.

He is now number two in jerseys sales among players only behind LeBron James. pic.twitter.com/1JLwEPtLG8

— Top Ball Coverage (@TopBallCoverage) August 2, 2020