(Видео) "Заспа додека цел свет го гледаше" – Трамп го исмеa Бајден што задремал на самитот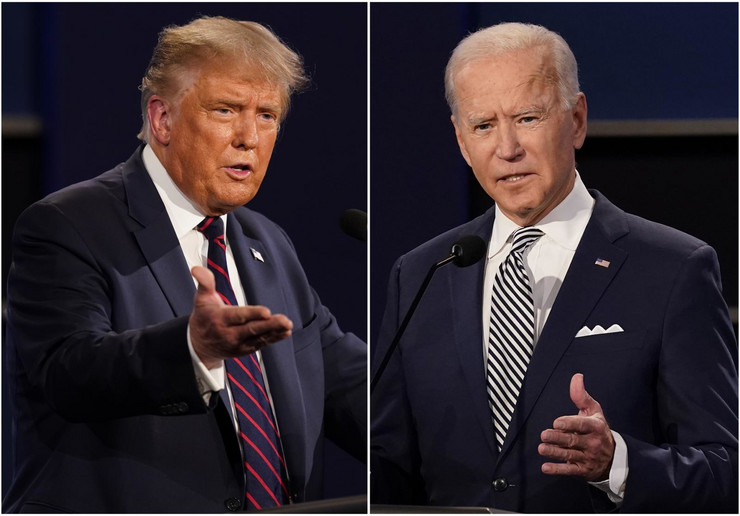 Поранешниот претседател на Соединетите Американски Држави, Доналд Трамп, го исмеа актуелниот претседател Џо Бајден (78) затоа што во понеделникот кратко задремал пред неговиот говор на самитот за климатските промени во Глазгов.
"Дури и Бајден не можеше да поднесе да слуша за измамата со глобалното затоплување, седмата најголема измама во Америка", се пошегувал Трамп кога ги видел фотографиите на кои Бајден задремал.
US President Joe Biden appears to doze off while waiting to give a speech at #COP26.

Read more here: https://t.co/CnFFIZpSxB pic.twitter.com/OlSlOXmvOi

— Sky News (@SkyNews) November 1, 2021
"Го следат измамите што ги направи на претседателските избори во 2020 година, Русија и Украина. Бајден отиде во Европа велејќи дека глобалното затоплување му е приоритет, а потоа заспа, додека целиот свет го гледаше, на самата конференција. Некој што навистина верува во некоја тема нема да заспие", додаде Трамп.
Медиумите потсетуваат дека Бајден беше снимен како седи со скрстени раце и постепено заспива додека се бори да ги држи очите отворени. На видеото, објавено од новинар на "Вашингтон пост", како што анализираат, се гледа како 78-годишниот Бајден дреме по што му приоѓа помошник, кој го буди. Бајден потоа ги отвори очите, ги спушти рацете, а потоа му аплаудира на говорникот што ја заврши својата презентација.
©Makfax.com.mk Доколку преземете содржина од оваа страница, во целост сте се согласиле со нејзините Услови за користење.

Папата на Лезбос со мигрантите – стотици бели ливчиња, апел за помош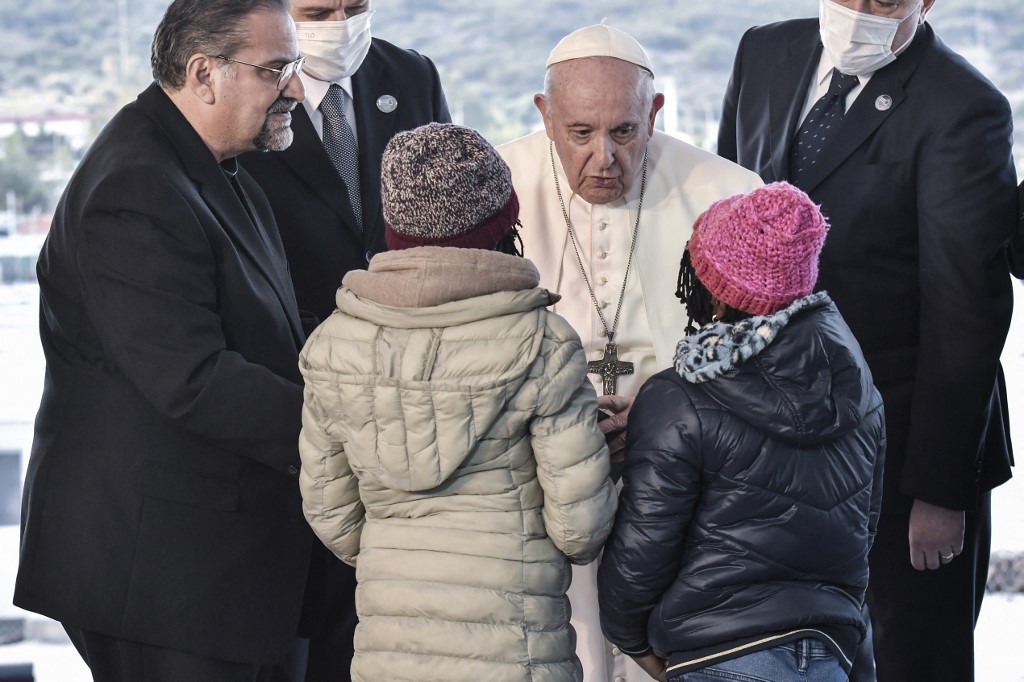 Папата Франциско на вториот ден од посетата на Грција го посети бегалскиот камп на островот Лезбос. Тој ја обвини Европа дека ги игнорира проблемите на бегалците и мигрантите и повторно ги критикуваше оние кои ја користат мигрантската криза за политички цели.
Папата Франциско за прв пат беше на Лезбос во 2016 година, кога со себе одведе 12 сириски бегалци од Италија во злогласниот камп Морија. Кампот беше опожарен минатата година, па сега го посети привременото сместување во Мавровуна, каде има околу 2.300 лица од Авганистан, Сирија, Ирак и други земји.
"Со жалење признаваме дека во Европа има такви кои не се грижат за проблемите на бегалците и мигрантите. Вознемирувачки е да се слушаат некои европски лидери кои сакаат да користат заеднички фондови за изградба на ѕид и поставување бодликава жица. Лесно е да го насочуваат јавното мислење со поттикнување страв од другите."Треба да ги критикуваме вистинските причини за миграцијата, а не сиромашните луѓе кои плаќаат за последиците, па дури и ги користат за политичка пропаганда", рече папата Фрањо.
Според грчките медиуми, посетата на Папата не е прашање на религија, туку на солидарност. Меѓу барателите на азил кои го пречекаа со многу надеж има и голем број деца.
"Оваа посета е дел од нас мигрантите. Сега знам дека има некој што мисли на нас. Папата ни дава сила и верба да продолжиме", рече мигрантот од ДР Конго.
"Мојот сон да се сретнам со него се оствари. Го замолив да работи со грчката влада и со Европската унија за да го направи процесот на азил пофлексибилен", изјави мигрантот од Камерун.
За време на посетата на Грција и Кипар, главни прашања за Папата беа бегалците и мигрантите. Ја осудува културата на рамнодушност и ги повикува европските влади да прифатат мигранти пропорционално на ресурсите на секоја земја.