Нов вид пајак откриен во Индија наречен по лик од Хари Потер
Нов вид пајак откриен неодамна во Индија го доби името во чест на ликот од книгите на Џоан К. Роулинг за малиот волшебник Хари Потер, се вели во статијата во списанието Indian Journal of Arachnology.
Научниците од Мумбаи пајакот го нарекоа Eriovixia gryffindor, бидејќи неговиот "триаголен" стомак наликува на превртената Хогвортсовата шапка за определување на волшебникот Годрик Грифиндор, која им се доделува на студентите за магии во романите на Роулинг.
Како што вели за весникот The Times of India еден од научниците кои учествувал во откривањето на овој вид пајак, Џавед Ахмад, во тинејџерските денови омилени му биле книгите за Хари Потер.
"Кога го откривме овој мал смешен пајак, јас веднаш си помислив на шапката на магот Годрик Грифиндор, којашто донесува одлука за тоа каква специјализација ќе има идниот волшебник", вели Ахмад. Своето размислување го споделил преку социјалната мрежа Twitter со Џоан Роулинг, која им честитала на научниците за откривањето на новиот вид.
И додека на луѓето неговата форма им наликува на волшебничка шапка, тогаш за предаторите најверојатно им личи на сув лист кој не е влегува на нивното мени. Пајакот чиешто тело во должина достигнува само 0,7 сантиметри е активен само ноќе, велат научниците. Телото му е влакнесто, нозете шилести а главната карактеристика е триаголниот стомак.
Откриени е во шумите во централниот дел од планинскиот венец Западни Гати, на територијата на југозападната сојузна индиска држава Карнатака, каде што досега истражувачите годишно откриваат по десетици нови животински растителни видови.
Станува збор за шести нов вид пајак откриен изминатите две седмици од истражувачката екипа водена од Ахмад./крај/мф/сн
©Makfax.com.mk Доколку преземете содржина од оваа страница, во целост сте се согласиле со нејзините Услови за користење.

За две години, "Пепси" ќе продава сокови само во рециклирана амбалажа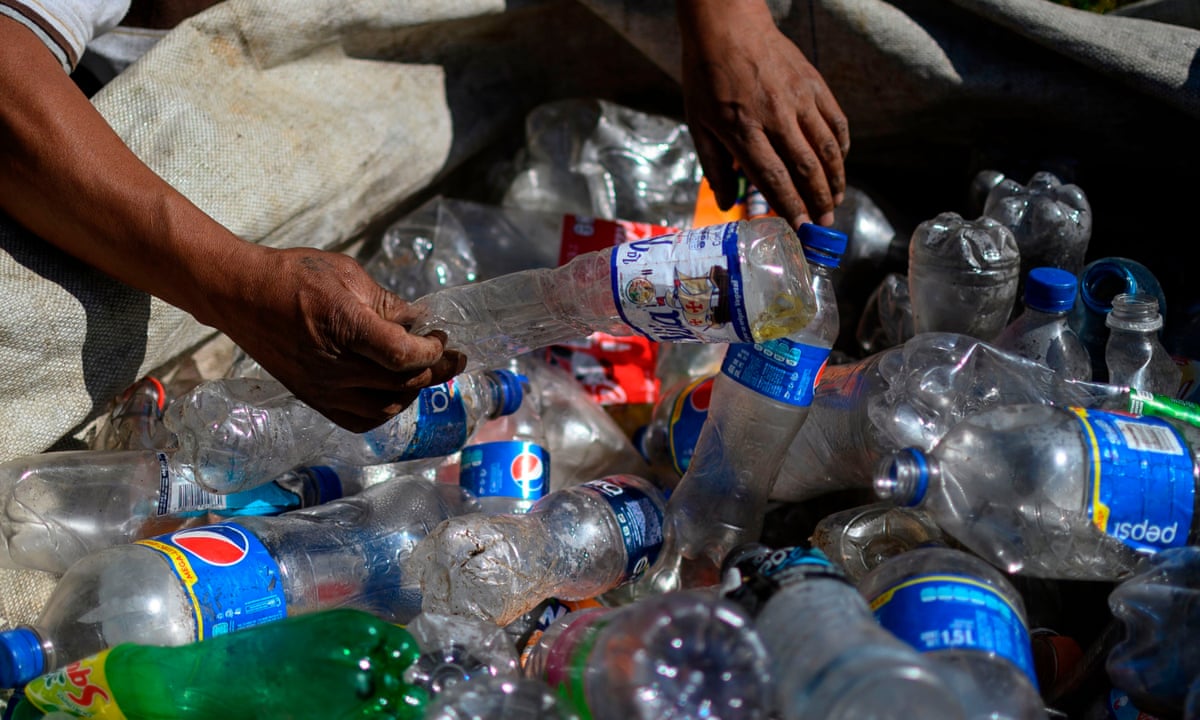 Компанијата "Пепси" одлучи да ја укине пластиката добиена од сурова нафта, која се користи за пакувањa и амбалажи, на девет пазари на Европската Унија до 2022 година.
Во иднина пакувањата што ги користи "Пепси" ќе бидaт направени од рециклирана пластика, а компанијата ќе продолжи да работи на подобрување на моделот за повторна употреба на шишиња и други амбалажи, се вели во соопштението на производителот на сокови.
Се прецизира дека фабриките за пакување на "Пепси" во Шпанија, Германија, Романија, Полска и во Грција ќе почнат да користат рециклирана амбалажа веќе в година, а погоните во Франција, Белгија, Велика Британија и во Луксембург ќе користат 20 проценти рециклирана пластика до 2022 година.
"Пепси" проценува дека со префрлањето на 100 проценти рециклирана пластика годишно ќе се елиминираат повеќе од 70.000 тони отпаден полиетилен базиран на фосилни горива.