УЕФА ќе воведе данок на "луксузни трансфери"
Најбогатите европски фудбалски клубови може да бидат принудени да плаќаат екстра даноци за најскапите трансфери кои ќе ги реализираат, а приходите од истите УЕФА ќе ги распределува на не толку моќните тимови.
Ова е само еден предлог од мерките кои Европската фудбалска централа сака да ги примени во битката со се поголемите цени на фудбалерите и се поскапите трансфери кои буквално го преплавеа континентот. Идејата е преземена од американските професнионални лиги, каде специјалисти на УЕФА беа на обука и усовршување во изминатите два месеци. УЕФА се надева дека ќе им стави крај на милионските трансфери, кои доведоа до плати и од 150.000 фунти неделно. Европската куќа на фудбалот смета дека многу клубови создаваат нерамноправност со што ги принудуваат малите клубови да бидат далеку од конкурентни со нив. Начинот на кој се решени овие прашања во бејзболот, можеби ќе бидат прифатени и од УЕФА. Данокот на "луксуз" ќе биде само една од мерките кои ќе бидат преземени за да се сопре трендот на мултимилионски трансфер цени.
©Makfax.com.mk Доколку преземете содржина од оваа страница, во целост сте се согласиле со нејзините Услови за користење.

Јунајтед дури 82 години во низа имаат барем еден фудбалер од својата школа во составот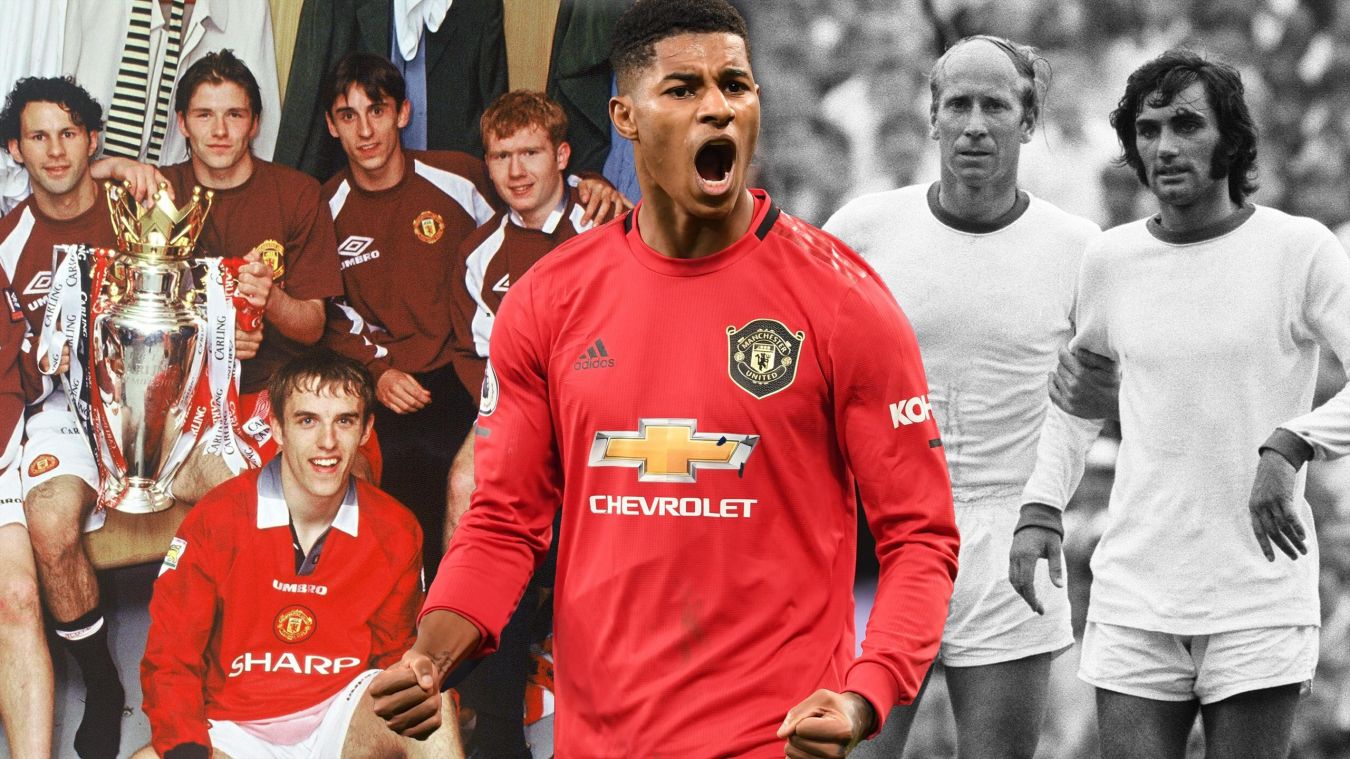 Манчестер јунајтед во недела ќе прослави еден неверојатен успех – дуелот со Евертон ќе биде 4.000-тиот меч во низа со барем еден фудбалер од нивната фудбалска академија во тимот.
Ова е низа која трае од октомври 1937 година, кога двојката родена во Манчестер, Том Менли и Џеки Волсол играа во 1:0 поразот од Фулам, и традицијата трае повеќе од 80 години. Помеѓу имињата кои ја продолжувале оваа низа се Данкан Едвардс, Боби Чарлтон, Џорџ Бест, Марк Хјуз, како и целата генерација 1992: Гери и Фил Невил, Дејвид Бекам, Ники Бат, Рајан Гигс, Пол Сколс.
Во 2019 година, Јунајтед можат да се пофалат со голем број на фудбалери од својата академија во првиот тим: Пол Погба, Маркус Рашфорд, Скот Мектоминеј, Брендон Вилијамс, Џеси Лингард, Андреас Переира, Тахит Чонг, Ангел Гомеш, Аксел Туанзебе, Мејсон Гринвуд и Тим Фосу-Менсах.
An important part of our identity 🔴⚪️⚫️

Sunday's game could mark the 4,000th consecutive match in all competitions, where we have had a homegrown player in the matchday squad.#MUAcademy 🤝 #MUFC

— Manchester United (@ManUtd) December 13, 2019
"Тренерите се многу добри и речиси 12 години трошат на развој на еден фудбалер. Во тие 12 години ти ќе станеш фудбалер на Манчестер јунајтед. Но, и да не станеш, има доста други опции – други клубови во Премиер лигата, во Чемпионшип или во странство", изјави Рашфорд.
Менаџерот Оле Гунар Солскјер, кој има посебна "наклоност" кон академијата, вели дека е горд на низата од 82 години.
"Тоа е нешто на што мораме да сме горди и што е дел од нашата ДНК. Овој клуб е изграден на локални момци и на момци од академијата и горди сме на тоа", вели Солскјер.